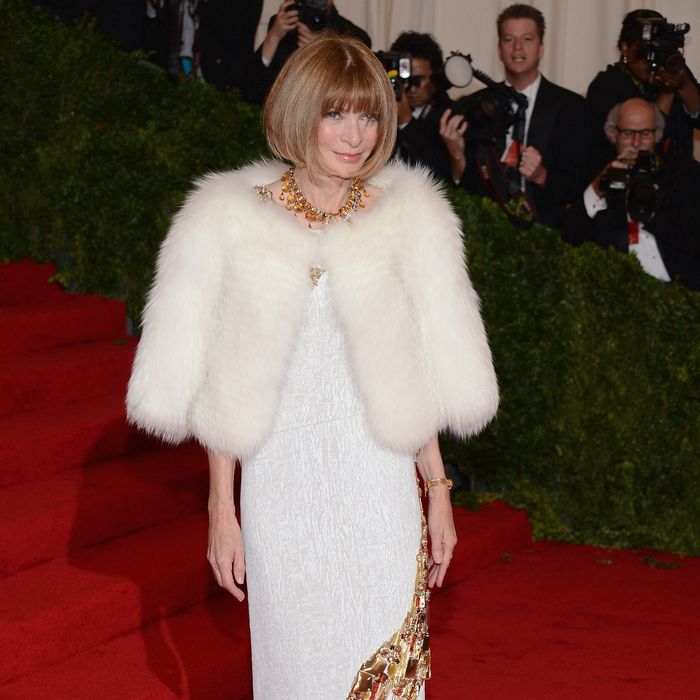 Photo: Dimitrios Kambouris/Getty Images
Before we dive into the frenzy that is the Met Gala, also known as fashion's boldest red-carpet circus, let's take a moment to fondly recall the events of last year's ball. Remember how Kate Upton, then just a fledgling with no high-fashion cred, almost had to buy her own ticket? And Gisele was secretly pregnant? And co-chair Miuccia Prada almost didn't go at all because she hurt her foot a few days before? Doesn't it all seem so twee now, a year later?
Met Gala Monday will bring an avalanche of press releases, tweets, Instagrams, and goodness knows what else about who's wearing whom as they climb that long "fuckin' staircase" to worship at the altar of Anna Wintour. And sure, the clothes are the main affair. But this is also a New York power summit, and the politics of the guest list are thornier than, well, real politics. Below, your guide to navigating the gossip at this year's ball.
1. What will Kimyembryo's Met Gala debut look like? At long last, Kim Kardashian has gotten the royal Wintour nod — probably as a condition to Kanye's rumored performance, or maybe just because Anna finally got tired of saying now ("allegedly"). Anyway, all three of them dined at Wintour's West Village apartment last night, and Kim and Kanye have been seen shopping together today, no doubt readying themselves for Kim's grand coming out. She'll probably wear Givenchy, since Riccardo Tisci is a co-host and Kanye is tight with him. But given her recent bad press, one wonders why she would even want to subject herself to the scrutiny of the Met Gala red carpet right now. Or, on the flip side, this could be her big moment to reshape her image as a glorious, glowing, fashionable mother-to-be. *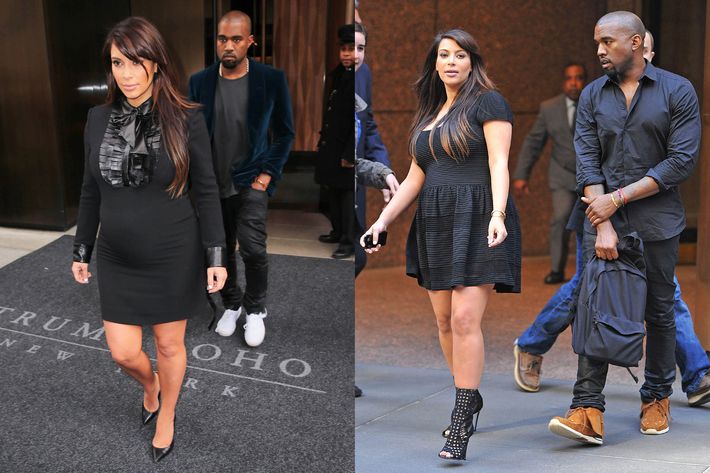 2. What's Beyoncé's deal as "honorary co-chair"? The Met hasn't even confirmed this title for her, so who knows what it means. Will she be part of the receiving line at the top of the stairs? Will she perform? Or will she just be on time and wear Givenchy and look fabulous?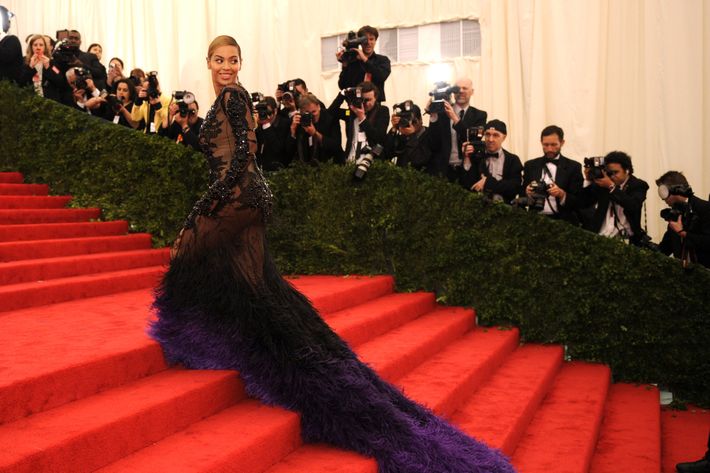 3. Will Rooney Mara manage to handle her shmoozing duties? This year's co-chair has previously described red carpets as "a panic attack waiting to happen," so let's pray to the red carpet gods that someone's sneaking her shots of tequila between greetings (hey, Stella McCartney did it), or at least some Xanax. Hang in there, sister.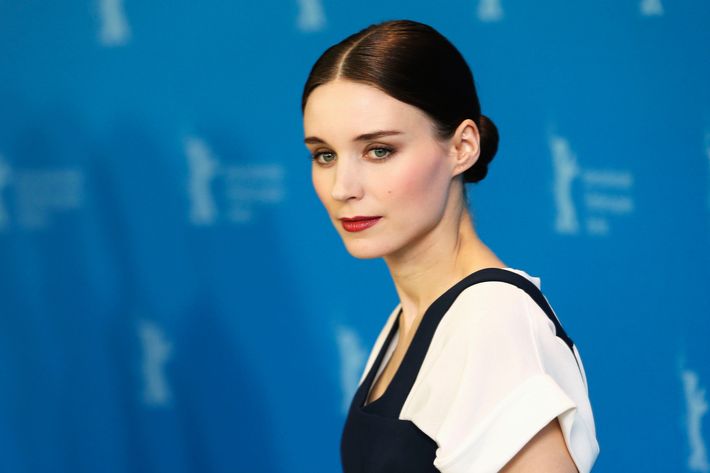 4. What will Riccardo Tisci do with his facial hair? He's gotten inventive with it this year. The ball's punk theme could inspire some cool beard-action or maybe a dyed mustache. He's got license to go full weirdo, and he should take it.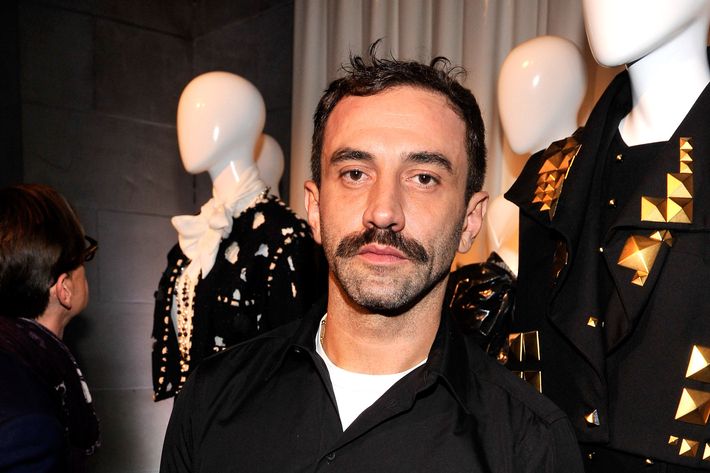 5. Who will actually embrace the punk theme? Now that many designers have announced their celebrity guests, it's getting even harder to imagine these people experimenting with deconstructed hems or safety pins, let alone garbage bags. Like, is Tory Burch really going to make Jessica Alba look "punk"? Same with Diane Von Furstenberg, who's dressing the decidedly un-punk-ish Emma Roberts. As Cameron Silver mused in yesterday's Times, "Rich women don't want to look punk, or grunge." Perhaps those ladies will just put a delicate streak of pink in their hair, Oscar De la Renta–style, and leave it at that.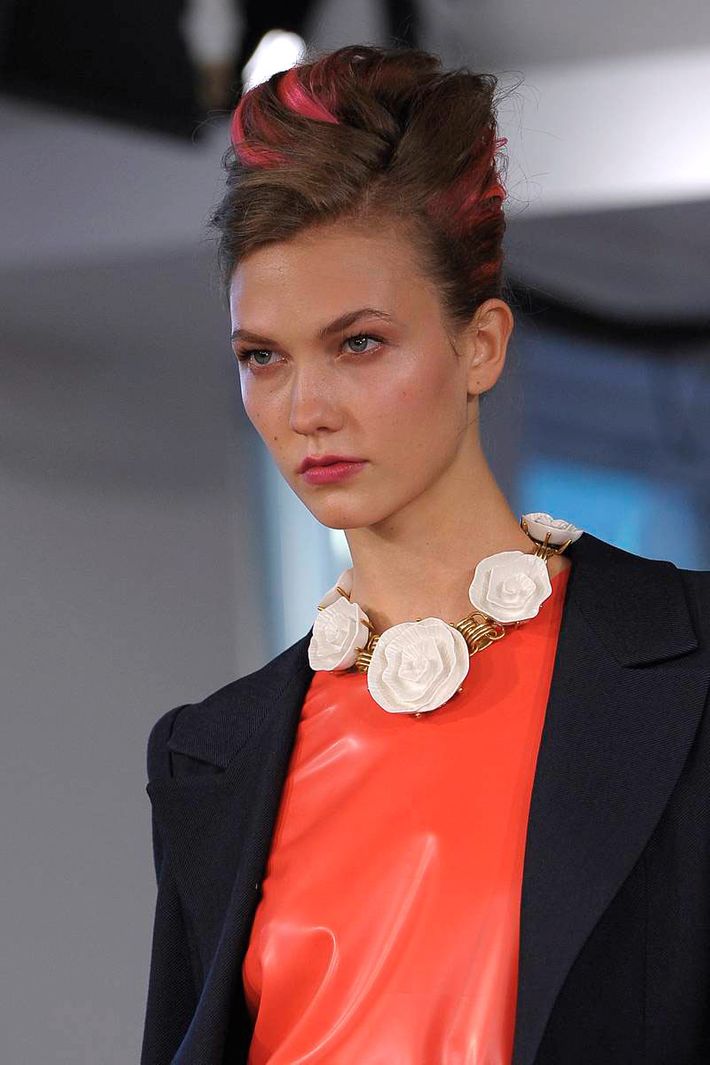 6. GO, KATY PERRY. She has promised to dress on-theme, and she's leaving her glow sticks at home this year. Expect great things.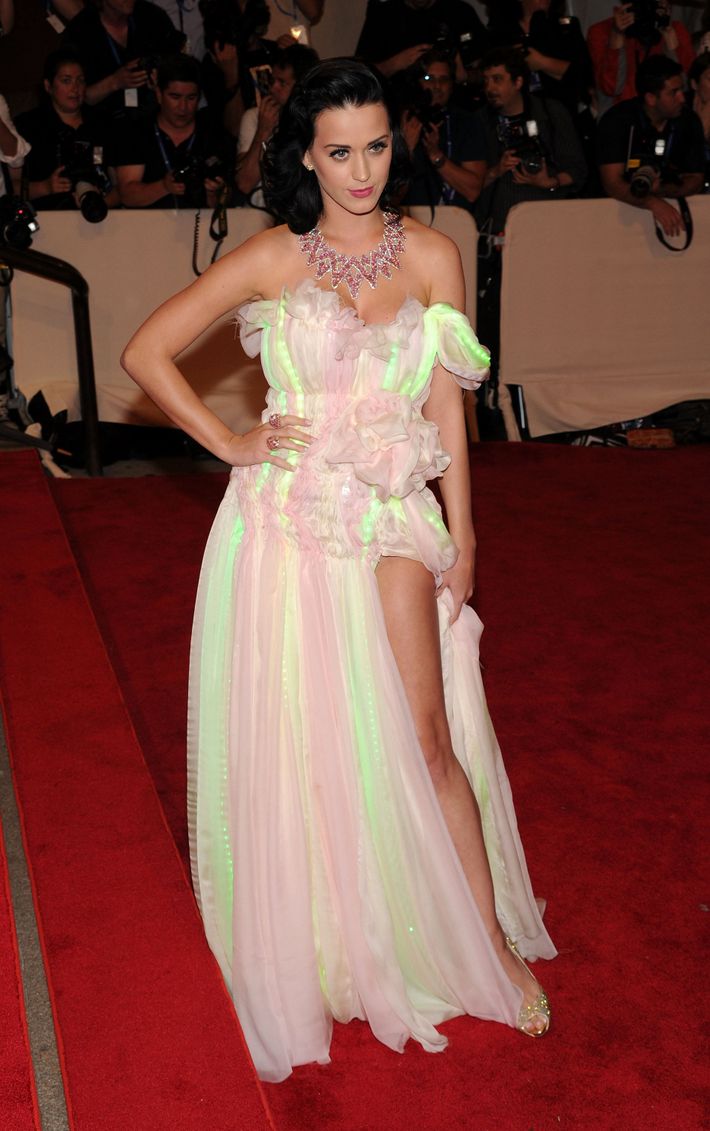 7. How will co-chair Lauren Santo Domingo manage to one-up everybody, including herself? There's no question she'll be one of the most outrageously dressed women of the evening. Her company, Moda Operandi, is this year's Met Gala sponsor, and has developed a whole grunge-inspired line pegged to the event. This is a woman who wore an enormous puffy dress studded in tiny bows last year, so she's one to embrace sartorial "challenges."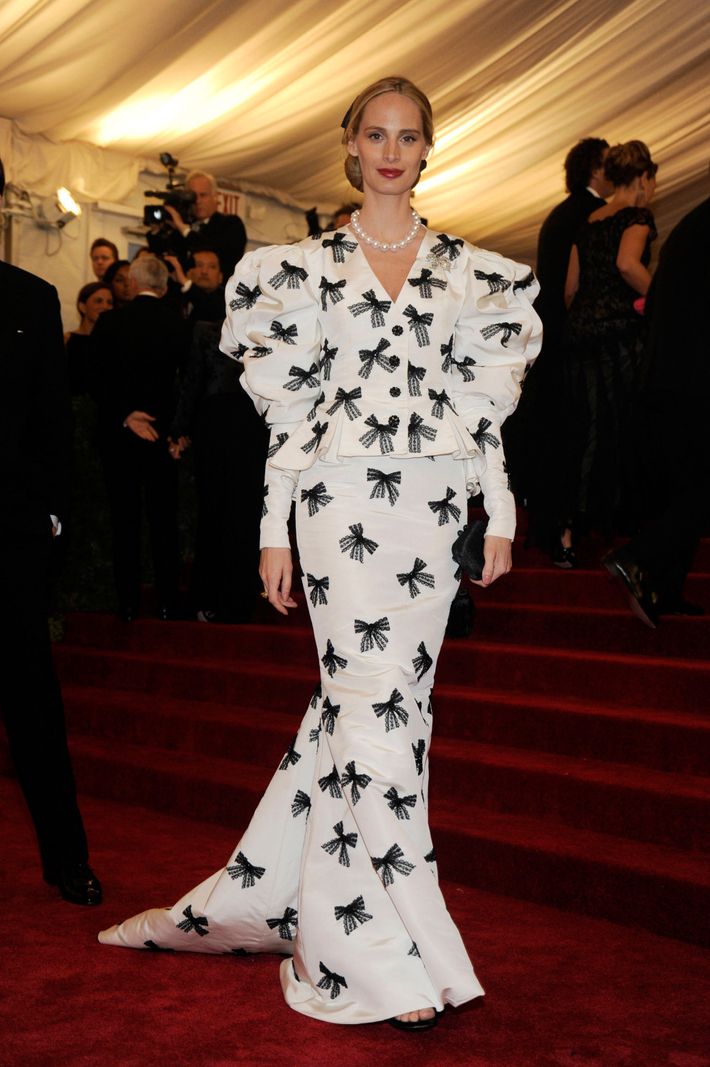 8. Will any actual "punk"-ing occur? This would be an opportune time for someone to pull a good prank. With the absurd combo of Vogue and punk, they're practically begging for it.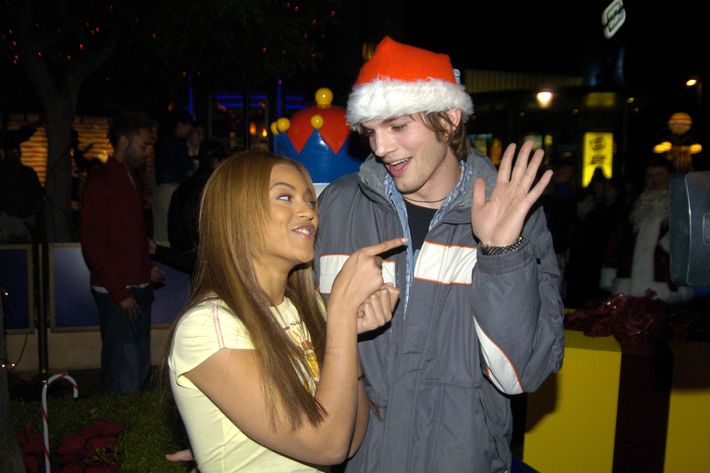 * This post has been updated to reflect breaking Kimyembryo developments.