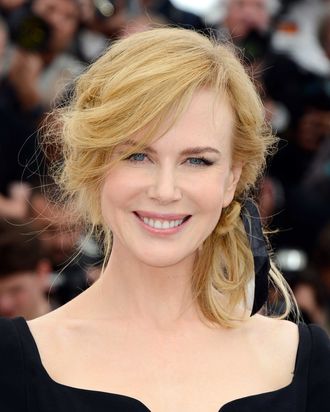 Photo: Pascal Le Segretain/Getty Images
The Cannes film festival is upon us: two weeks of celebrities bringing their best Euro-glam looks to the red carpet! Yesterday at the jury presentation, Nicole Kidman — along with fellow jurors Steven Spielberg, Ang Lee, and others — showed up in a sophisticated black dress, Bordeaux-hued heels, and messy, schoolgirl hair.
Remember when you were in grade school, and went off to school with a meticulously ponytailed do? Then sometime after chasing the boys at recess and a rambunctious game of Tetherball, your hair became a hot mess? While your hair had come undone, the ribbon still hung on. This is essentially what happened to Kidman. Let's take a closer look.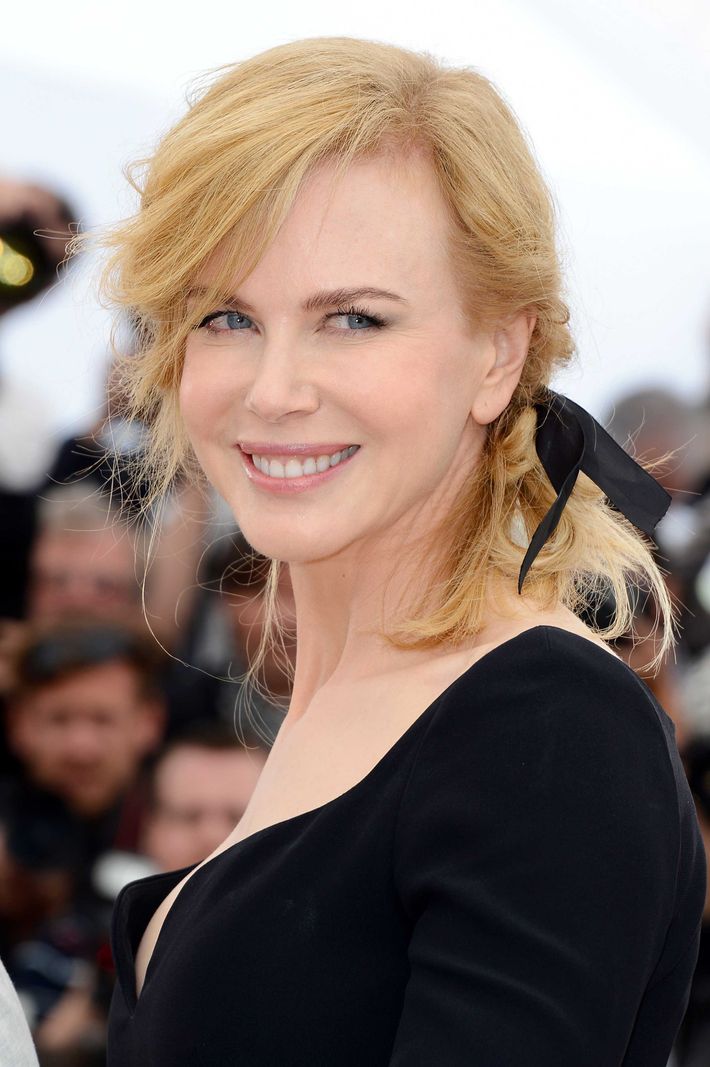 It's difficult to tell if the ribbon is even tied in a proper bow. It looks like a half-bow. The hairs are also unsure of what role they should be playing. While the bits in front framing her face are beautifully coiffed and styled, the side-section is like an unraveling knot. The painstaking deliberation her hairstyle must've gone through is stressful to imagine (Are too many pieces hanging loose? Should we tuck this strand back in?).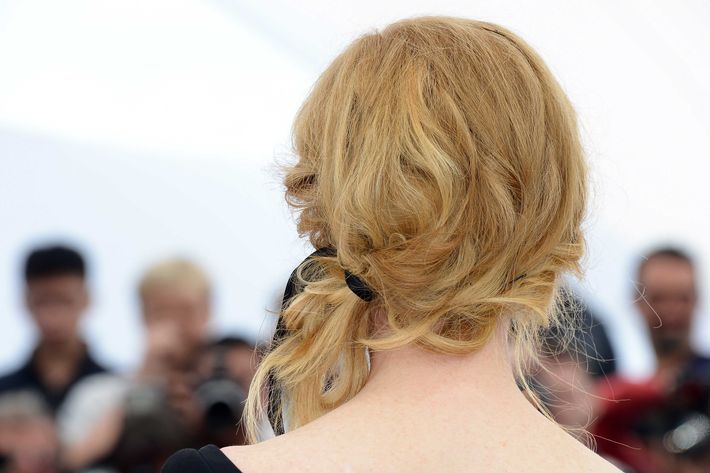 Ah yes, the back. While it's still hard to decipher if her hair is a mess of loose twists or braids, this photo reveals that Kidman is the proud owner of a perfectly round dome.