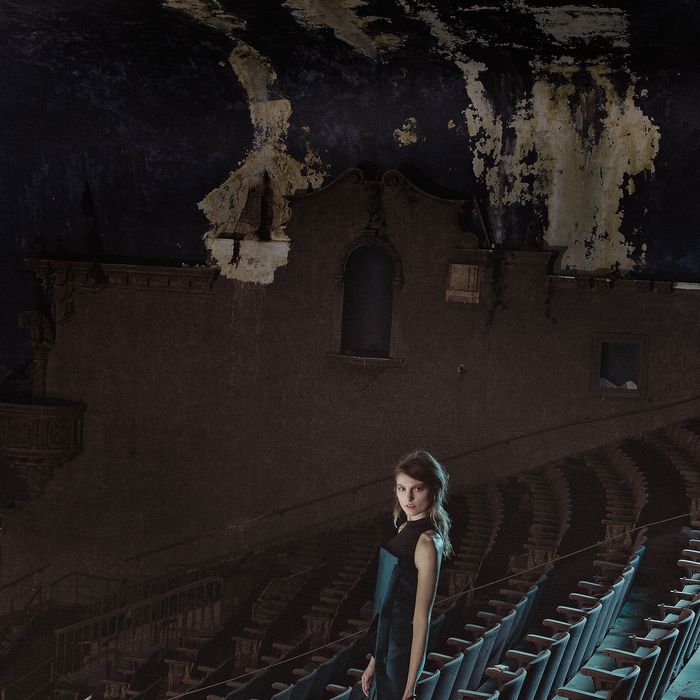 From Valentino's embellished coat and shorts, to Céline's strange (but oddly wearable) fur heels, and Alexander Wang's futuristic use of guipure-laced fish line, the spring runways were full of electric, unpredictable evening looks that invoked a flair for seasonally uncharacteristic drama. The Cut gathered eight of our favorite evening getups and photographed them in an abandoned movie theater (because it somehow made sense). Click through our slideshow ahead to see how we styled looks by Haider Ackerman, Miu Miu, Dior, Lanvin, and more, and get inspired to up your game next date night.

Photographed by Peter Goldman; Production by Hello CanCans Production; Beauty by Joanna Lily Wong of Bryan Bantry; Hair by Stefano Greco of Bryan Bantry; Jessica Russ at Elite Models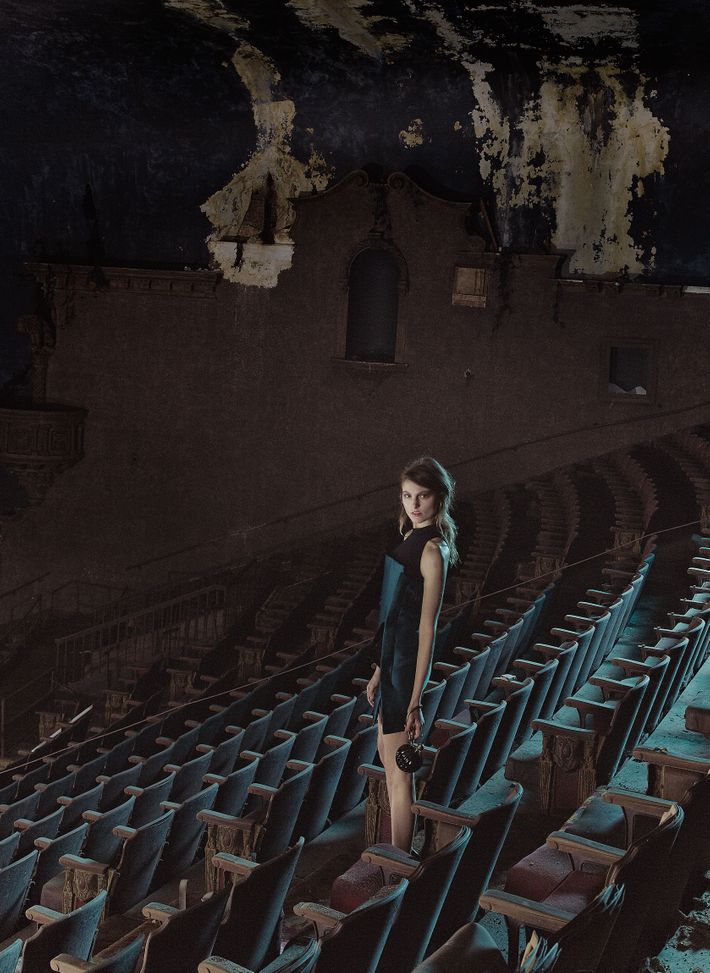 Mini with an Architectural Twist
Alber Elbaz's structured duchess satin dresses from the Lanvin runway reinstated the mini as the party-girl hemline. The whimisical, oversize-perfume-bottle-shaped clutch adds a bit of absurdity we can appreciate.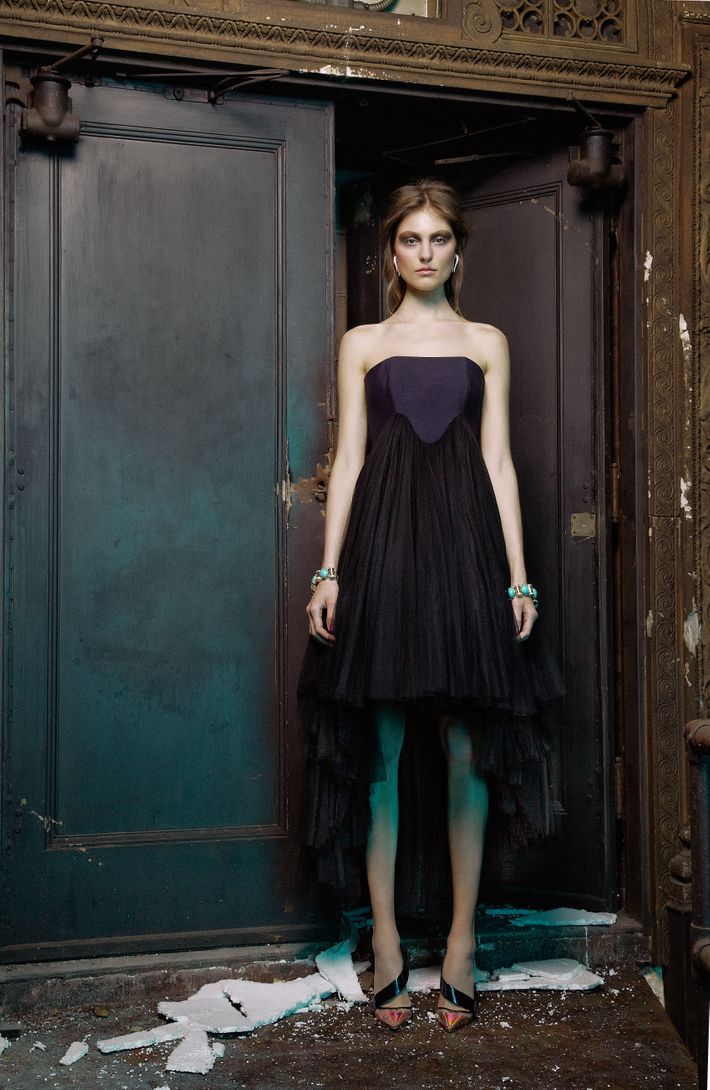 The Rise and Fall Hem
A hem that continues to appear on the runway with questionable results. But none have achieved quite the same level of drama as this one from Raf Simons's spring collection for Christian Dior. Pleated black tulle springs from the boning of a bodice, cascading into a train in the back, for a stunning, modern silhouette (that still feels like something worthy of a movie star in the fifties). — Earring stylist's own.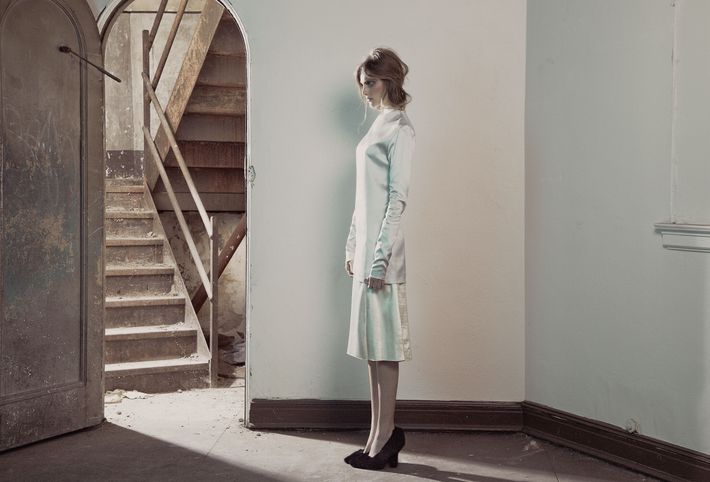 The Midi Skirt
Not your exepected "sexy" look, skirts and dresses in demure lengths leave a lot to the imagination. But in the genius mind of Phoebe Philo, the mid-length hemline and high-necked shirt are offset by glistening, mink pumps — just the right touch of crazy.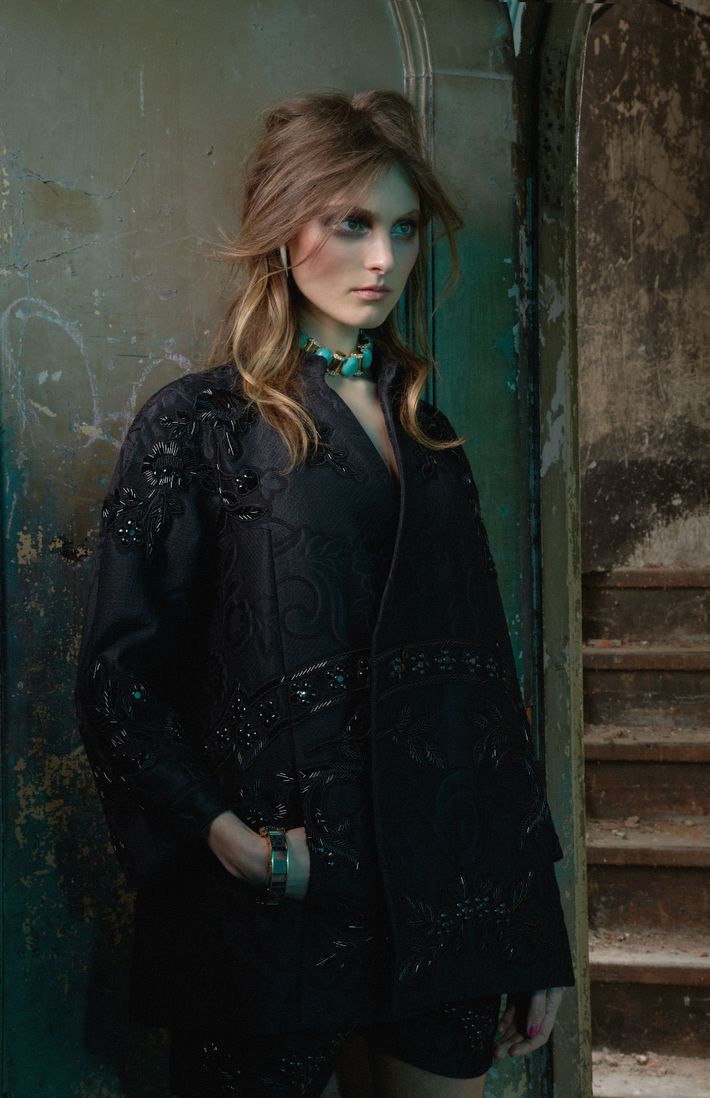 Baroque Embellishment
Valentino knows that the appeal of subtle beading never gets old, and arabesque curves of baroque damask have never looked so wearable. Here, they've also somehow made shorts paired with a satin cocoon jacket become a gala-worthy ensemble.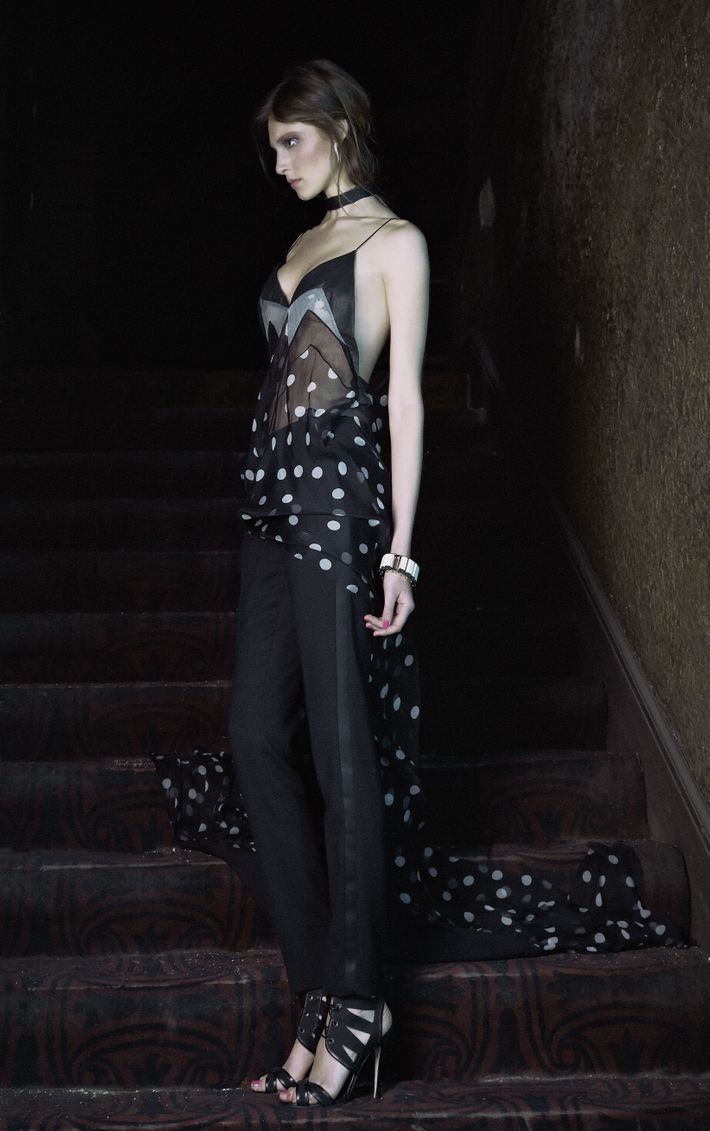 Layered Lingerie
Nineties lingerie-as-ready-to-wear came back to life when Haider Ackerman's delicate silk dress floated down the runway, tucked jaunitly into severe trousers. We aspire to the laissez-faire attitude required to pull it off.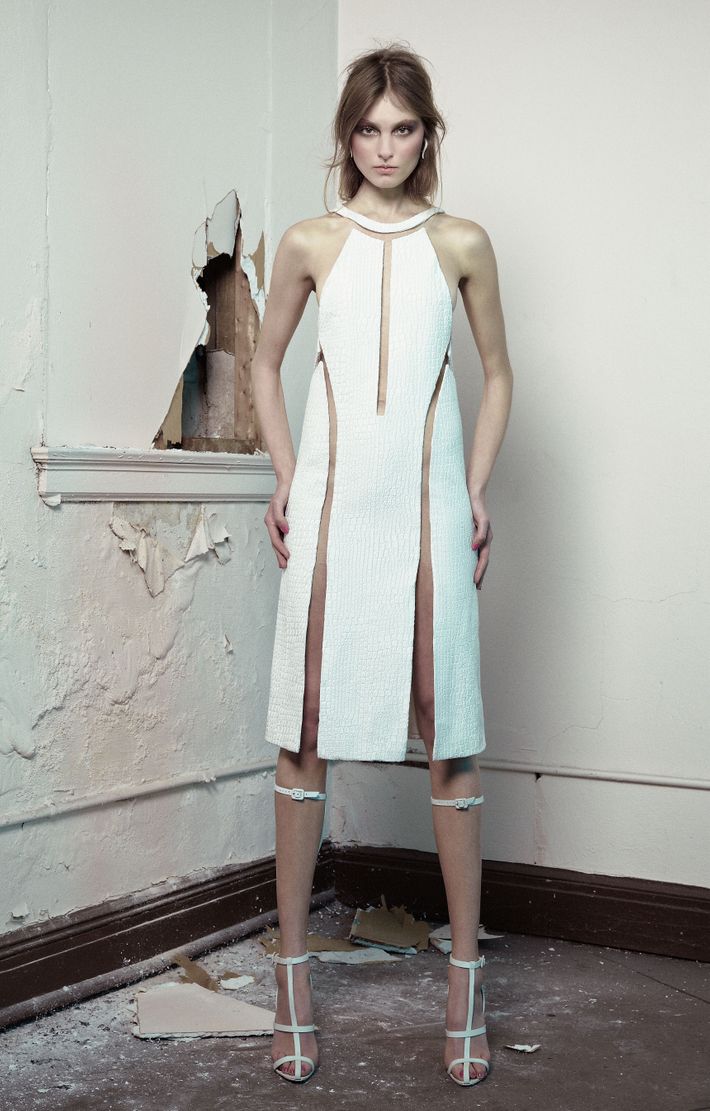 Reveal & Conceal
Fishline creates the ultimate gravity-defying look in Alexander Wang's spring collection. The strategically placed panels feel like they might fall away at any moment.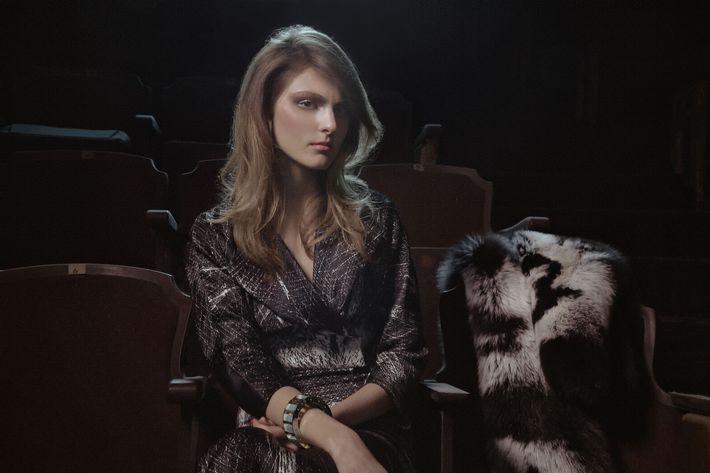 Film Noir
Like a look straight out of Cindy Sherman's Untitled Film Stills, Miu Miu gives the tailored fifties silhouette a contemporary revision with a graphic burst of erratic black and white.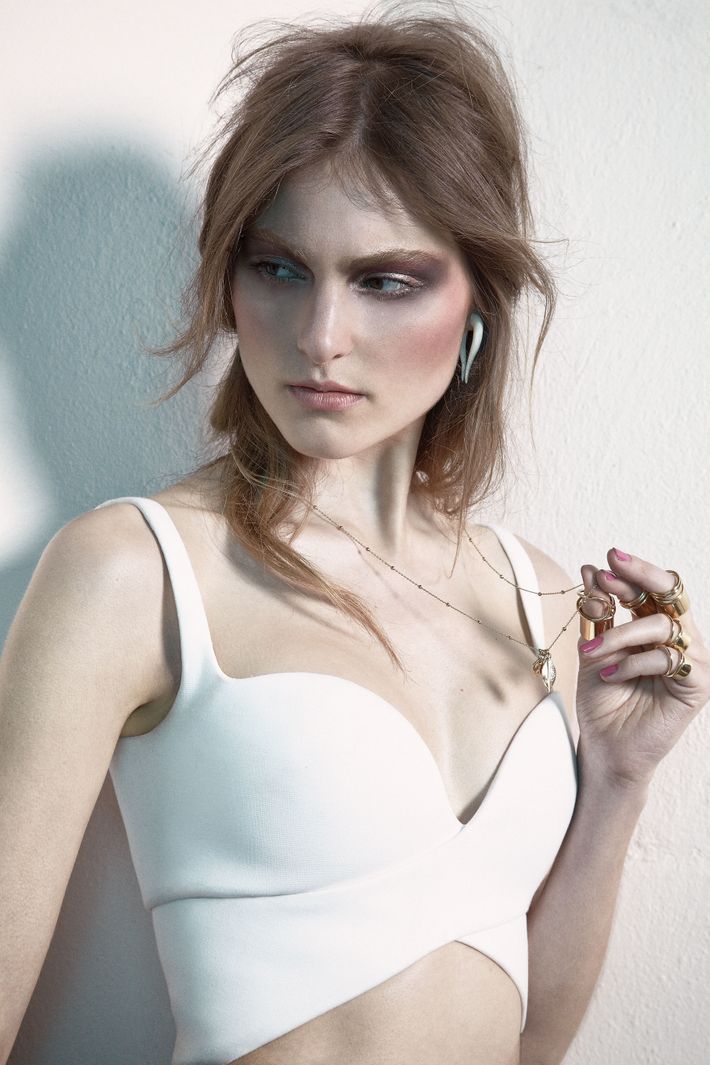 The Cropped Bustier
Carefully molded on a wood form, this piece of sculpture stands on its own with a defiant architecture. Along with the gold knuckle-dusting rings, it's one of our favorite farewell items from Nicolas Ghesquière's final collection for Balenciaga. — Earring stylist's own.