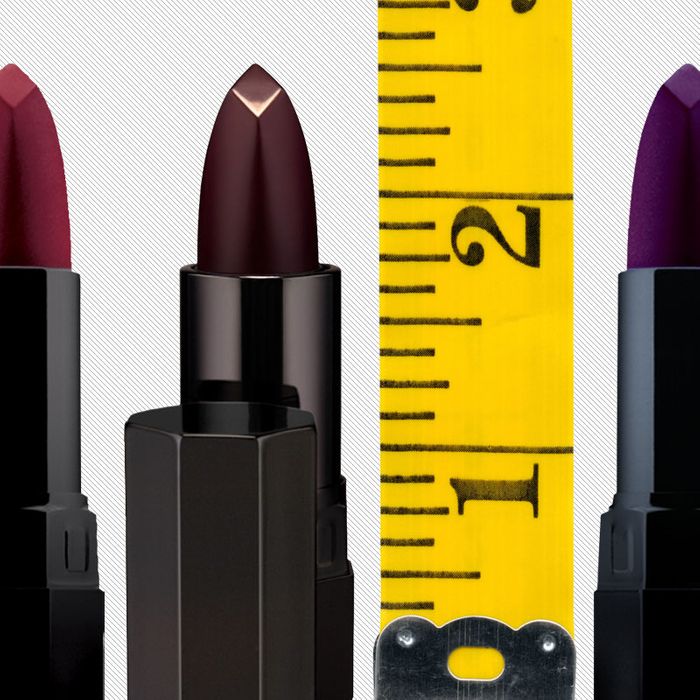 The first reaction you might have upon picking up this shrunken two-and-a-quarter-inch lipstick is one of sticker shock. Even at full size, $75 is a lot to pay for any beauty product (unless it can make you look 21 again, in which case, spend whatever it takes). But open up the jewel-like black column, apply the richly hued pigment to your lips, and you'll reconsider your price bias. The tube of color has been molded into a sharply angled column that makes outlining your lips easy. The smooth texture goes on matte and stains so deeply that you can blot once and forget about it again — for hours. Even applying a thin coat of lip balm over it did nothing to dampen the color. So, though you pay a lot more for it, you need to use it a lot less.
The faceted black case is a shell you pay for once. Any of the nine of available shades will fit, so you'll only have to purchase a $55 refill bullet of your favorite shade the next time. It may seem insanely indulgent, but it goes with my motto: Buy one and be done.
Serge Lutens Refillable Lipstick, $75 each, $55 for refills.