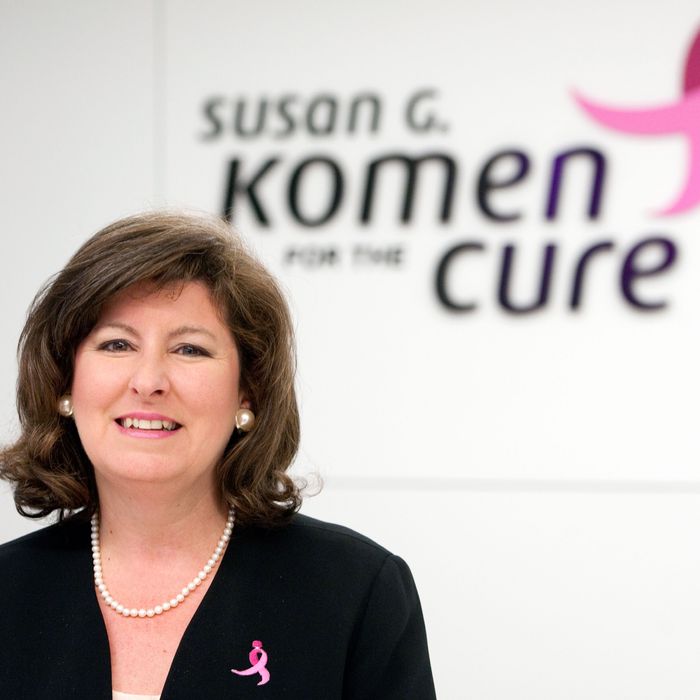 Photo: Bill Clark/Roll Call Group/Getty Images
Cutting off funding to Planned Parenthood isn't great for your career as a public policy executive for one of the world's largest women's health foundations, but it may kick-start your career as a Republican lawmaker. The AP reports that Karen Handel — who resigned from Susan G. Komen For the Cure amid the controversy last year — has announced her campaign for the Georgia U.S. Senate seat Saxy Chambliss will vacate next year. She is up against three of Georgia's Republican congressman.
According to the Atlantic's Jeffrey Goldberg, Handel was the chief architect of Komen's decision to create a rule that would prevent the organization from providing grants to organizations that are under federal investigation. The rule only affected one organization, Planned Parenthood, which was then under investigation by a Florida representative who wanted to make sure it hadn't violated the Hyde Amendment, by using federal funds to provide abortion services. 
She has previously served as Georgia's secretary of State and "narrowly lost" the GOP gubernatorial primary in 2010.