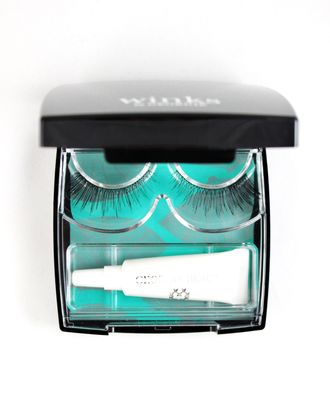 Yesterday, in the latest installment of our GIF beauty tutorial series, makeup artist Daniel Martin used Winks by Georgie individual lashes. In the world of faux lashes, there are hundreds of options. Many look aggressively costume-y, or so retro we wonder if much has changed since their 1950's post-war popularity (modernized plastic versions contributed to an uptick in popularity). However, with Winks, we were instantly enamored of the brand's sweet paper boxes, decorated with colorful fluttering fans, and the wearable options available. Eyelash shelves, these are not.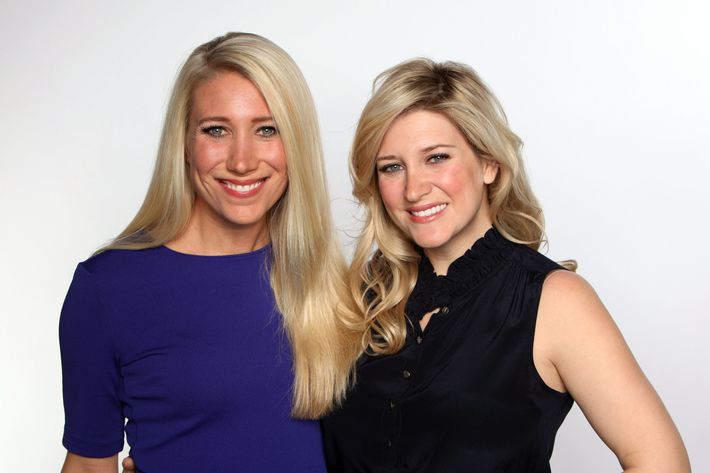 Sisters Megan Allen and Abbey Watt are the founders of three-year-old Winks by Georgie. "We grew up in Georgia, which is where 'Georgie' comes from," explains Allen, who's managed to hold onto her lilting southern drawl despite spending some time in New York as a former fashion and beauty publicist (she now resides in L.A.). "MAC is known for their lash styles, but all those brands [like MAC] have big, kind of crazy ones, and we wanted to create something that's more natural-looking and classic." Out of their ten handcrafted, human hair lash designs (except for Nos. 5 and 7, which are synthetic), their most popular sets include the L'Avant Gardiste, which is a strip with fuller outer edges (Watt's staples) and the Bon Ton (meant to only amplify the outer lashes). "Those are my everyday ones right now," she says of the Bon Tons, which were modeled after the sixties version once known as "demis." "I'll even pop them on at a red light, they're that easy to apply."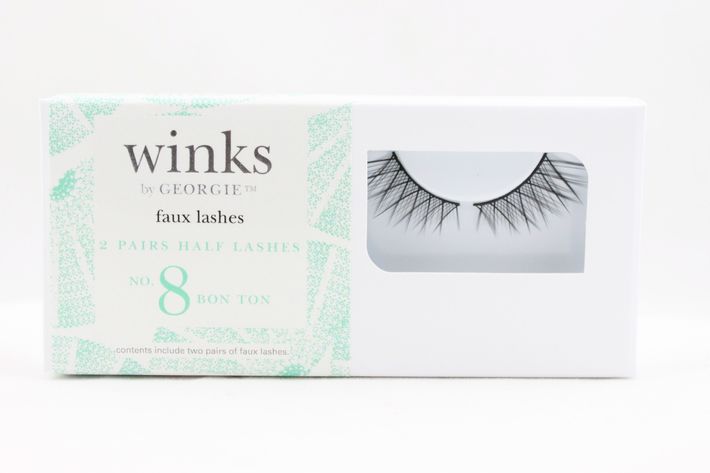 A must for this collection included a safe glue option. "A lot of the companies that were making [lash] adhesives were the same ones that make Super Glue," Allen says of the revelation they discovered during their extensive research process. Winks by Georgie's version uses a natural latex ingredient instead of harsh chemicals like formaldehyde (which exists in other mainstream formulas). It's dermatologist- and opthamologist-tested and approved, as well as vegan and PETA-certified.
Our favorite part of the collection, however, is the convenient reusable compact that is included with their classic lash sets (La Starlette, L'Avant Gardiste and La Chérie) and otherwise sold separately. "Women don't know that lashes are reusable as long as you don't put mascara or liner on them," explains Allen. "But if you use a tweezer to remove the leftover adhesive, ours can be safely stored and re-worn up to five or six times."
Winks by Georgie, starting from $8 at Nordstrom