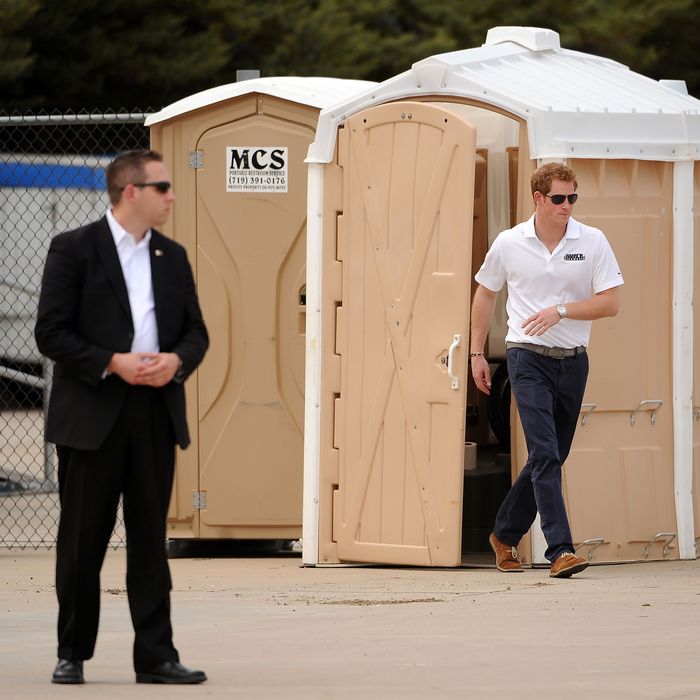 Prince Harry.
Photo: Helen H. Richardson/The Denver Post, MediaNews Group/Getty Images
On the third and fourth days of his U.S. tour, Prince Harry was introduced to a plethora of American pastimes, including a private cheerleading performance at the U.S. Air Force Academy's football training center in Colorado. (He wisely managed not to look too impressed.) He also had what we assume was his first experience with a genuine American Porta Potty! Click ahead to see the photo highlights of his weekend activities, with action shots aplenty and ever more blushing ladies.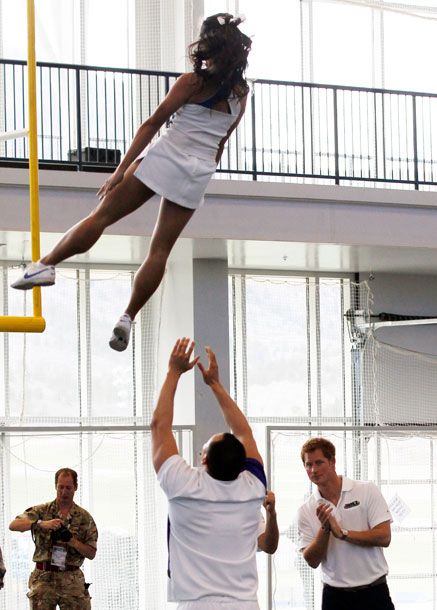 One of those awkward moments when he just can't figure out where he's supposed to look.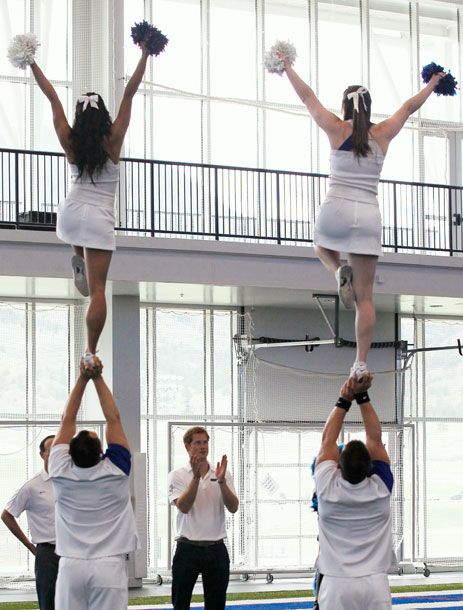 He's looking at her face. HER FACE. *Golf clap*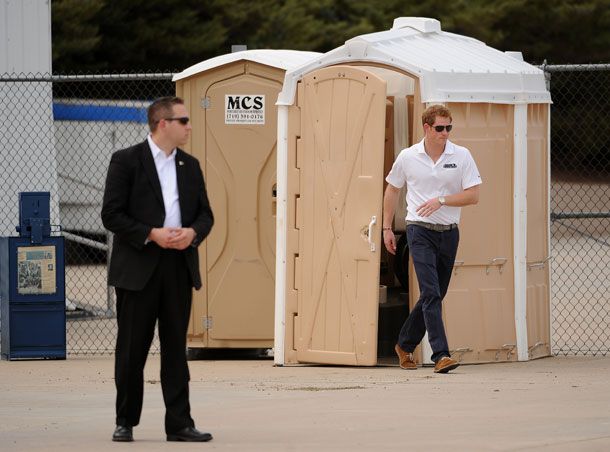 How far away from Porta Potties is it customary for bodyguards to stand? Is it farther than normal bathroom stalls? Closer?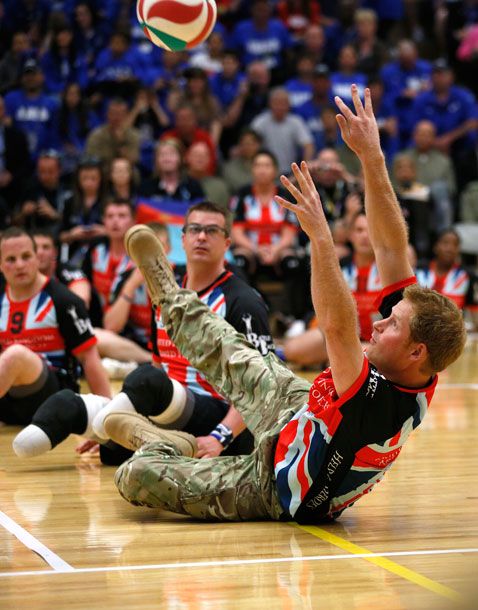 The prince played a game of "sitting volleyball" with injured war veterans while visiting a U.S. Olympic Training Center in Colorado Springs.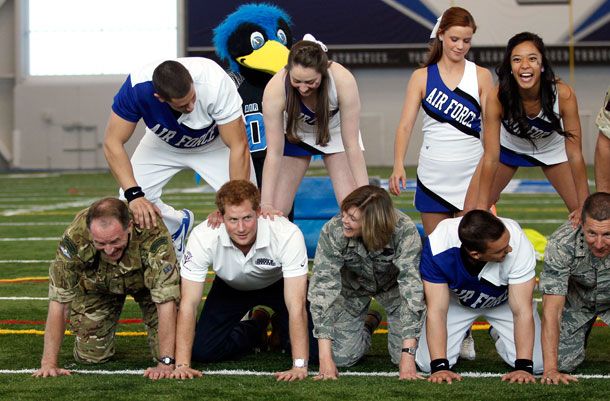 He also agreed to be on the bottom tier of a human pyramid, complete with a hefty dude on top of him.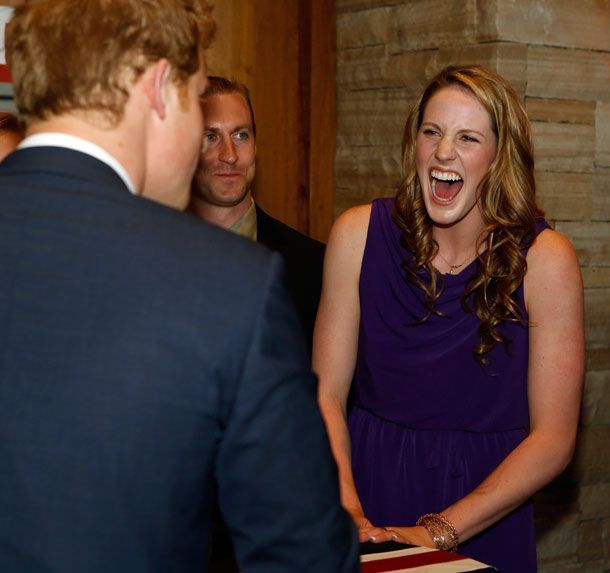 Of course, he continues to be a hit with the ladies. Missy Franklin thinks he's just a riot.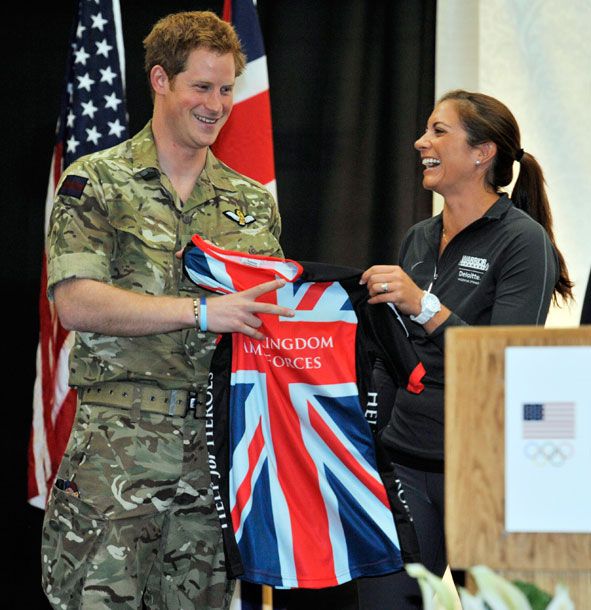 See previous slide re: "hit with the ladies."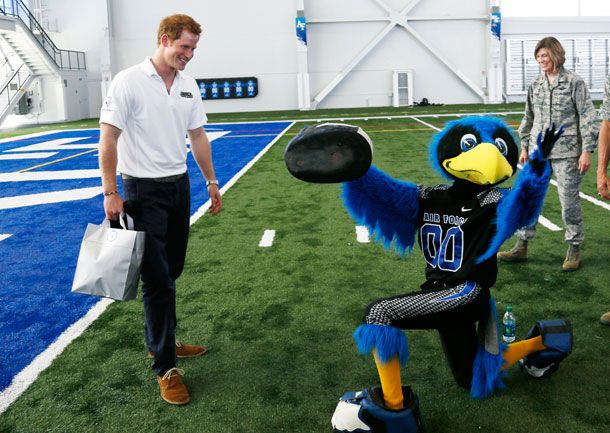 For some reason, it is customary for the U.S. Air Force to have their mascot, the creatively titled "Bird," to bestow guests with a large plush shoe, and Prince Harry was no exception.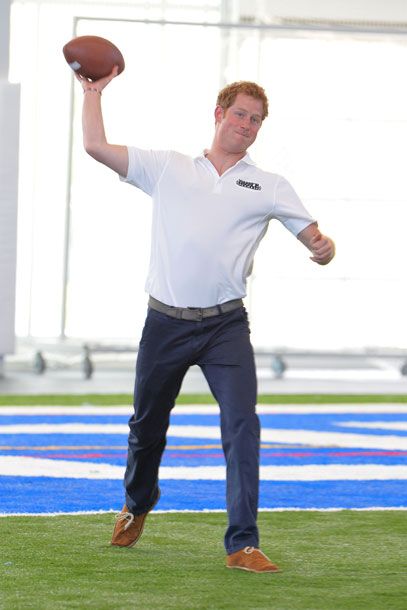 And voilà: Prince Harry's "throwing face."