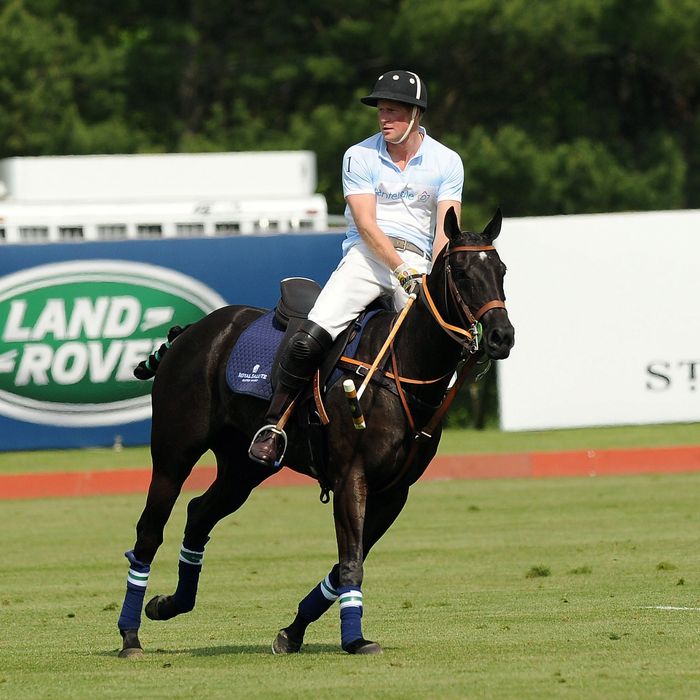 Prince Harry.
Photo: Craig Barritt/Getty Images
After slumming it at the Jersey Shore with Chris Christie, Prince Harry finally returned to the land of gentry: the Greenwich Polo Grounds. His Royal Highness finished off his disappointingly scandal-free U.S. tour yesterday with a charity polo match, where he scored the winning goal before sitting down to lunch  between models Stephanie Seymour and Karolina Kurkova (he totally rigged the seating chart). Also in attendance: Olivia Palermo, polo hunk Nacho Figueras, Jason Wu, Jessica Stam, and Valentino, who handled the unseasonably cold weather by layering a scarf and quilted vest over his customary beige suit. Click through our slideshow to see action shots of Harry, as well as all the guests in their best "Greenwich ladies" outfits.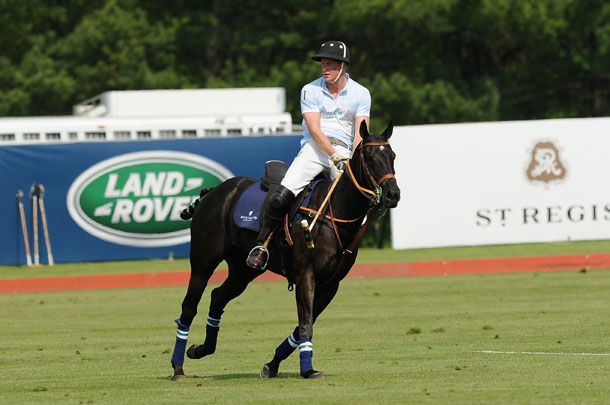 Prince Harry
On his trusty steed.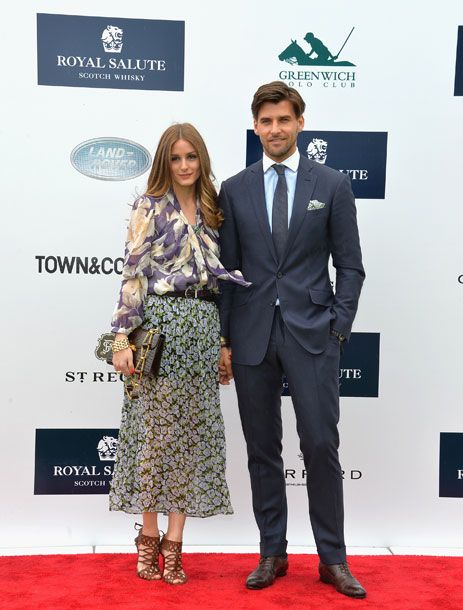 Olivia Palermo, Johannes Huebl
Just because you wear a sheer skirt doesn't make the weather nice. (After this picture was taken she retired to the tent and put on a wool turtleneck.)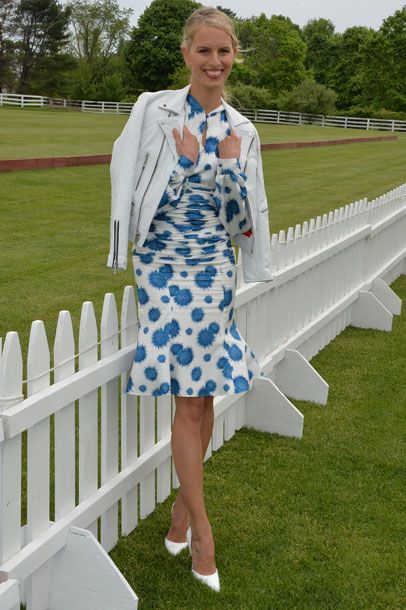 Karolina Kurkova
Only in Connecticut do white picket fences function as step-and-repeats.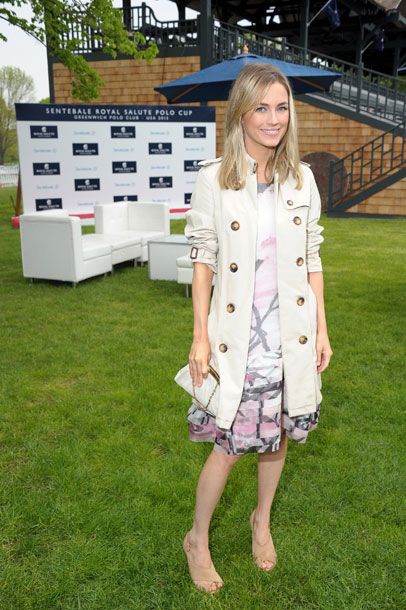 Amanda Hearst
Wearing wedge heels  like the veteran polo spectator she is.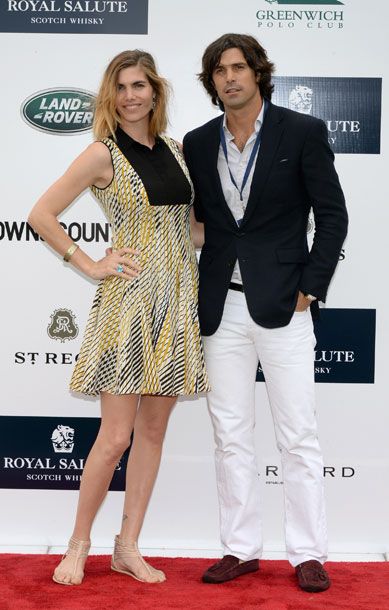 Delfina Blaquier, Nacho Figueras
Delfina knows even better: flat shoes.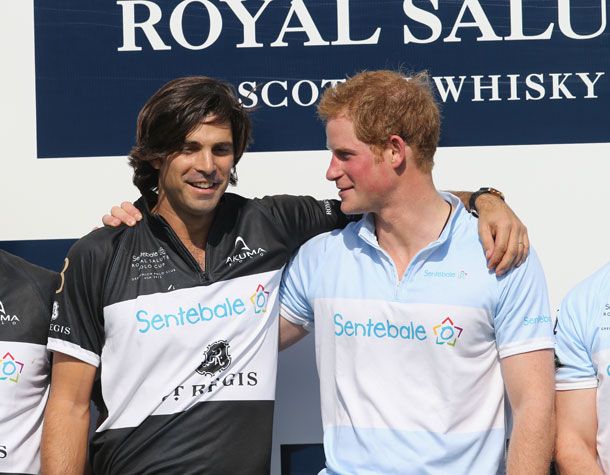 Prince Harry, Nacho Figueras
Yummy.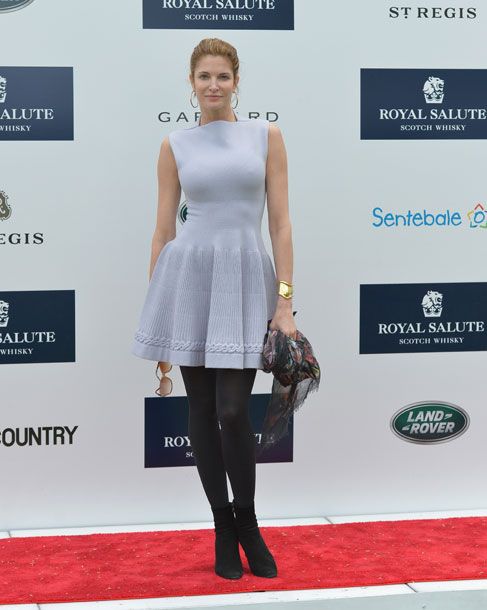 Stephanie Seymour
Wearing Alaia for a boozy post-polo lunch with the Prince, like any normal Wednesday.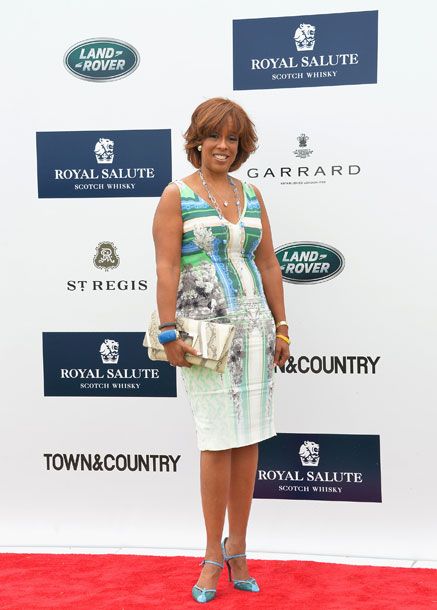 Gayle King
Her dress looks like the bottom half got left in the sun too long.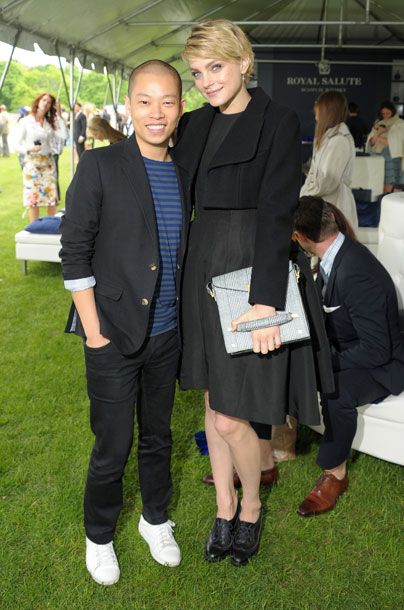 Jessica Stam, Jason Wu
Stam looks rather somber for polo, but Wu dressed appropriately in that he looks ready to go sailing.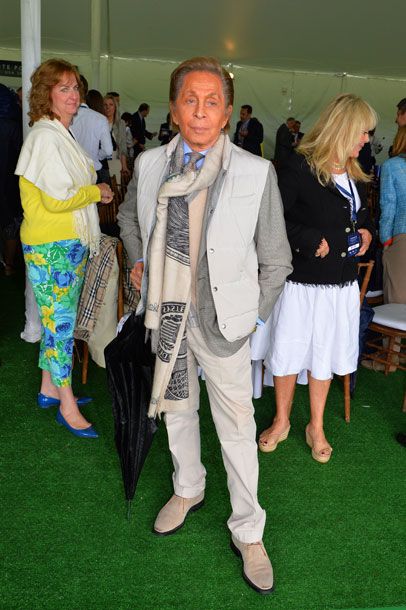 Valentino
Greenwich: the place where pashminas will never go out of style.