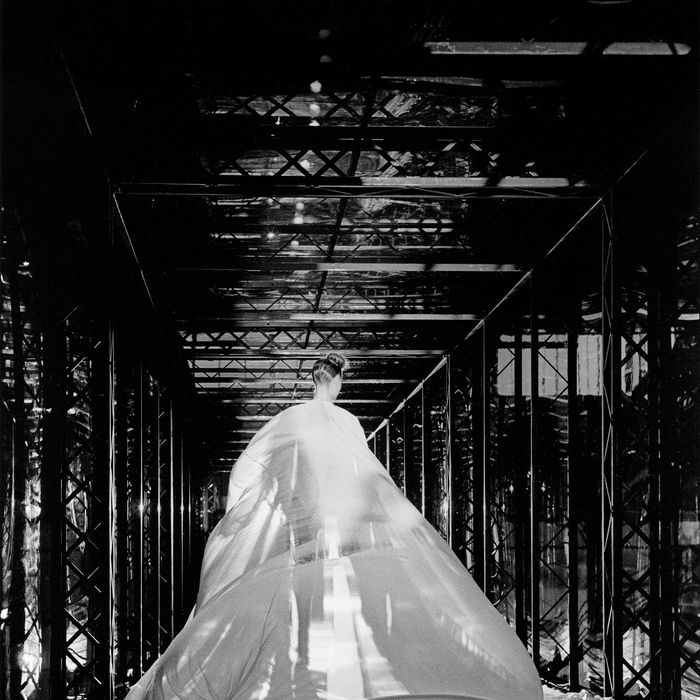 Photo: Anne Deniau / Courtesy of LAFORCE + STEVENS
This fall, "the Queen" from the centuries-old game of chess will be getting an entire fashion exhibition dedicated to her crowned wooden (stone or plastic) self. The exhibit, titled A Queen Within: Adorned Archetypes, Fashion, and Chess, will be held at the World Chess Hall of Fame in Saint Louis, Missouri, starting on October 19. The space's entire 3,000 square feet will be filled with fashion items, photographs, film, and artwork that grapple with the matronly archetype's evolving roles of power and femininity in both the game and in society.
To make this exhibit a reality, an international team of chess players, fashion insiders, and curators brainstormed together. It will include nine different sections devoted to various traits of the queen, such as "Sage," "Magician," "Enchantress," "Ruler," and "Mother Earth." Works from designers including Alexander McQueen, Gucci, Viktor & Rolf, Maison Martin Margiela, Hussein Chalayan, and Gianfranco Ferré will be featured, as well as select photographs from Anne Deniau's book Love Looks Not With the Eye, which includes over 400 never-before-seen photographs of Alexander McQueen at work. Click through the slideshow for a first, small peek at the artwork and gowns that will be on display.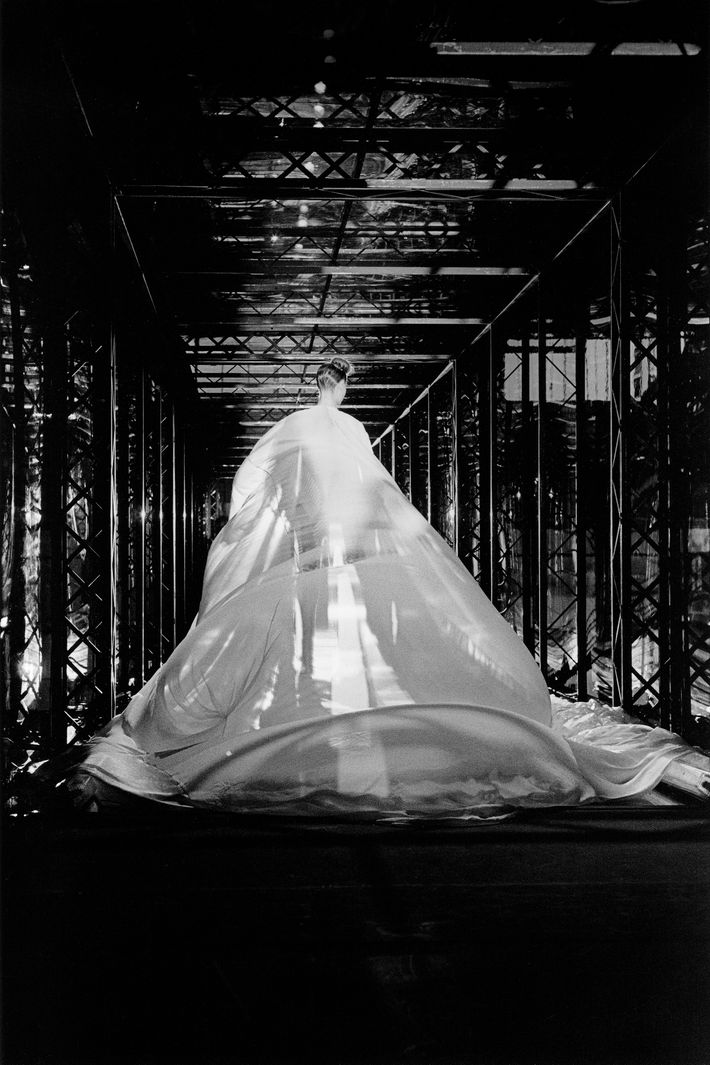 Anne Deniau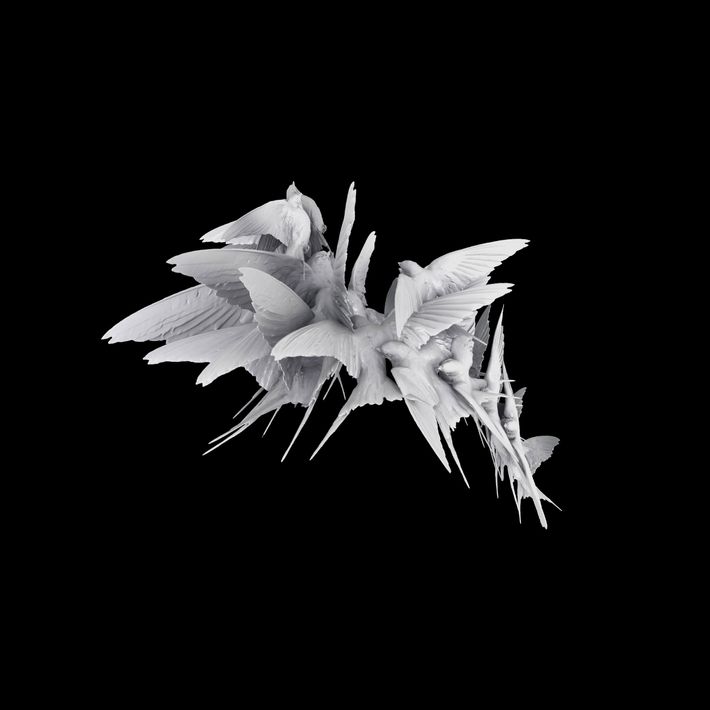 Jordan Askill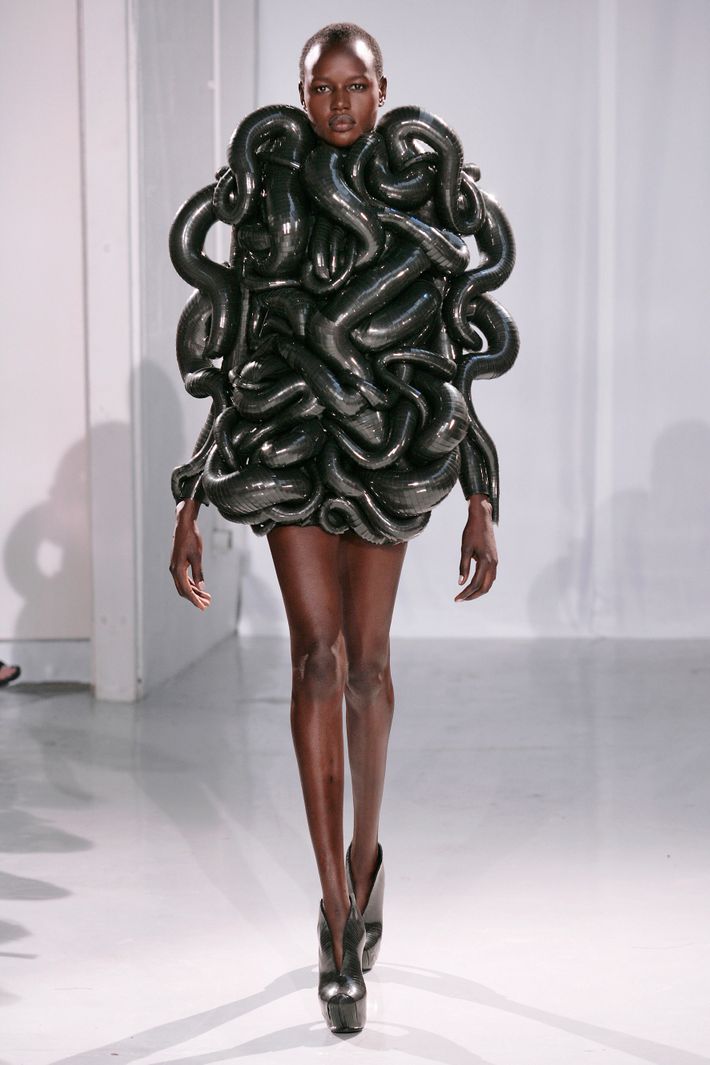 M. Zoeter x Iris van Herpen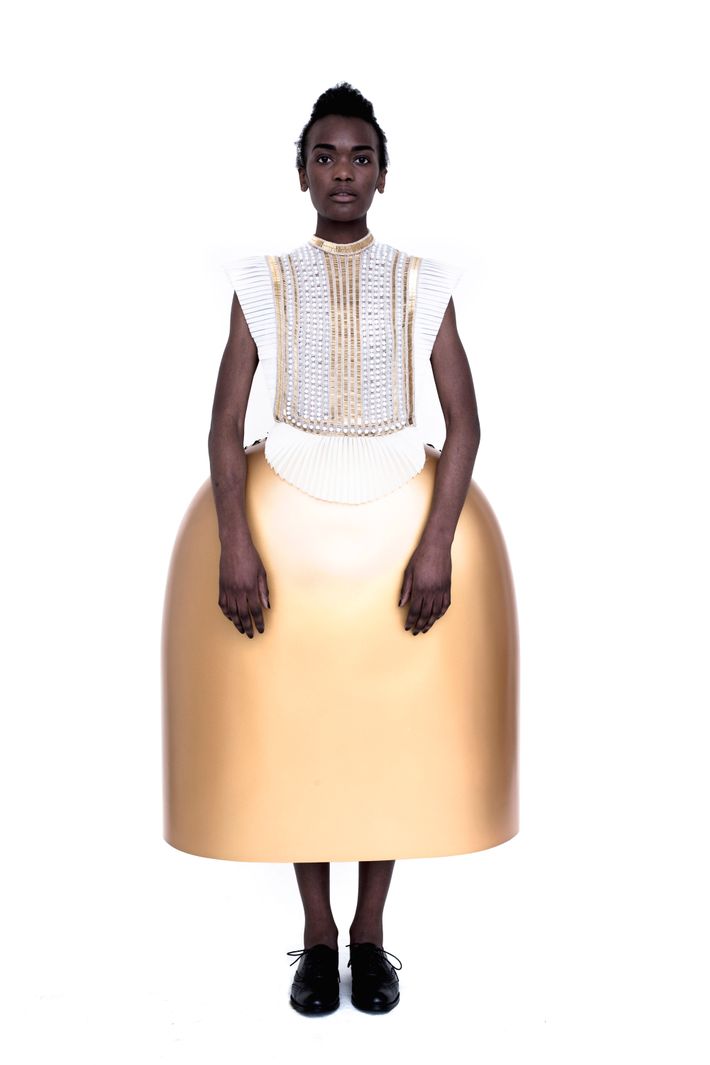 Serena Gili