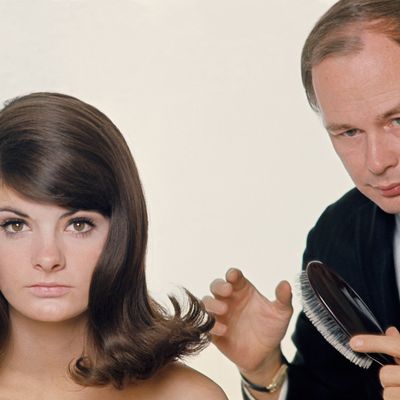 Photo: Lionel Kazan/Corbis
When John F. Kennedy took office in 1961, New York–based hairstylist Kenneth Battelle became the unofficial "Secretary of Grooming" for the president's administration. Battelle, who dropped his last name and went strictly by Kenneth, first became a stylist at Manhattan's Helena Rubenstein salon in the early fifties. It was here that fate came to pass when the recently married Jacqueline Kennedy popped into the salon and found her regular stylist out sick. Kenneth stepped in. The First Lady acknowledges him as the one responsible for transitioning her out of a dome-hugging, cropped set of ringlets to her signature looser, more tousled look. Soon enough, he was styling the tresses of Brooke Astor, Audrey Hepburn, Lucille Ball, and even saving Marilyn Monroe's over-bleached, damaged hair from certain doom.
As one of the first celebrity hairdressers to ever exist, Kenneth revolutionized the way modern women thought about hair care. Instead of creating cuts and styles that required clients to physically visit to the salon, Kenneth hoped that longer, looser looks would encourage women to manage their own locks at home. While other stylists were in a uproar over such a concept, Kenneth found great success in a column in Glamour magazine during the early sixties. It was during this time that he opened his eponymous salon on East 54th Street, which later burned down by fire, only to be reopened again in the Waldorf-Astoria hotel, where the fanciest of ladies still seek out his stylists for perfectly coiffed, completely refined hair.
Kenneth passed away on Sunday in his home in upstate New York. His salon, which has been under the careful and stylish eye of creative director and longtime Kenneth Salon stylist Kevin Lee since 2002, will continue to carry out Kenneth's legacy of keeping the well-heeled looking fabulous. Click through the slideshow to see a few of the original Kenneth's iconic leading ladies.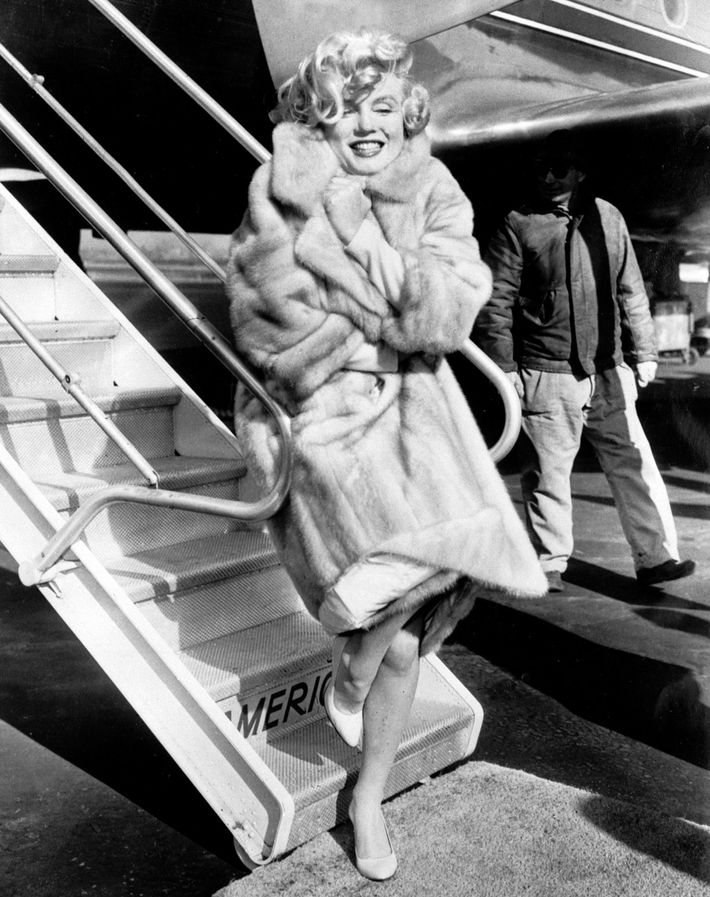 Marilyn Monroe before boarding a flight to Chicago for the premiere of Some Like It Hot in Chicago in 1959
Designer Norman Norell introduced Marilyn Monroe to Kenneth in 1958, and he managed to save her overprocessed hair. Then she asked him to join her for the Some Like It Hot premiere in Chicago. He would continue to regularly style her hair, including her last photo shoot with Bert Stern for Vogue.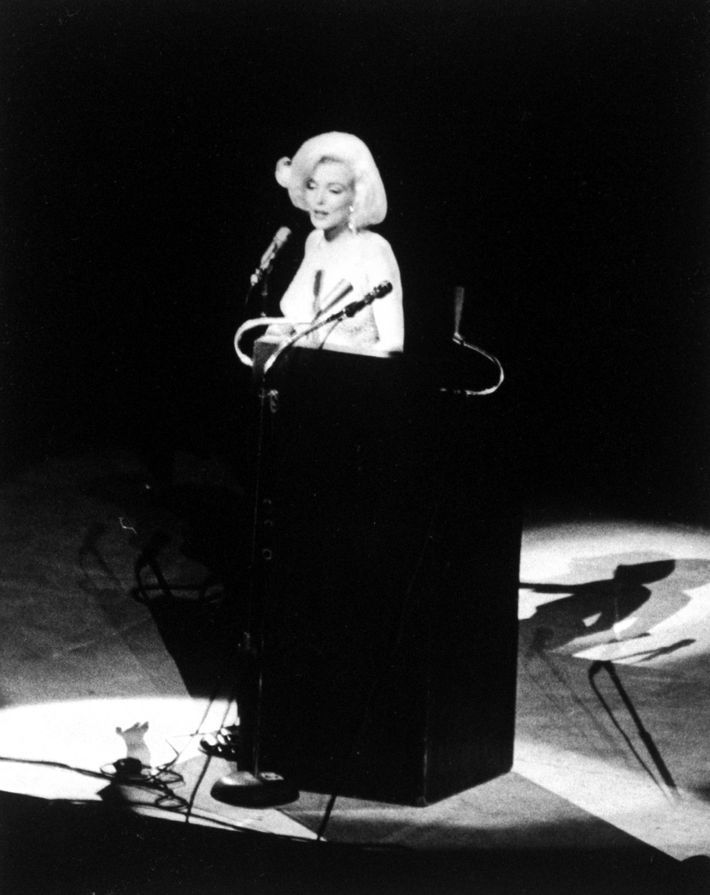 Marilyn Monroe, 1961
Kenneth also styled the bombshell's hair before she took the stage to sing JFK "Happy Birthday."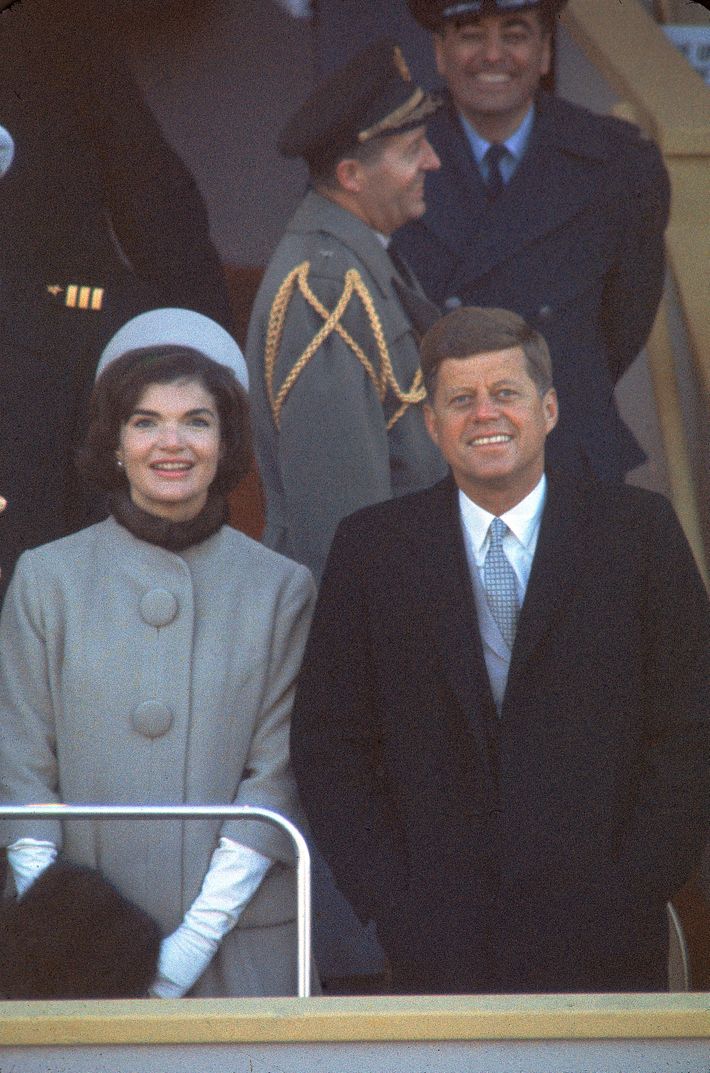 JFK's Inauguration Day, 1961
Kenneth styled all of the Kennedy Clan's hair that morning, which soon led to his title of "Secretary of Grooming" throughout Washington, D.C.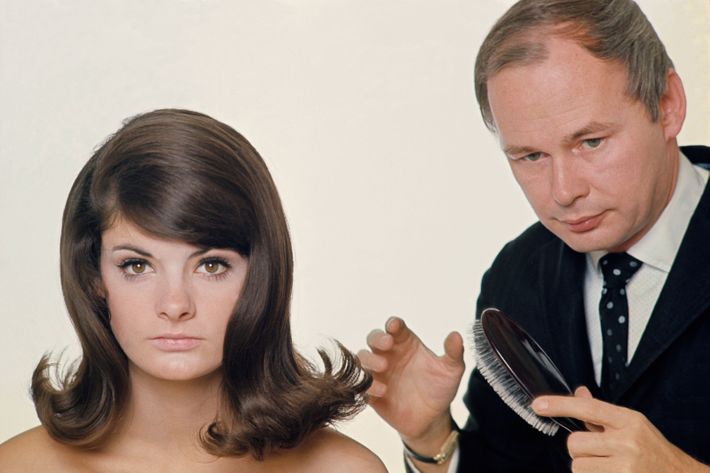 Kenneth and Revlon model, Kathy Carpenter. Circa 1960s.
Kenneth was sought out for his signature hairstyle, which included longer, looser lengths with a high-shine, healthy gleam.