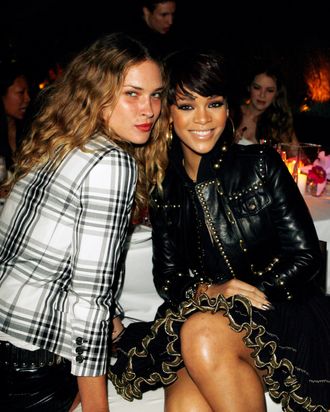 Rihanna's reality-TV debut, a fashion-competition show called Styled to Rock, didn't get much attention in the U.S. when it aired in the U.K. from August to October last year. Co-produced by the singer, the first season also starred British designer Henry Holland, recording artist Nicola Roberts, and celebrity stylist Lysa Cooper as "mentors" for the contestants, who were challenged to design outfits for specific performance artists like Kanye West (who didn't actually appear on the show). The winner, 22-year-old Zainab Vandu-Chikolo, got to dress Rihanna for her performance at the Wireless Festival last July. (See the outfit, complete with snake hat and bustle, below.)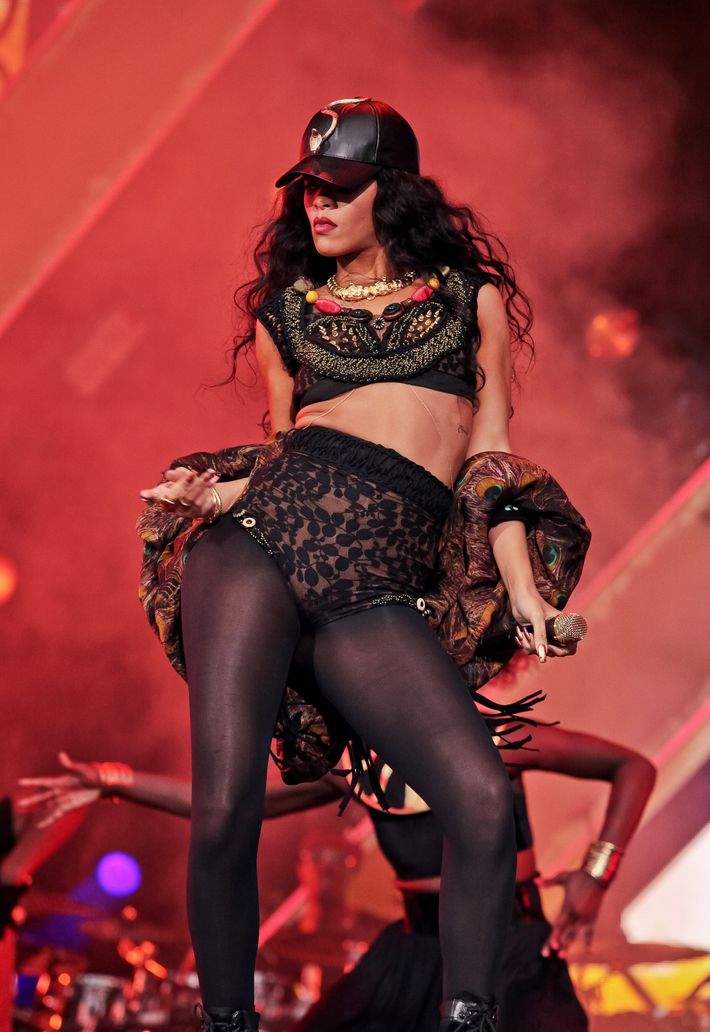 Now the show is coming to the Style Network in the U.S. for its second season. Air dates haven't been nailed down down yet, but it'll supposedly start later this year. Last week, Rihanna announced that Pharrell Williams would be joining her as a mentor; as of today, model-slash-designer Erin Wasson is onboard, too, British Vogue reports. Wasson's background includes collaborations with Zadig & Voltaire and RVCA (her 2010 show at New York Fashion Week was held at ABC Carpet & Home, with guests seated on large floor pillows), and she currently runs a jewelry line called Low Luv.
Rihanna originally said she chose to film in the U.K. because she was inspired by the "children of the street" in London, although it probably had more to do with drumming up press for her partnership with British brand River Island. It'll be interesting to see how the show is received in the U.S. Where will it even be filmed? The Style Network is currently accepting applications for contestants, so the process still appears to be in the very early stages.