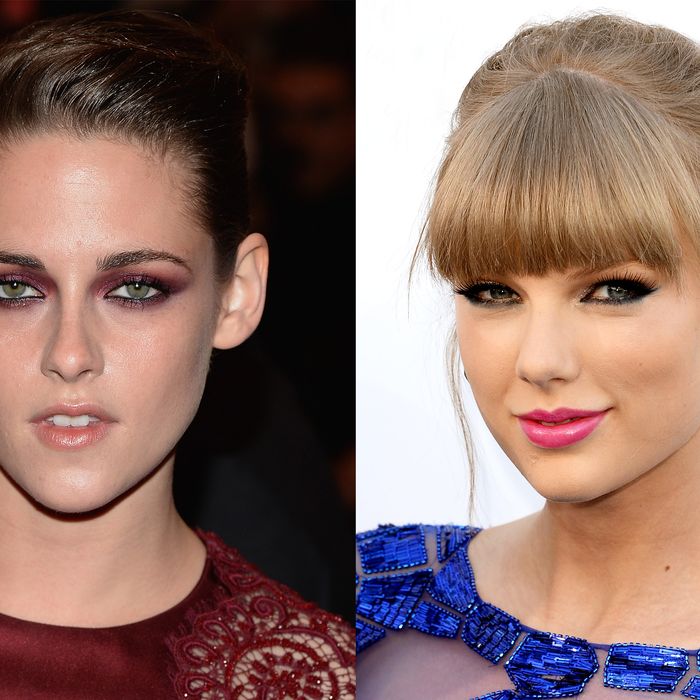 Photo: Dimitrios Kambouris/Getty Images; Jason Merritt/Getty Images
Taylor Swift's song factory (and publicity machine) runs on heartache, so we probably shouldn't be surprised that she's become the go-to consoler of celebrities in the midst of high-profile breakups. After Robert Pattinson packed up his stuff and his dogs in his red pickup truck and drove out of ex-girlfriend Kristen Stewart's gated community, Us reports Stewart drove directly to Taylor Swift's place and "spent all day" there.
Stewart might have gotten the idea from Selena Gomez. The day after she reportedly stormed out of dinner with Justin Bieber and locked him out of her driveway, Gomez was seen having dinner with Swift. She's like a toll booth on the road to freedom.