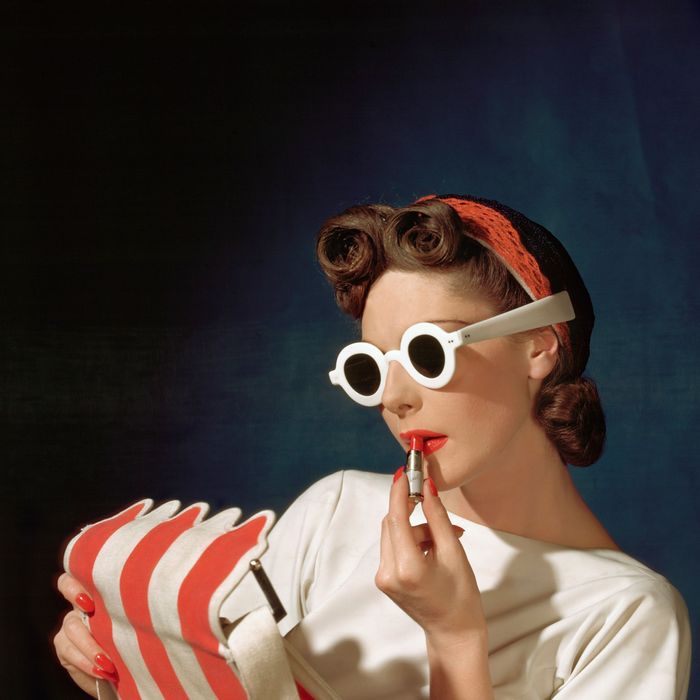 Photo: Horst Horst/Corbis
Recently, I tried my first super-expensive lipstick. Unfortunately for my bank account, I loved it. I'm not talking $34 Chanel or $35 YSL. I'm talking the Über-rarified world of lipsticks that cost as much as $50 and up.

Who knows why people are willing to pay more for things they can get for less. It's the magic combination of packaging, promise, and the actual products that draw us in. I know I'll never convince a die-hard Ruby Woo fan that she needs to spend a dime more than $15, and certainly you can get great affordable lipsticks. But before you dismiss this as a rich-girl pursuit, something to read about on GOOP or Vogue or whatnot, let's get one thing straight: I don't underestimate how much these suckers cost. But there are moments in life when you want to pull a heavy, shiny bullet from your clutch and swipe something luxe over your lips. Precisely for this reason, I obsessively tested which ones were worth paying for.
I first selected eight of the world's fanciest lipsticks: I tested for smoothness, the clicking sound of a magnetic closure, the torque of a twisting tube, the scent, the taste, and the quality of the pigment. While all of the lipsticks were superior to your average drugstore brand, some were exceptional. Others weren't quite worth going into debt for. See our results in the slideshow ahead.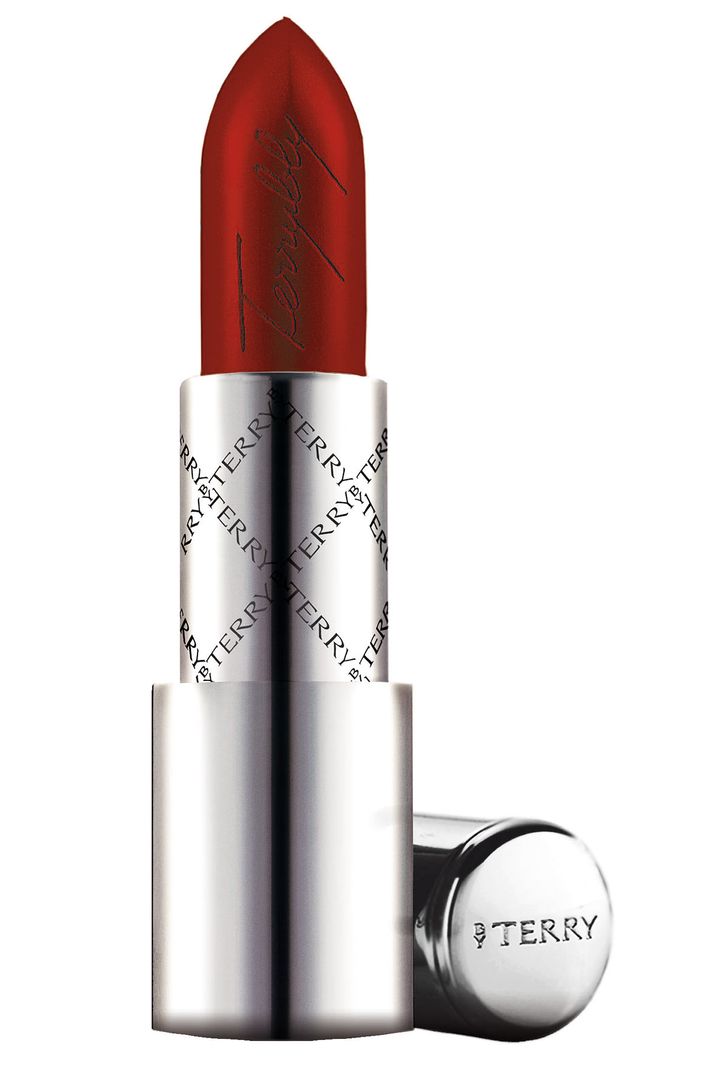 Not Recommended: By Terry Rouge Terrybly in Fanatic Red
I love the feel of the silver case, which measures slightly shorter than most other lipsticks and shuts with a satisfying magnetic thwack. But as much as I'd love to add this one to my arsenal (I use many other By Terry products), the matte formula is too saturated for my taste. As soon as I apply it, the weight of the pigment makes it so that I can't think about anything else.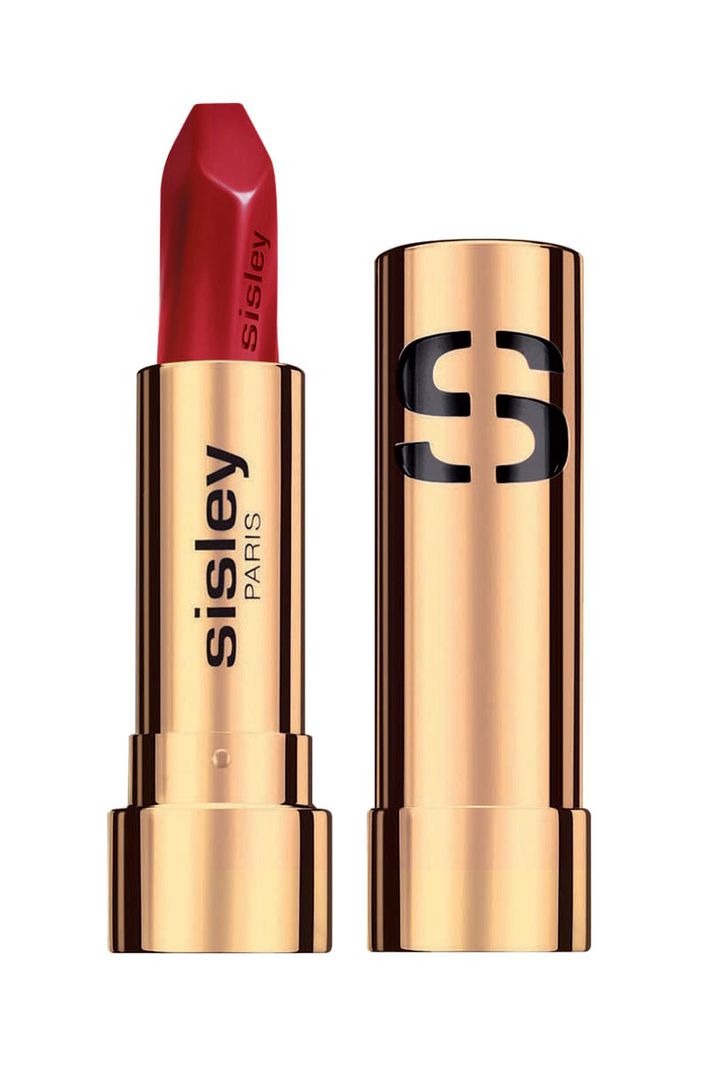 Recommended With Reservations: Sisley Hydrating Long-Lasting Lipstick in Passion
It seems someone is always singing the praises of Sisley lipsticks. The pigment lingers for hours, and the screwdriver-like tip makes for a precise application. But the intense, powdery smell was a turnoff. I'm also not a huge fan of the giant stenciled S on both sides of the case. It makes this otherwise-expensive-feeling product feel less special.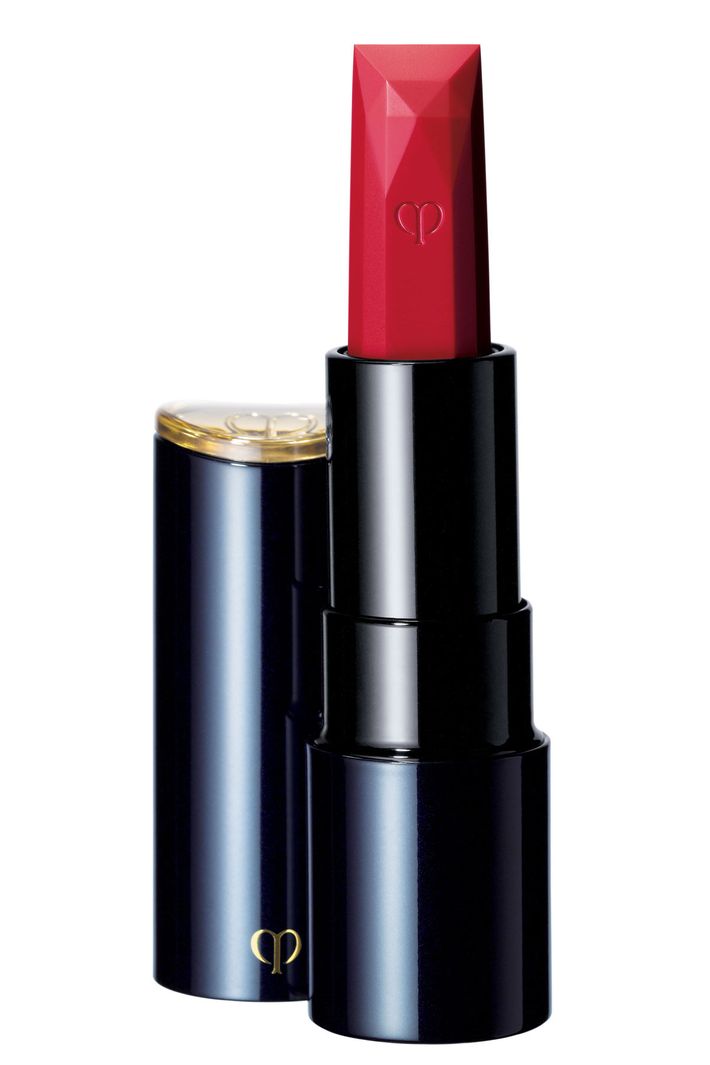 Recommended With Reservations: Clé de Peau Ultra Rich Lipstick in R2
When I first opened this sculptural black canister with its chic lucite detail on top, I gasped at the contrast of the jewel-like facets on the lipstick itself. But unfortunately I found the sharp tip made the application awkward; I had to turn it at weird angles to get the shape of my lips right. Also, after a few uses, the architectural shape wears off, and it just looks plain.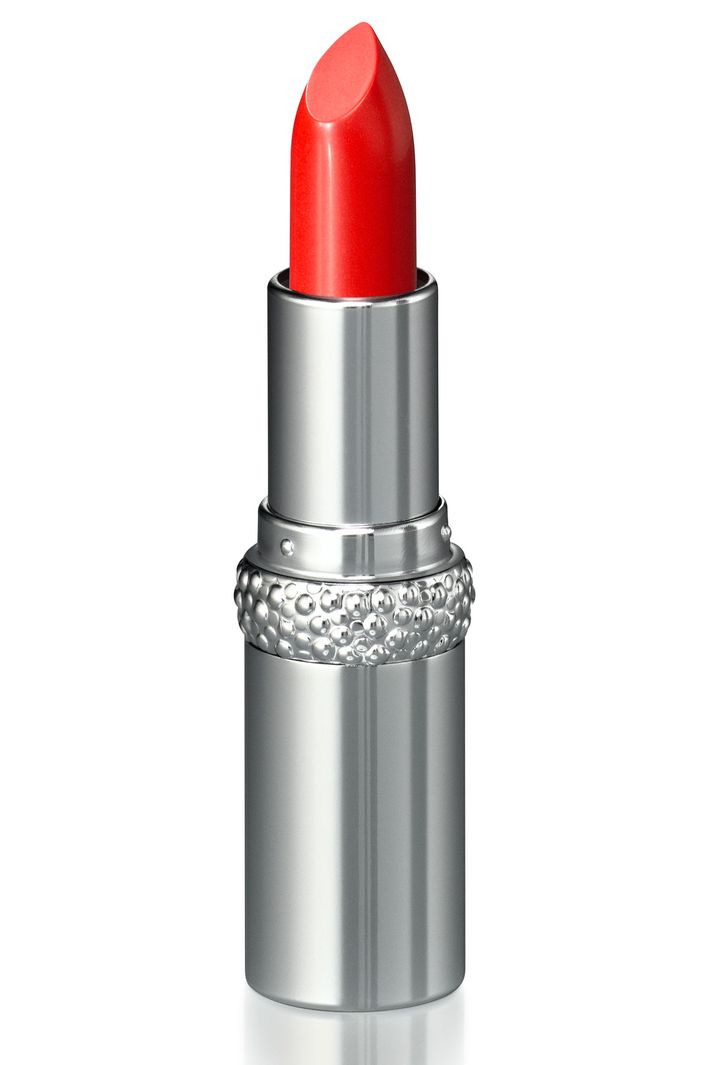 Recommended: La Prairie Cellular Luxe Lip Colour in Flamme
The heavy silver case with a pebbly middle band evokes something Kelly Wearstler would leave out on a side table — a shiny little objet you'd be proud to pull out of a clutch at a fancy wedding. There is absolutely nothing wrong with this sparkly, creamy formula, but the scent felt fusty — a little too ladies-who-lunch for my style.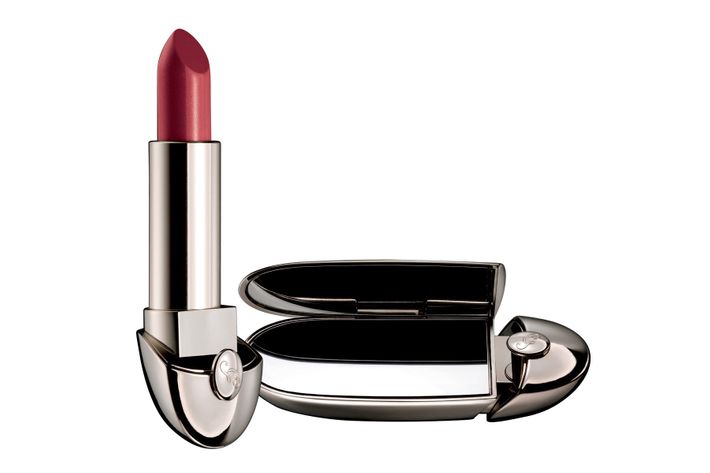 Recommended: Guerlain Rouge G de Guerlain Jewel Lipstick Compact in Grenade
The color is nice, with a pleasant fruity aftertaste, but the main attraction here is the nifty bullet case with a pop-up mirror. We've already mentioned how this looks like a sex toy (in a good way), but the case is actually clever and quite useful in fancy situations. It was the only item I took in my clutch for a night out. No compact needed.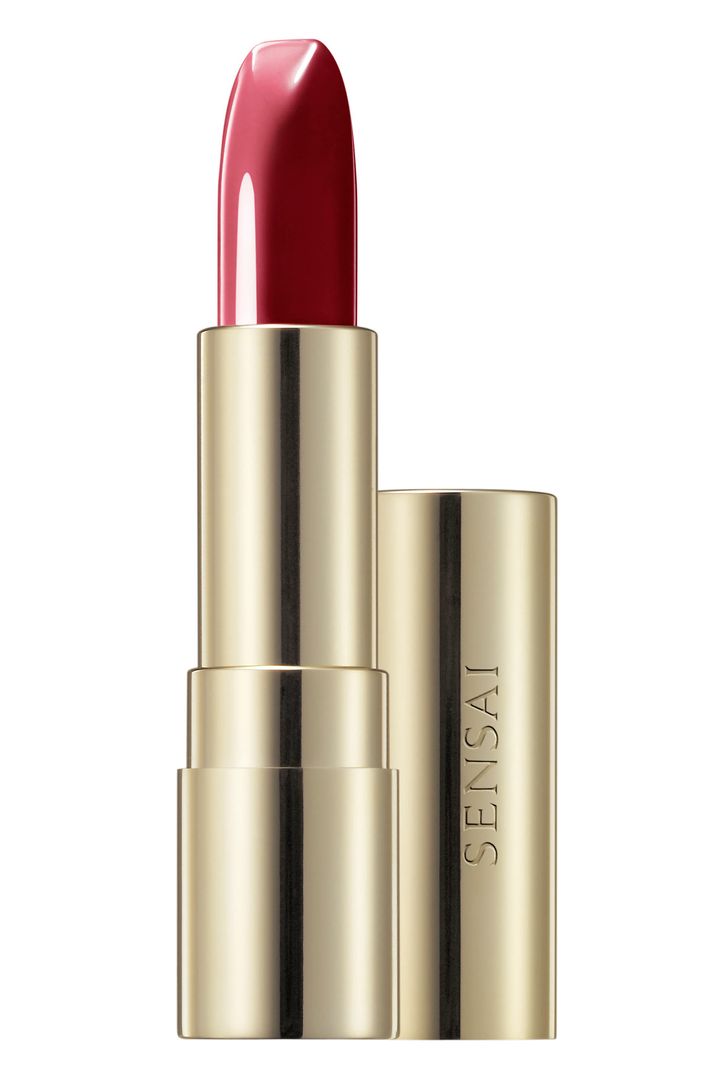 Recommended: Kanebo Sensai the Lipstick in Shirafuji
I appreciate the understated Champagne metal of Kanebo's tube and the utter lack of scent. The aerodynamic taper of the product is great if you're into putting on lipstick without looking in the mirror, because you could just purse your lips around the mini-monolith. The texture is so smooth and creamy, it's all I can do not to slide my lips back and forth across one another a hundred times. It feels so good I don't even want to blot.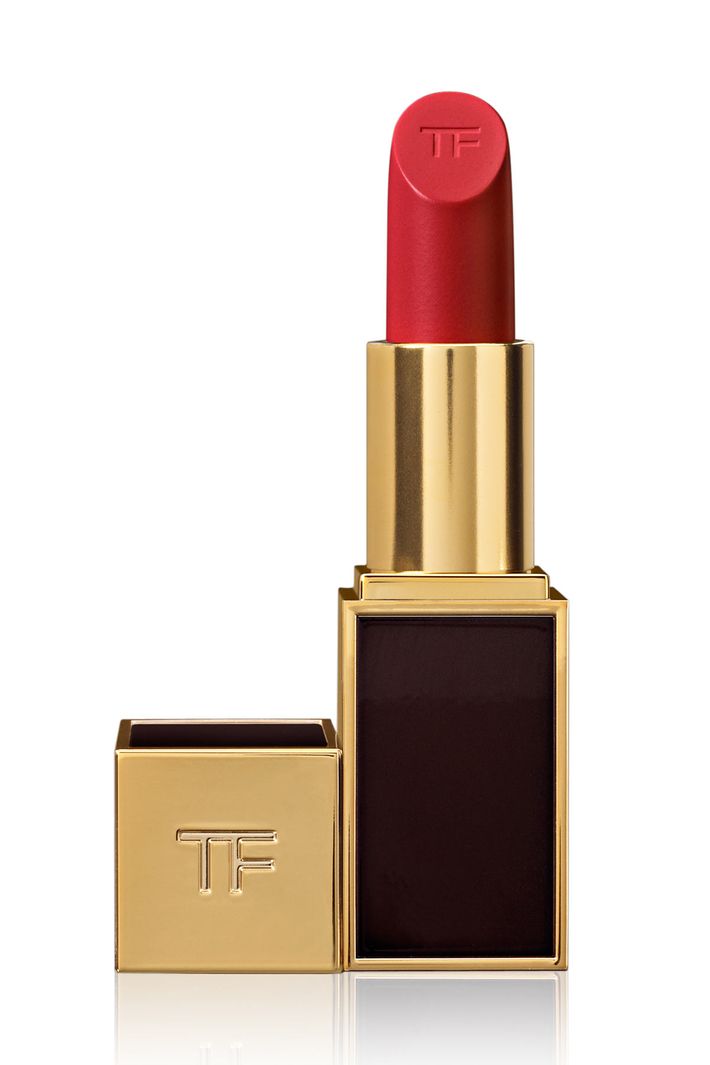 The Winner: Tom Ford Lip Color in Cherry Lush
Everything about this lipstick makes me happy, from the sharp black-and-gold canister to the rounded tip of the lipstick itself. The angle of the slice makes outlining the lips easy, and even magically turns my thin upper lip into a blooming rose. Applying the rich, creamy pigment evokes a fifties movie vixen, which seems intentional given how obsessed Ford is with vintage cinema and glamour girls of yore. I would find just about any reason to wear this, and I would try any color they make. If I sound in love with it, it's because I am.