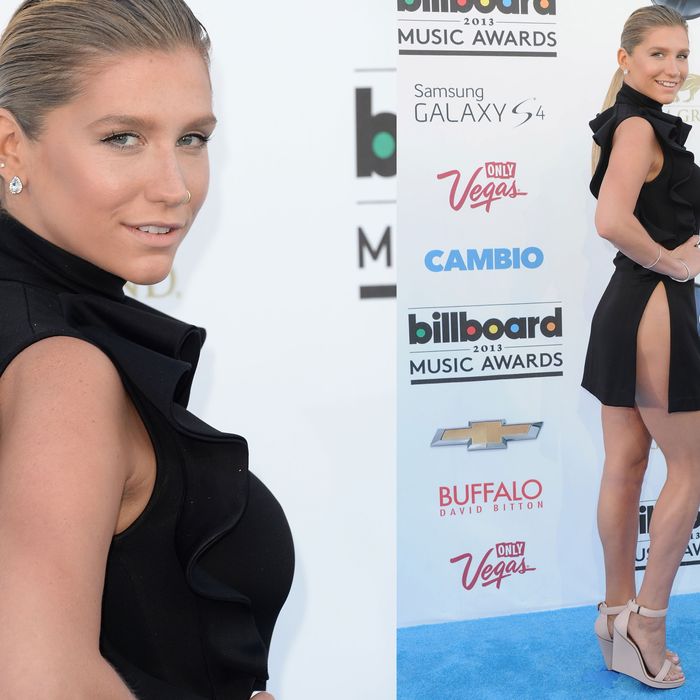 Photo: Jason Merritt/Getty ImagesJon Kopaloff/FilmMagic
The singer showed up to the Billboard Awards in an almost unrecognizable state. Her face was practically devoid of makeup, save for a layer of foundation, some bronzer, a swipe of mascara, and black eye liner. This is quite the opposite of her usual look, which often includes dark eye makeup, brazen lip color choices, and just your average set of eyebrow studs — even her nails were painted a muted peachy-nude. She looked cleaned up, grown-up, and so unlike herself. Or maybe she was just trying to draw attention to the peekaboo bare-nakednes of her side-butt.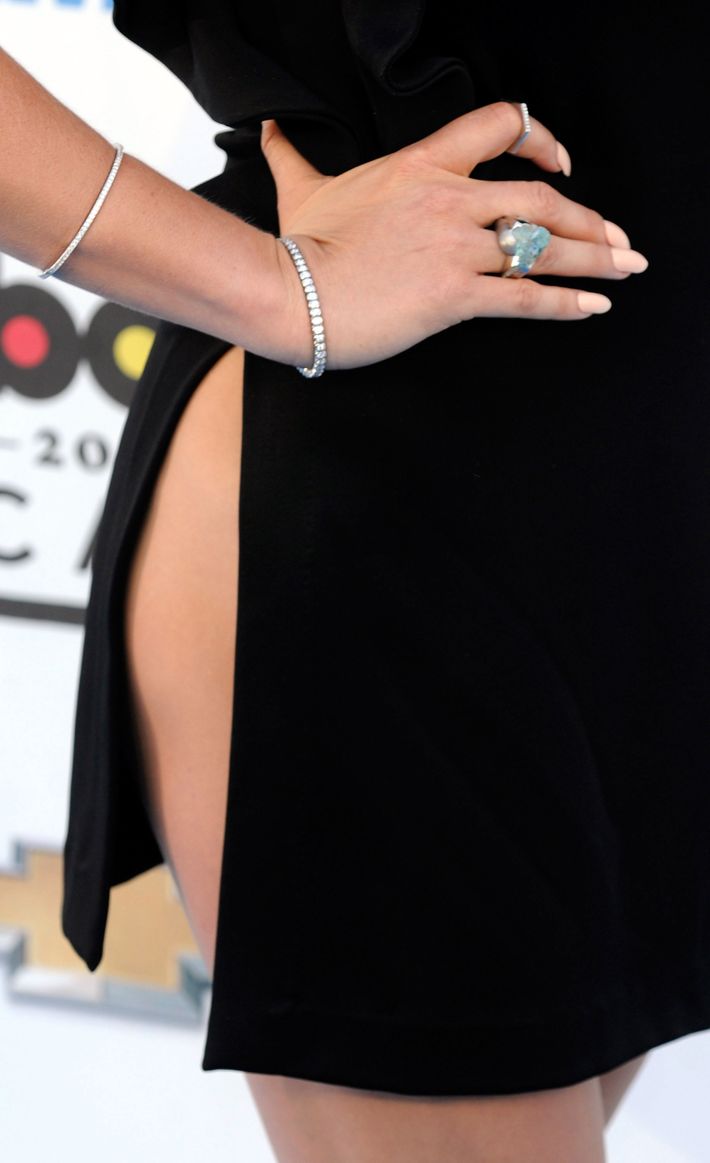 From the neck up, the girl looks virtually nunnish, with the high neckline and corporate ponytail hairdo. But then the eye starts to move down past her waistline and you quickly come face-to-face with what might be the first designer loin cloth you've ever seen — Givenchy, to be exact. From the front, the look seems quintessentially Sharon Stone. But from the side, it's a reminder that none of us do squats and lunges nearly enough.