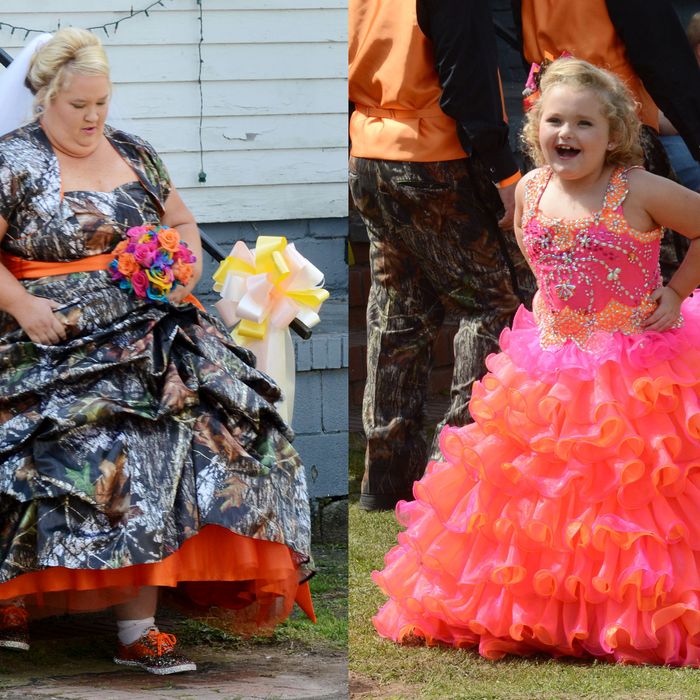 Photo: Jason Winslow / Splash News/Corbis
Here Comes Honey Boo Boo matriarch Mama June "exchanged vows" with longtime partner Sugar Bear yesterday in an intimate ceremony in the backyard of their Georgia home. (Nobody knows if they married or "just recommitted.") The bride wore a camouflage-print gown with orange tulle and a ruched skirt; her shoes were bedazzled sneakers; her bouquet was neon tie-dyed roses.
Flower girl Honey Boo "channeled Scarlett O'Hara" in an ornate fluorescent pink and orange gown studded with rhinestones and featuring more ruffles than the average supermarket snack aisle.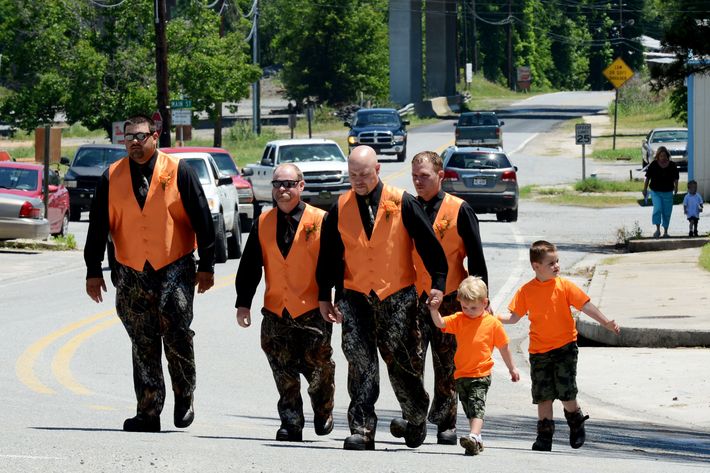 The groom and his attendants wore camouflage-print pants, shoes, and ties; their vests and boutonnieres were orange.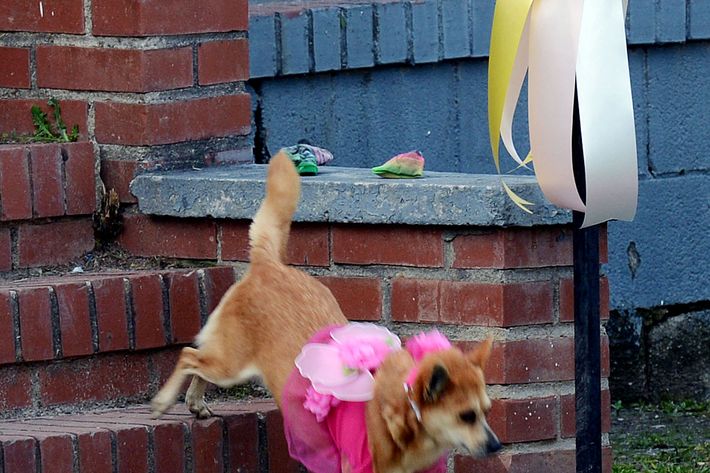 The dog wore pink.
In a post-wedding interview with People, Mama June described the supper party: "My sister baked the cake, and we spent most of the money on barbecue. We stayed true to our roots and made the focus on the family and my commitment to Sugar Bear. You can definitely plan an event on a budget."