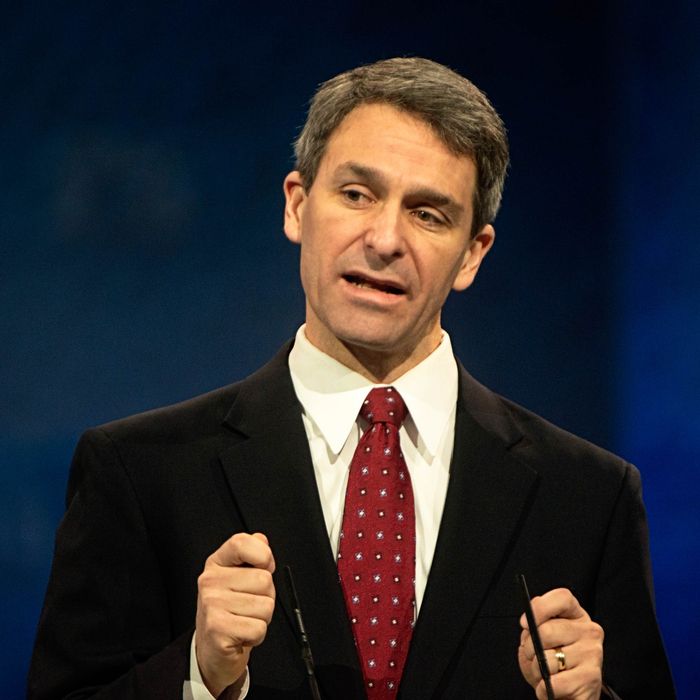 Photo: Marvin Joseph/The Washington Post via Getty Images
Republican nominees for the upcoming Virginia statewide elections appear committed to upholding the Commonwealth's tradition of invasive and unnecessary vaginal ultrasounds and arcane regulations designed to put abortion providers out of business. Mother Jones's Kate Sheppard has the rundown.
For attorney general, there's Senator Mark Obenshain, who once tried to pass a law that would have made women report their miscarriages to the police. (Obenshain later renounced the legislation as broader than he intended.) For lieutenant governor, there's Rev. E. W. Jackson, who said in a video last year that Planned Parenthood "has been far more lethal to black lives than the Ku Klux Klan ever was," and the Democratic Party and its black civil rights allies are its "partners in this genocide." Meanwhile, the current attorney general and gubernatorial nominee, Ken Cuccinelli, pictured, has compared abortion to slavery and tried to get the bare breast of the Roman goddess on the state's seal covered up.
Pro-life group Susan B. Anthony List has taken notice, according to the Washington Post. It will spend $1.5 million on Cuccinelli's campaign. "We have made Virginia a priority state for 2013," the group wrote in a business plan obtained by the Post. "We propose a massive investment there, seeking to make 2013 a template for wider victories in the mid-term elections in 2014."