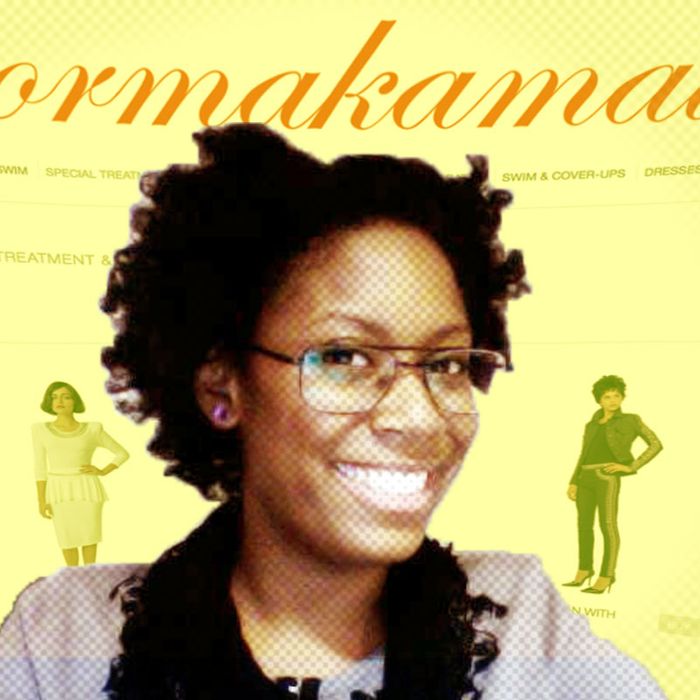 In April, 24-year-old Erica van Rabenswaay was fresh out of a job, and looking online for positions in the fashion industry. She found a post titled, "Have you worked as an unpaid intern?" Her response: "Yeah! And I'm sick of it!"
The post led her to attorney Maurice Pianko, who specializes in cases that involve the Fair Labor Standards Act. Last year, he founded Intern Justice, a website that provides legal information and services for unpaid employees. This week, he filed a lawsuit in federal court against New York-based designer Norma Kamali for hiring Erica in 2012 as an "apprentice," a three-month-long position with no pay and a vague promise that it would lead to a "real" job.
Pianko, who graduated from Fordham Law School in 2009, got interested in this type of law when he noticed job postings online for unpaid work. "So many descriptions sounded similar to a salaried position, except on the last line it said 'unpaid,'" he explained over the phone. "It was very upsetting to me, because we've gone through such a bad recession where people couldn't get jobs, and to see employers take advantage of new college graduates who are desperate to work seemed deeply wrong."
Pianko is also pursuing several other lawsuits similar to Erica's. Last year, he facilitated allegations against California-based designer Brian Lichtenberg on behalf of former intern Karissa Labriola. And unpaid labor isn't limited to the fashion industry: Pianko recently filed a class-action suit against the New York-based Portela Law Firm for violating state and federal labor regulations.
"It's a relatively new area of law, so we're looking to bring strong cases that a judge would find most egregious," said Pianko, noting that previous cases involving unpaid internships haven't always gone well — last year's much-publicized lawsuit against Hearst was recently denied class-action status, for example. "But it affects so many people — It's a social issue, it's a gender issue because 75 percent of unpaid interns are women, and it's a class issue because wealthier people are able to work without getting paid."
Norma Kamali has no comment on the lawsuit, but we spoke with van Rabenswaay this week about her experience.
As told to Charlotte Cowles:
I was applying for jobs in late 2012, and I recognized Norma Kamali's name in an online posting, so I applied. I didn't study fashion in college, but I did an internship before my senior year at Coogi Menswear, which is owned by Fubu. I graduated from Penn State in 2011 with a major in Integrative arts; I focused on graphic design, 3-D illustration, and photography.
The title for the position at Norma Kamali was "apprentice." They told me I would work for three months, unpaid, and at the end of that time I could be hired for a salaried position. The person who interviewed me said that she had been through the same process, and so had many other people. She had been working there for about a year. So it seemed like I would have the same result if I took that path.
When they asked if I would be able to work for three months without pay, I said that I would need them to buy me a MetroCard at least, because otherwise I would literally be spending money to work for them. They said that they had never done that before, but they would do it for me. At that time, I was living at home. I'm from New York, and my family lives in the Bronx, near Yankee Stadium.
They made it seem like they were interviewing a lot of people for the apprentice position, but I could tell from the interview that they felt I could do the things they needed me to do. It also seemed like I could learn from them and they could learn from me, too — like I would be an asset to them. I got the job, and my start date was December 17.
While I worked there, I did photography for their website and their lookbooks, as well as photo retouching and editing. I did some graphics for their e-mail blasts, and I taught other people on the graphics team how to use their cameras because they hadn't been using them properly. I also designed clothing labels for them.
At the end of the three months, in March, they told me they wanted to hire me, and they gave me all the paperwork. That was a pretty slow process — it took about a week for them to figure out my title, which was graphic designer, and my salary, which was $45K.
I was well-qualified to work there. My previous job experience included doing banners and promotional materials for the Afro-Punk Festival in Brooklyn, designing packaging materials and store displays for a toy company, and designing web ads and other online materials for a graphic design firm.
On Friday, April 12, about a month after I was officially hired, they fired me. One of the designers told me that they needed somebody with more experience. That was believable at the time, because another designer had quit, and they were having issues finding someone to replace her. So it was my impression that they wanted to combine the two positions and find someone with more qualifications.
Then, about a week later, I saw that they were advertising online for the exact same apprentice position that I had applied for back in December. The same wording, everything. So it seems like what they do is have people come on for the three unpaid months, and then let them go.
I've actually never heard of any other interns who sued their employer. I wasn't familiar with the Hearst case at all.
When I was looking for new jobs online, I saw a post for Intern Justice, so I contacted [Pianko]. I know so many people who have taken unpaid internships, even though they're more than qualified to be paid for their work. We're treated like it's a privilege to work for free, that we should be lucky to even get the opportunity. But when I worked for Norma, I gave more than they gave to me. And that's why I responded to the post.
About a month ago I started working at a PR agency, and I'm really happy here. Everyone is really positive. I've told them about my experience at Norma, and they were really supportive. People here are really happy to work, and happy to work together.