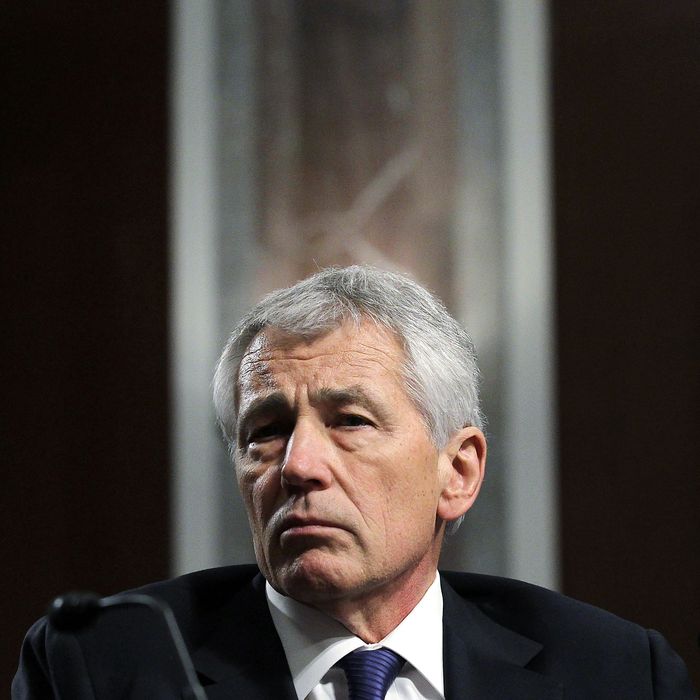 Photo: Alex Wong/Getty Images
The military can't retrain its sexual assault prevention staff fast enough. After three officers (two Army, one Air Force) were relieved of their duties pertaining to sexual assault prevention in the wake of their own sexual assault or harassment charges this month, reports of sexual misconduct continue to roll out.
Today Army officials announced that Sgt. First Class Michael McClendon, who is on staff at West Point, will face charges for allegedly videotaping female cadets without their consent while they were in the shower. The charges were filed May 14. Yesterday, the Army suspended Brig. Gen. Bryan Roberts over allegations of assault and adultery (punishable under military code). According to USA Today, it is not a case of sexual assault or harassment among soldiers.
Following a grilling by Congress on the military's sexual assault epidemic and a sharp rebuke by President Obama, Defense Secretary Chuck Hagel signed an order on Friday requiring the military to perform a "review of credentials and qualifications of current-serving recruiters, sexual assault response coordinators and victim advocates," including "refresher training" the programs' 25,000 personnel, according to the New York Times. Hopefully someone somewhere is writing a chapter on shower etiquette.