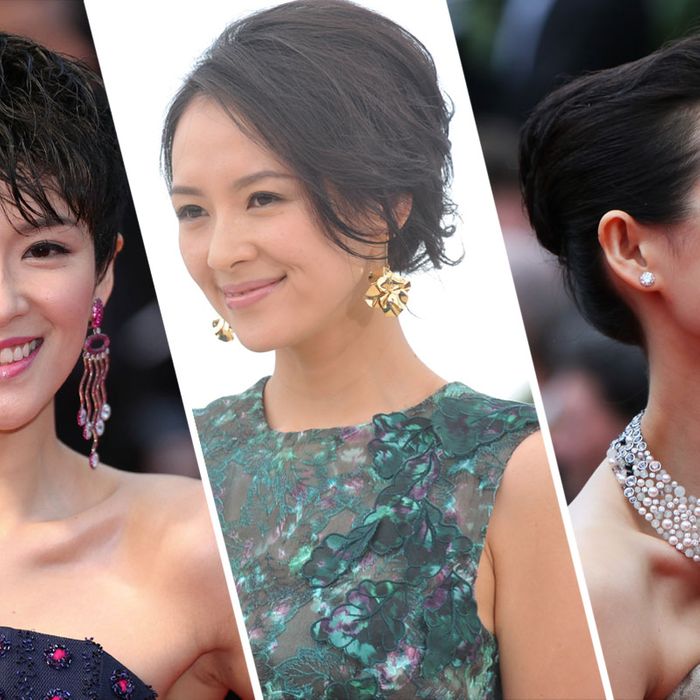 Photo: Splash News, Corbis, Corbis
Actress Zhang Ziyi is one of the jurors for this year's Cannes Film Festival. Knowing that the event is filled with one red-carpet event after the other, she probably came prepared with an extensive wardrobe. But what's really impressive are all of the accoutrements her hairstylist had to bring in order to seemingly change-up the star's 'do for almost every appearance in France. It's only been three days and so far she's worn her hair in a stylized pixie, a pulled-back chignon, and a sleek updo. Let's take a look at how one short haircut may look deceivingly like it grew out long overnight.
Appearance No. 1: May 15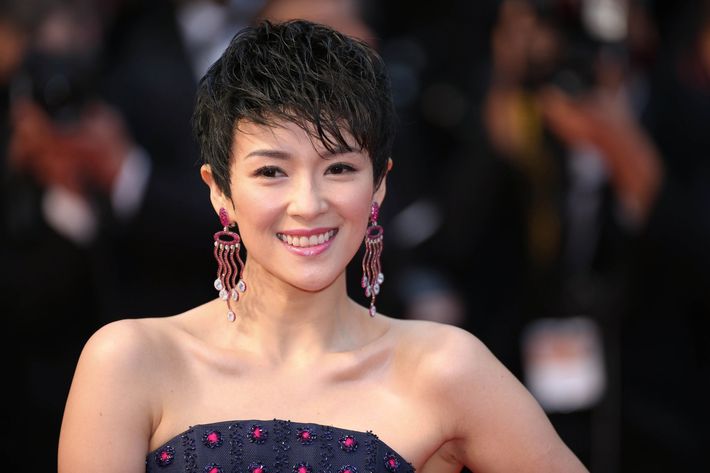 This is her current haircut: the pixie. One of two things could be happening here. She's either due in for a trim (the temple area and forelock are a bit too long) or she's in the midst of growing out her hair. Either way, she clearly has a very cropped cut.
Appearance No. 2: May 16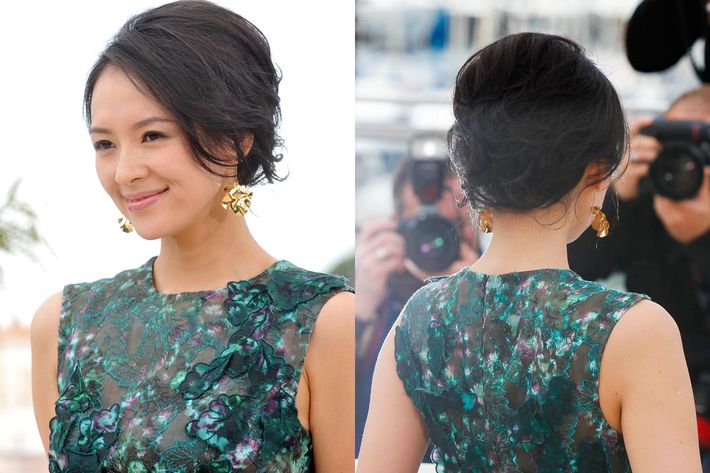 There's a more defined part with this look, which the hairstylist probably did to create those loose, face-framing tendrils. The rest of the hair, specifically around the crown, appears to have been blown-out and puffed up to possibly hide a clip-in hairpiece. Similar to this version by Daisy Fuentes's extensive hairpiece collection with LuxHair, it's essentially a barrette with a mini-cascade of hair tumbling off it. Presto: Instant updo!
Appearance No. 3: May 16 (evening)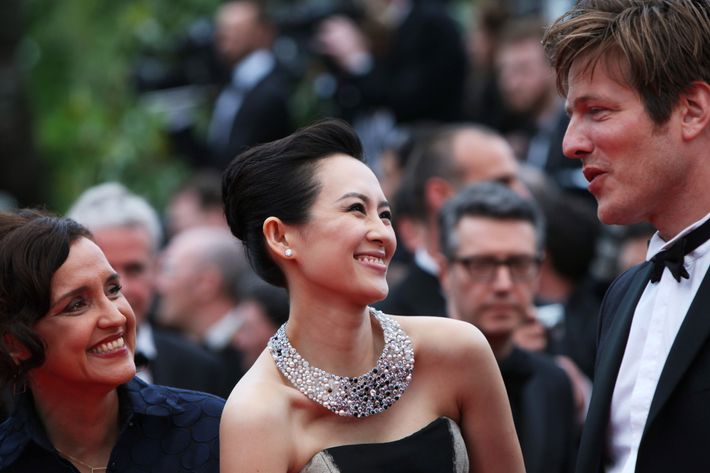 This is the work of a Bumpit or one of these hair doughnuts often used during Fashion Week, on editorial sets, or by Dallas women to create mega-volume at the crown. The rest of her pixie appears to have been combed back and carefully hairsprayed or moussed up to create this aerodynamic shape.
Brava, you mystery hairstylist. We can't wait to see what other tricks you have up your sleeve.