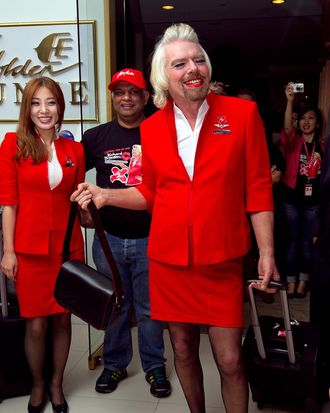 Photo: Tony Ashby/AFP/Getty Images
Yesterday, the British billionaire behind the Virgin Atlantic empire was caught at the Perth airport in serious "stewardess" drag — and it wasn't even for his own airline. According to CNN International, Sir Branson lost a bet to AirAsia's group chief Tony Fernandes over whose Formula One racing team would beat the other at the Abu Dhabi race during their debut 2010 season. As a happy loser, he smeared his lips with a bright red lipstick, pulled on some fishnet tights, and headed onboard to a flight en route to Kualu Lumpur only to then merrily spill a tray full of drinks all over Fernandes. Unfortunately, he didn't even get to wear his airline's forthcoming Vivienne Westwood duds.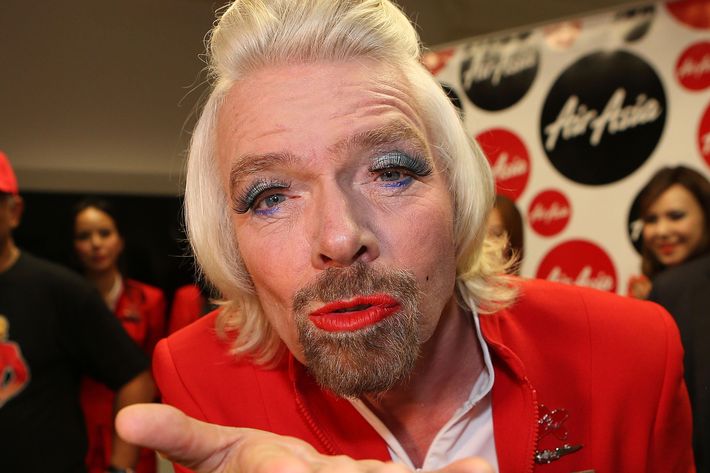 The new Madame Branson wore her blond tresses in a pompadour-pouf à la Snooki, with metallic blue shadow and a darker cobalt liner to accent her waterline (and match the color of her eyes). She even grew a beauty mark overnight on her left cheek. Her false eyelashes flopped dangerously in the wind. And she even tried to give the winning Fernandes sloppy smooches multiple times that night.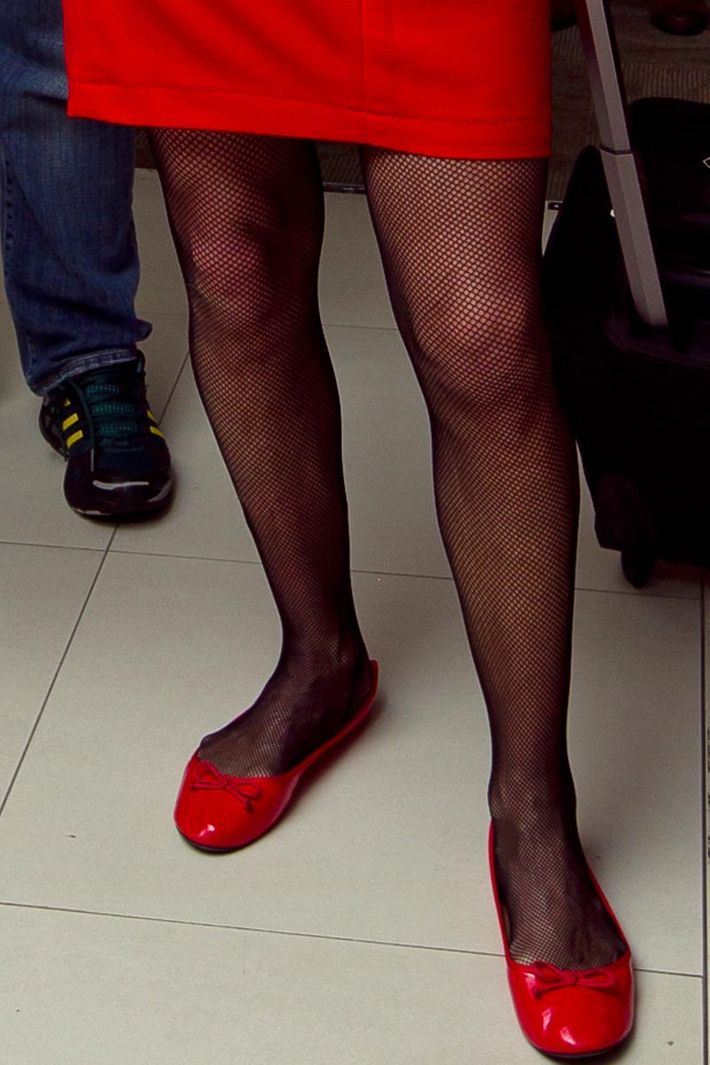 In terms of legwear, she hitched on a pair of fishnet tights. But one glaring fail on Stewardess Branson's part: She didn't go for heels, unlike our own Jerry Saltz.