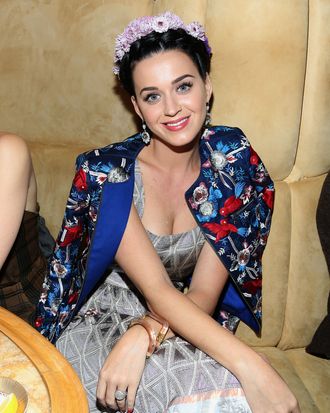 Photo: Rob Kim/Getty Images
Last night, Katy Perry arrived at the pre–Met Ball special screening of The Great Gatsby at the MoMA wearing an Alice + Olivia floral jacket and Suno's silvery-gray crop top and matching skirt set. She accessorized the look with a cotton-candy-pink Chanel bag, delicate dangly earrings, and one major braided crown. It's been quite some time since we've seen the usually spunkily tressed singer doing something quirky with her hair — there have been plenty of glamour waves and updos of late — so let's take a closer look at this woven wonder.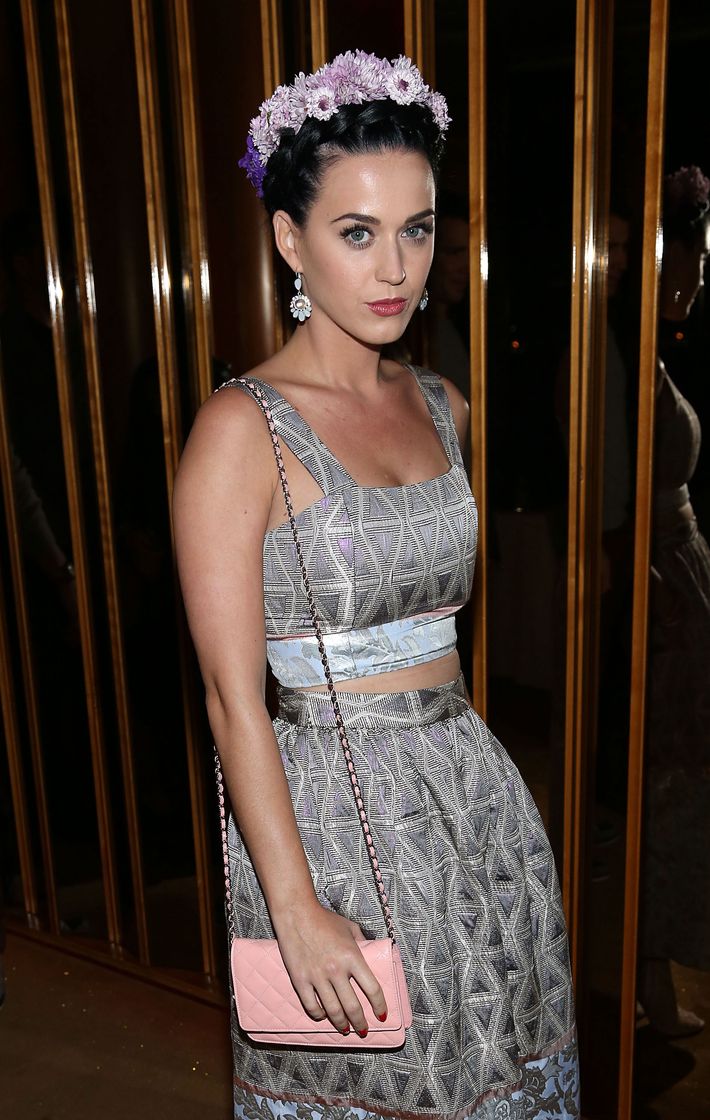 Unlike her last recorded braided do, which was accented with gold ribbon at the People's Choice Awards, this set is located closer to the front of her hairline. This prevents the overall look from appearing too milkmaid. It's more regal.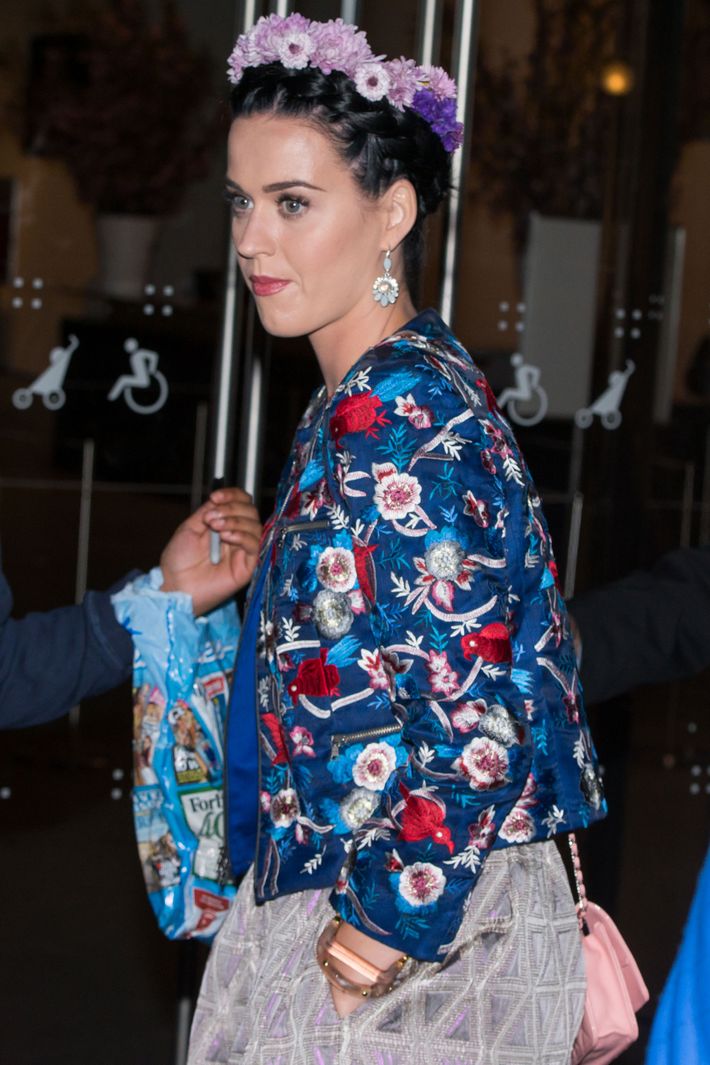 What really sets this apart from other braid concepts is that Perry has chosen to adorn hers with a boatload of flowers. Now, if there were a few blooms stuffed into various sections of the weave, there's a chance that it would look too delicate, too hippy-ish. Plus, this is Katy Perry, she of light-up Met dresses and gilded perfume sceptors. She knows no restraint.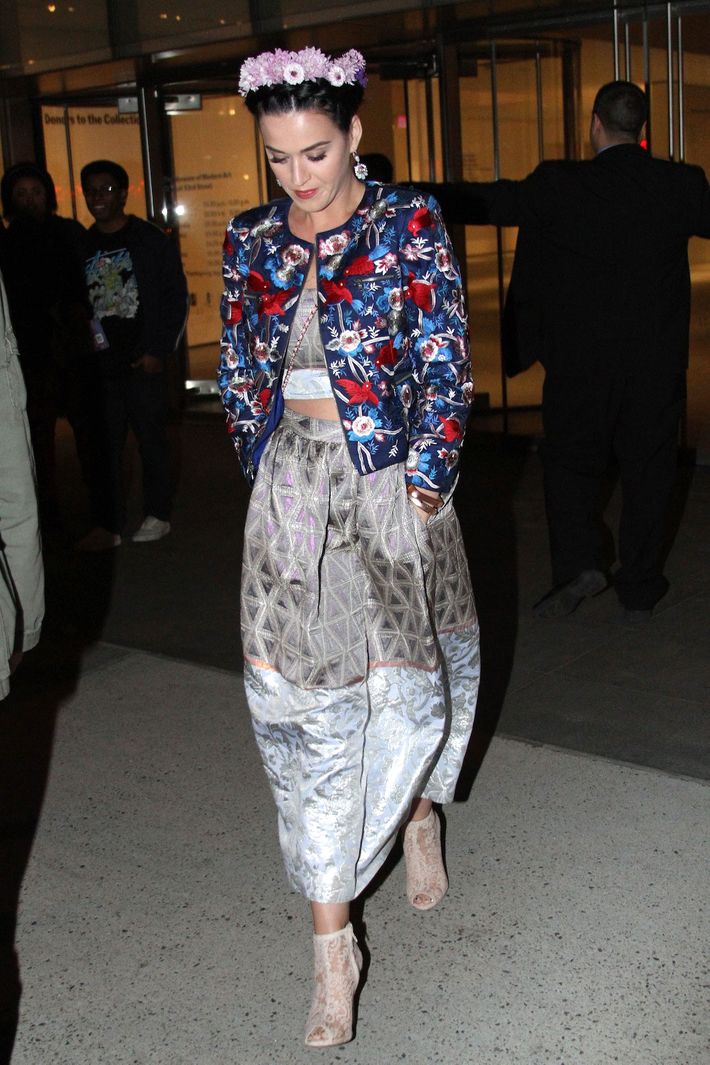 We assume that Perry and her hairstylist decided on this look at the last minute. Otherwise, a week of neck-muscle-toning exercises wouldn't have hurt this heavy-headed look.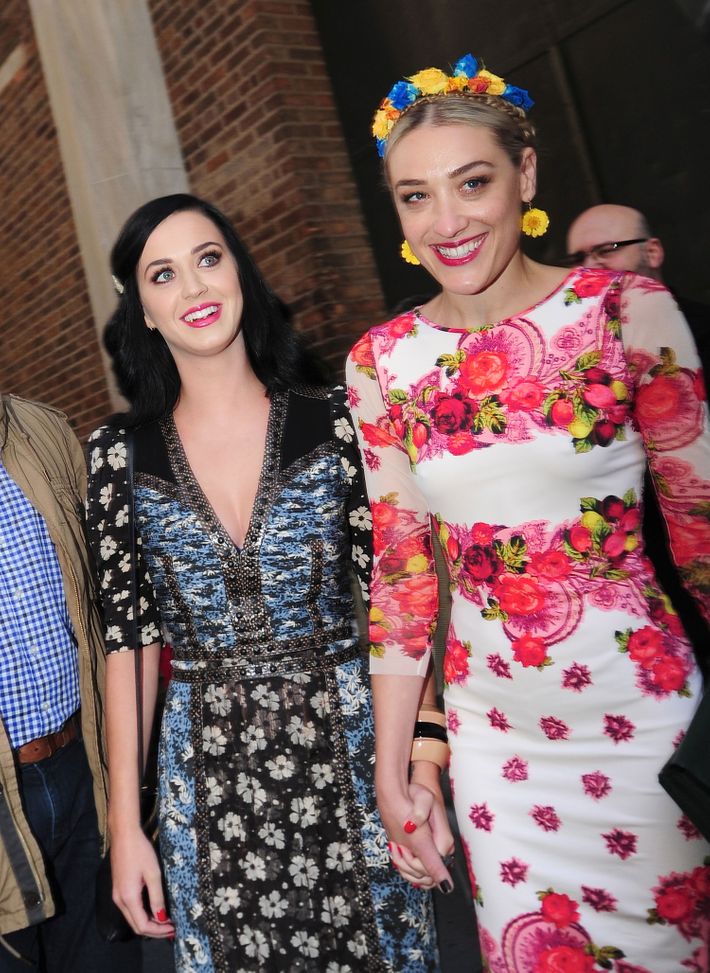 Now here is proof of where she probably got this whole hair-as-braid-crown-with-flower-halo look: her pal Mia Moretti. Best friends do everything together, right?