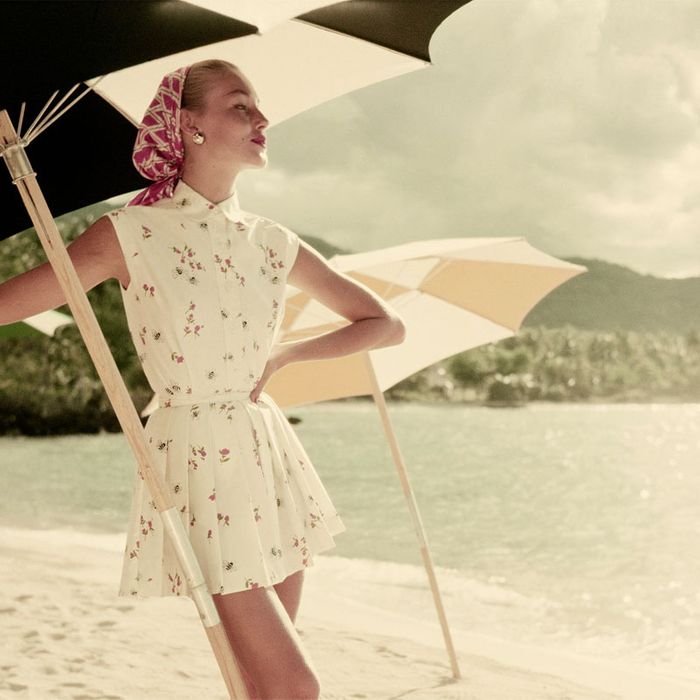 Photo: Cond? Nast Archive/Corbis
Welcome to sunscreen week at the Cut, where we provide you products reviews, tips, and news you'll need for better sun safety. But first, here's this: Protecting your skin from harmful UVA/UVB rays is the best beauty tip. Ever.
Creams are the most common SPF vehicle, of course. But within the last few years, delivery systems for sun protection have gone beyond the scope of squirting goop from a squeezable tube. We've now got easy-to-use spray formulas that are great for people who hate rubbing stuff in. Less commonly, there are lightweight serums and primers, which layer nicely under makeup, and zinc oxide powders to delicately dust your face. Now we've even got body oils that won't help fry you out.
While the FDA is still evaluating the effectiveness of these gimmicky products, there's no doubt they'll work, as long as you don't miss any spots and remember to reaaply every few hours. Click through to check out some new options for better sun protection this summer — and beyond.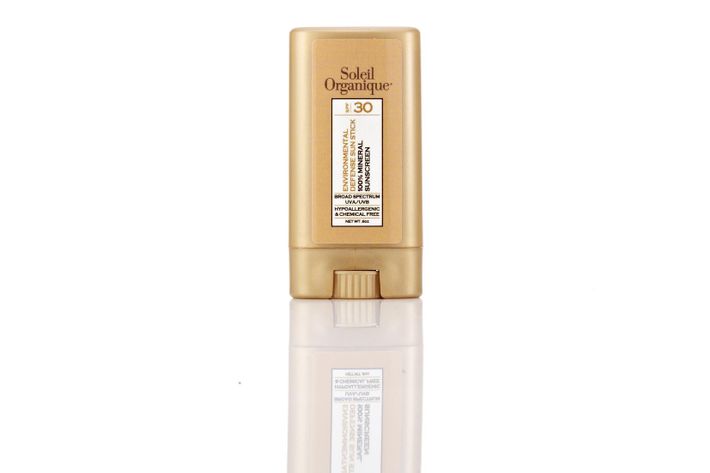 The posh sunscreen stick.
This balm's mineral formula dissolves into skin without leaving behind a telltale sunscreen streak. Plus, the packaging is tiny enough to keep in your bag for your next impromptu lunch en plein air.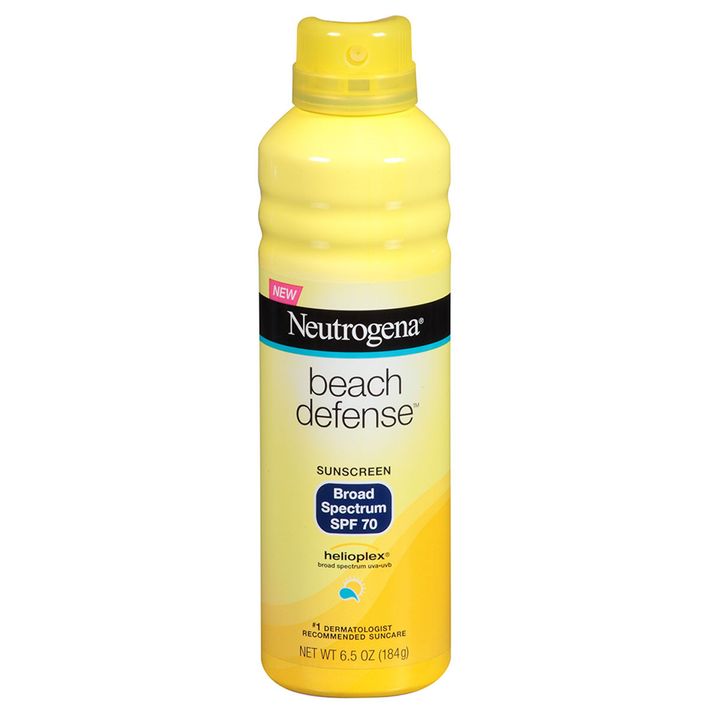 The affordable, drugstore-brand spray.
This hefty bottle includes an ounce and a half more than its other spray bottle friends, so there's no excuse not to apply over and over again.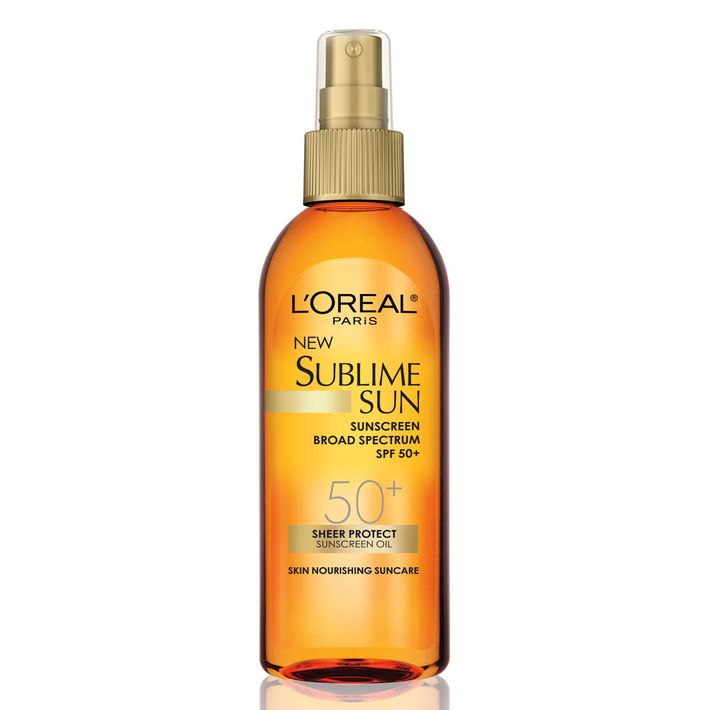 The body oil.
Body oils used to be a recipe for tan, thoroughly cooked skin. This one provides a considerable amount of sunscreen protection that absorbs clear and won't leave behind a greasy residue.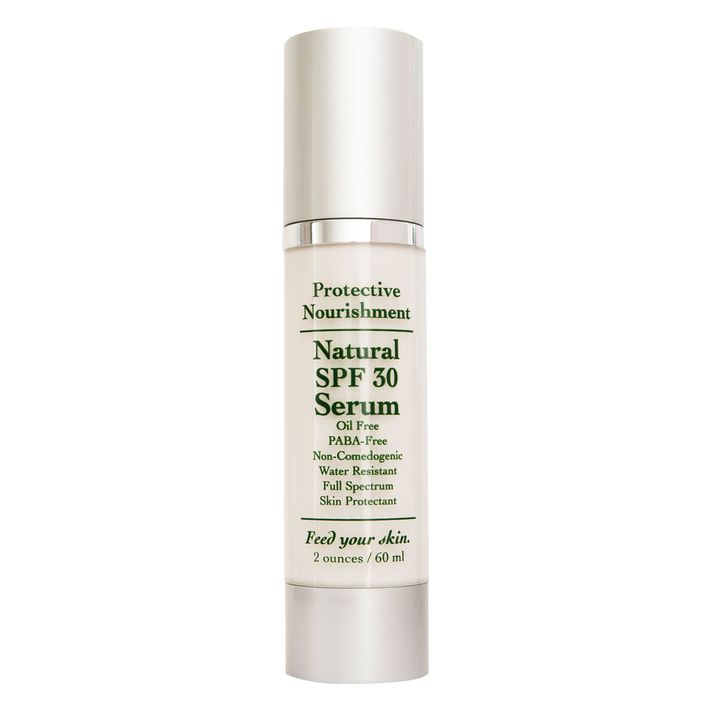 The lightweight serum.
If you use a serum, then you're aware of the product's unique gel/lotion texture. Here's one way to add SPF into your daily skin-care routine if you're not into heavier SPF creams.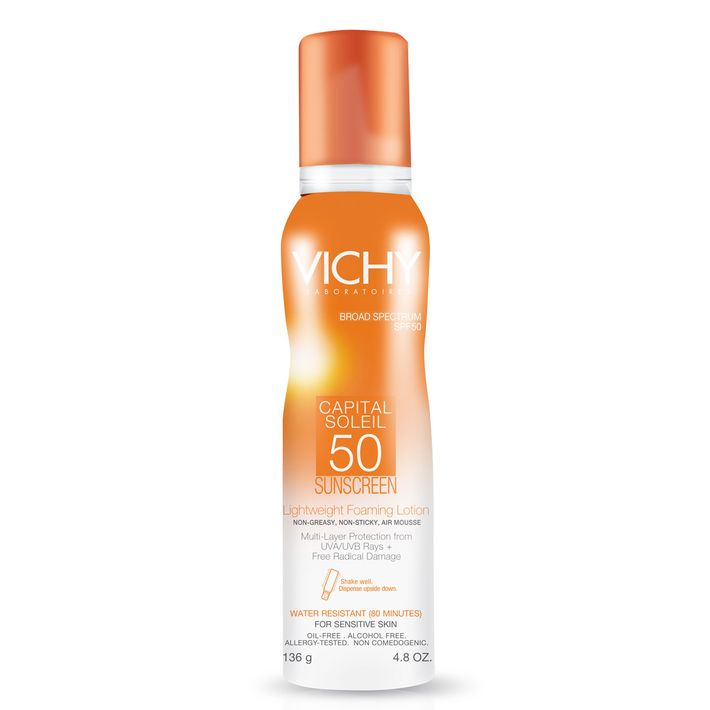 The airy mousse.
Shake. Point nozzle downward. Squirt. It looks and feels just like a hair mousse and goes onto skin in a non-greasy, quick absorbing manner.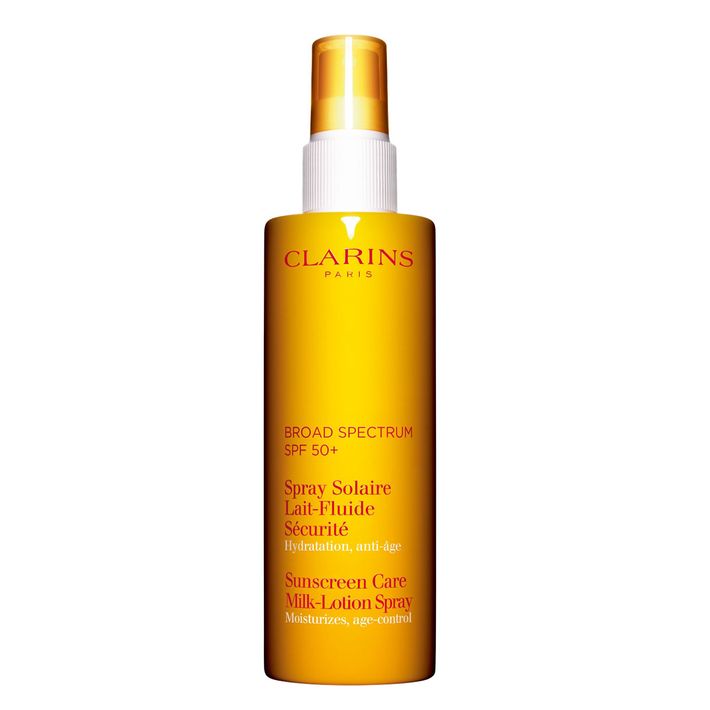 The pricier, department store spray.
For a pump-spray, this formula's consistency is more substantial and not as liquidy as others. It also has a pretty and floral scent, though no 360-degree spray capabilities.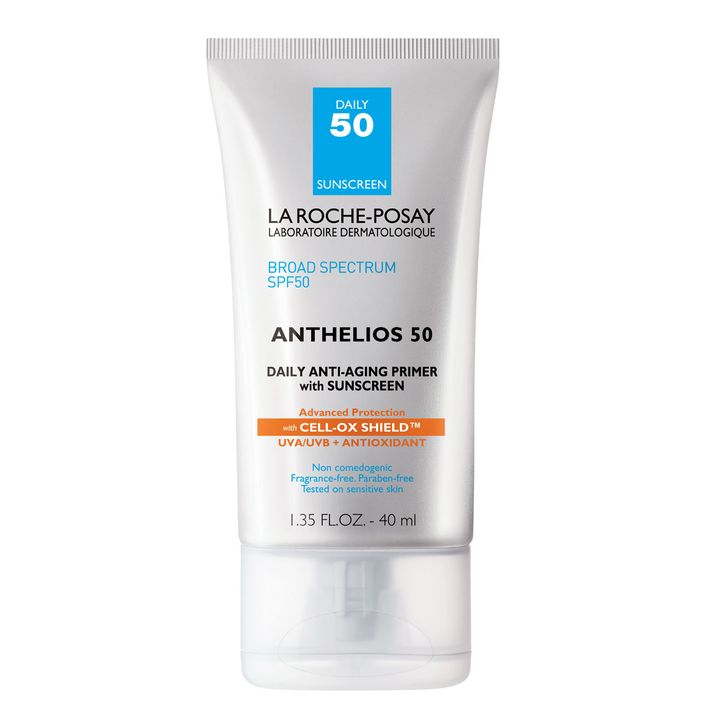 The all-in-one primer.
Take your smoothest primer, add a dollop of skin-protecting SPF, plus wrinkle fighting antioxidants, and you have no reason not to layer on sun protection underneath your makeup. No pilling or streaking here.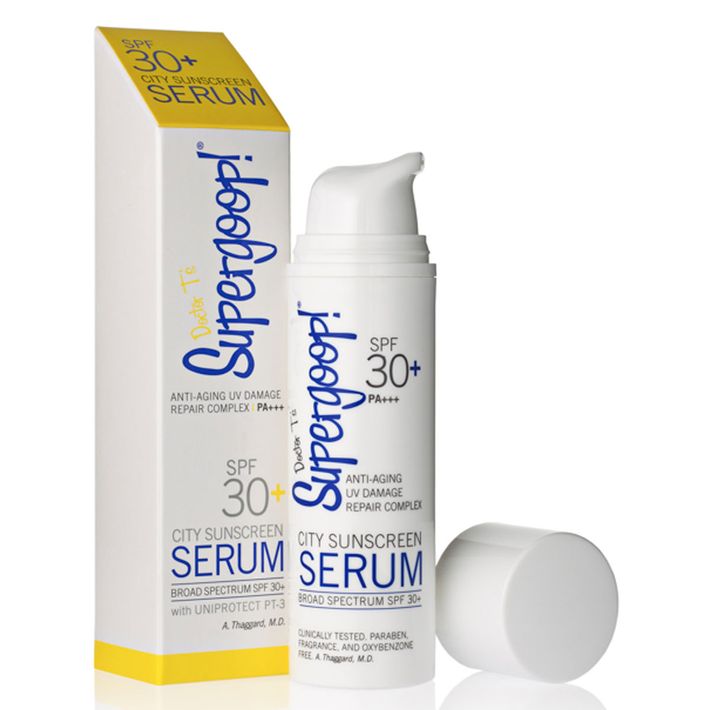 The urban serum.
This lightweight formula will also help eradicate any preexisting sun damage through antioxidants and a proprietary Swiss skin-care complex.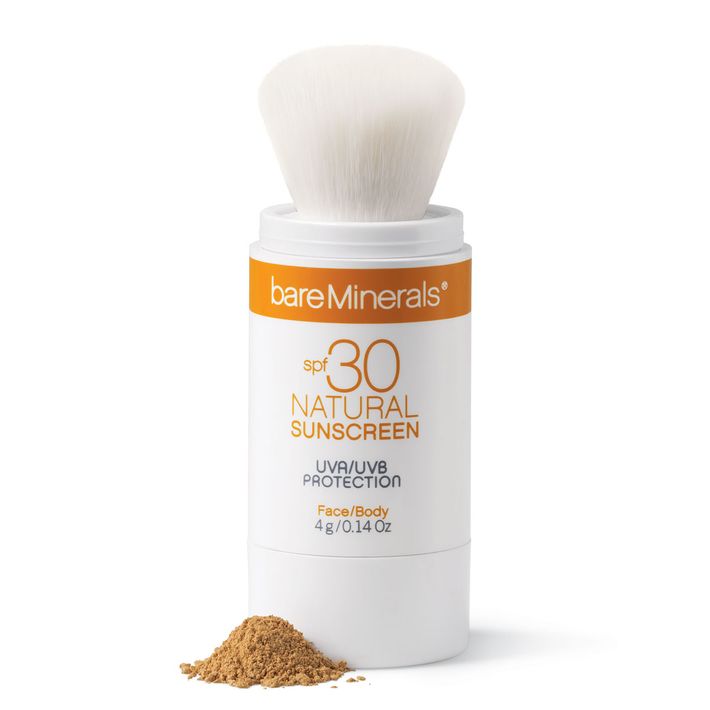 The makeup powder.
So you like mineral protection but you don't like the creamy white film? This is one way to get some of that on your face with a helpful tint. One note: It might not provide enough protection on its own, so be sure to layer it over a serum, at least.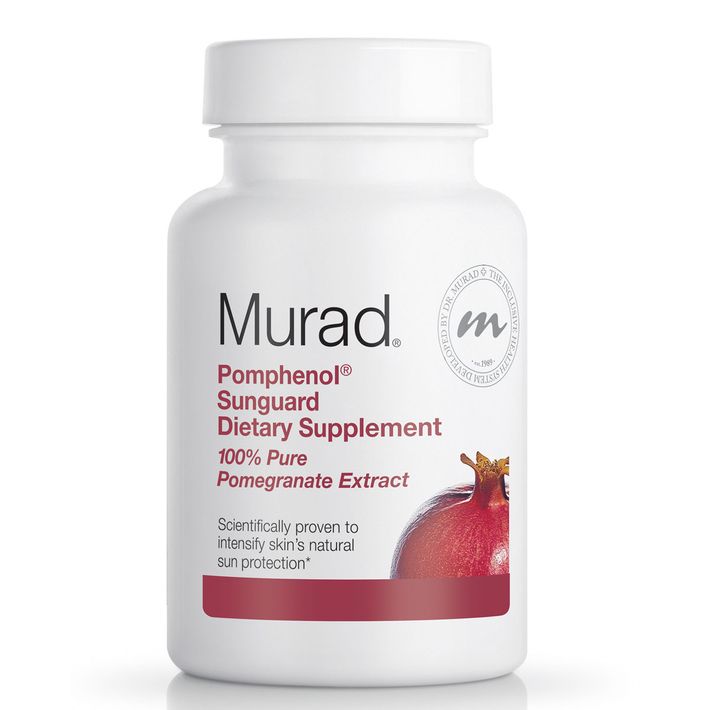 The ingestable.
This vitamin is meant to be used in conjunction with daily external sunscreen use. Taken regularly, it'll use the power of pure pomegranate extract to help fortify your body's ability to fight off free radicals and eventual sun damage. But remember that it's not an OTC drug, like Tylenol, that'll relieve sun burn pain.