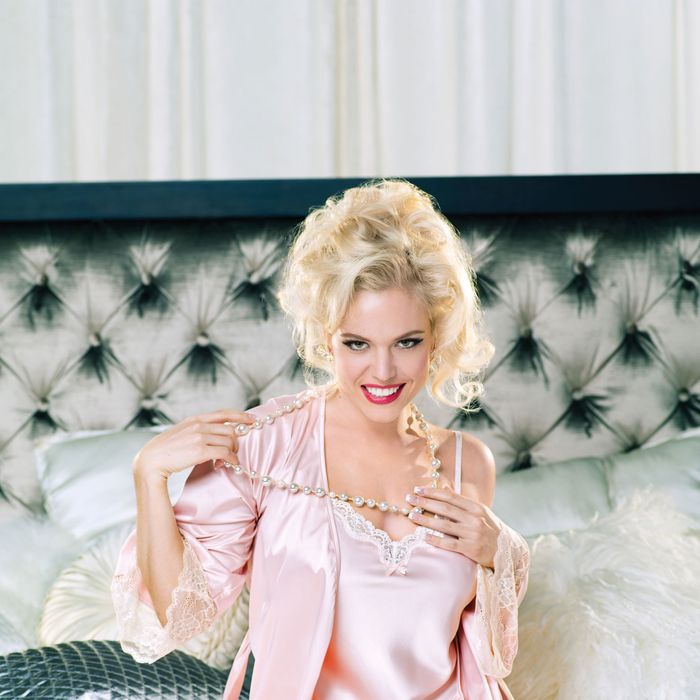 Biopics about hot messes and ripped-from-the-tabloid-drama-queens are the Lifetime Network's safe space; last week's totally disturbing Jodi Arias: Dirty Little Secret is a prime example. Next up, fallen model Anna Nicole Smith gets the original movie treatment.
Smith, born Vicky Lynn Hogan, clawed her way out of a Texas strip club to become a Guess model and a Playmate of the Year — paving the way for both Paris Hilton and even Kate Upton. Unlike the latter, Smith never garnered as much attention as a bombshell as she did as a reality-show train wreck: You may recall that after her two-year marriage to an 89-year-old millionaire, J. Marshall Howard, and long, slow, public meltdown, she became a bizzaro cultural icon, with a reality show on E! that mostly showed her high, requesting pickles, until her death in 2007. For Sunday's event, Lifetime went full camp for Anna Nicole, which stars Agnes Bruckner (of The Bold and the Beautiful, natch) as the nineties model. As Salon's Willa Paskin points out, the movie is light on psychological analysis, but it's still worth tuning in for a spectacle befitting the girl who wanted to be buried as "balls to the wall party girl Anna Nicole Smith."
1. This masterful trailer. A montage of stripper poles, elevator sex, drugs, Champagne, and a traumatized child all set to a gloomy, eerie cover of the Fame theme song.
2. The unexpectedly major acting and directing credits: The film was directed by Mary Harron (who directed American Psycho); Academy Award winner Martin Landau stars as the octogenarian millionaire husband, J. Marshall Howard; Virgina Madsen  — of 2004's Sideways — takes a turn in a bad wig as Anna Nicole Smith's mother. Will this be the first Emmy-worthy Lifetime movie?
3. And, if those actors fail to impress you, just think of the promised reenactment of the notorious 2006 clown video: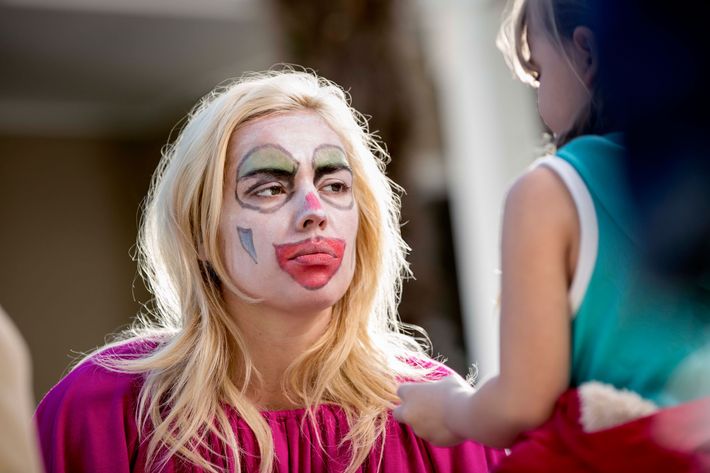 Sources