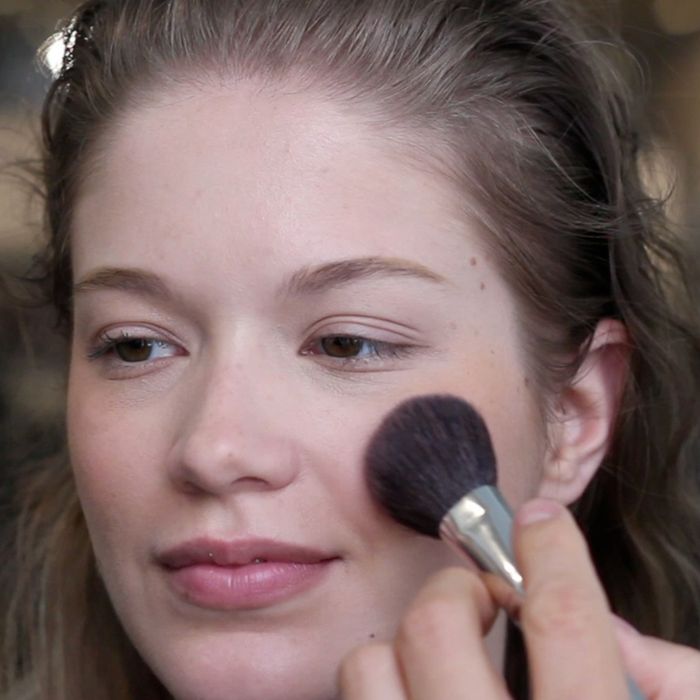 Welcome to sunscreen week at the Cut, where we provide you products reviews, tips, and news you'll need for better sun safety. 
There is no good nor safe way to tan in the sun. None. As advised by our derm expert, the best way to get that look is from self-tanning products or with makeup. In our latest GIF beauty tutorial, makeup artist Daniel Martin shows us where to best apply powder bronzer on the face for a natural-looking glow. The key is to apply product to the "higher" regions on the face that usually get the most amount of sun — your cheeks, nose, and forehead, mainly.
Click below for a step-by-step explanation. Throughout, he used MAC's Bronzing Powder and a Sigma makeup brush, but feel free to use any products you like.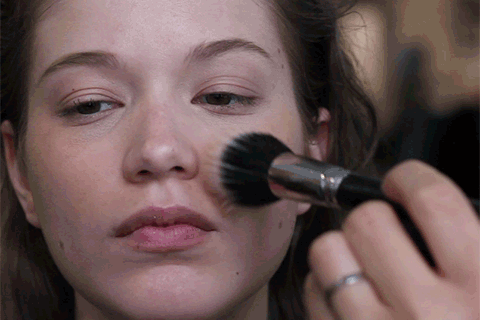 Step 1: Swirl your makeup brush in bronzing powder and lightly stroke onto the cheeks.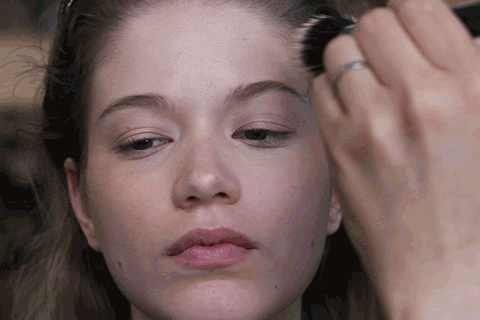 Step 2: Sweep the product onto the temples and across the forehead for a more blended, natural look.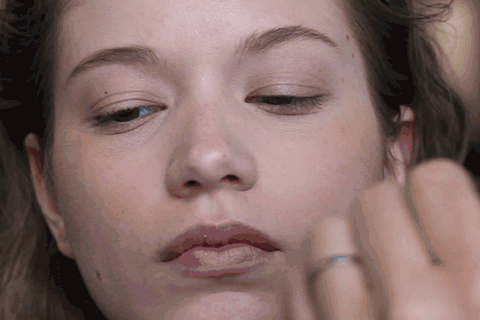 Step 3: Then brush bronzer down the center of the nose. This is usually the part of your face that naturally gets the most sun.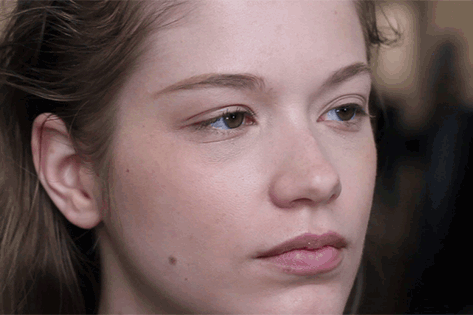 Step 4: Smile into the mirror to help accentuate the apples of your cheeks.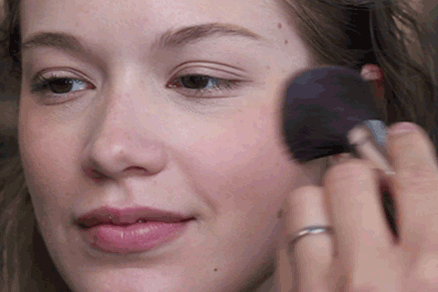 Step 5: Apply more product onto the apples of your cheeks to increase your faux-bronzed glow.