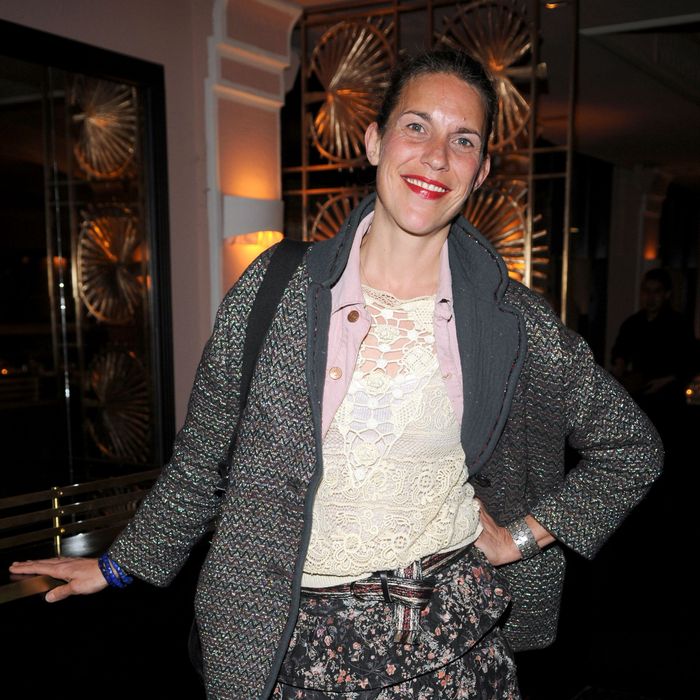 Isabel Marant.
Photo: Patrick McMullan
French designer Isabel Marant will be H&M's latest high-fashion collaborator, according to a press release. This is an impressive coup for the Swedish retailer, considering Marant's notorious avoidance of  e-commerce and other mass-market strategies. The collection will include clothes and accessories for women as well as Marant's first foray into men's and childrenswear. WWD reports that prices haven't yet been finalized, but they'll be similar to previous H&M collaborations like Karl Lagerfeld, Stella McCartney, and Lanvin.
H&M will surely bombard the Internet with ads before the collection hits on November 14, but in the meantime, here's a video of Marant wearing clothes and looking effortless in that totally impossible French way.