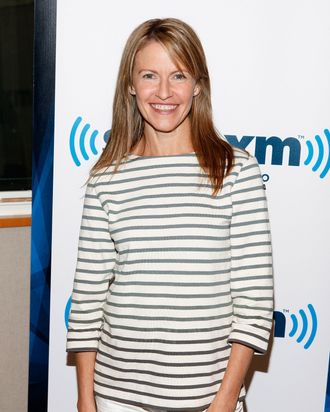 In a first-person piece about her makeup routine penned for Into the Gloss, Jane Pratt, the forever-15 editor of beloved teen girl glossies like Sassy, Jane, and now online 'zines xoJane and xoVain, took a lengthy trip  into her own teen years. Before plunging into her "easygoing," more natural beauty routine of today (which even involves drinking apple cider vinegar daily), Pratt recounts the years of her life when she was obsessed with makeup — and along the way, even offers a glimpse into the lonely, out-of-place years of Pratt's girlhood that prompted her to create Sassy. See below for some wise, honest words from the teen queen herself.
On why she created Sassy:
I remember reading teen magazines growing up, and not feeling like anyone in them. I wasn't blond — then; I didn't have a boyfriend. That's when I had that idea to make Sassy, a magazine that would be for the kinds of girls that I felt like I was. I didn't want other girls to go through what I was going through. I wanted them to feel cool with themselves the way that they were.
On her first taste of Andover's ranking of beauty (or teen cattiness, period):
I didn't get into makeup until my junior year of high school, when I went away to Phillips Academy Andover, a boarding school … Within the first couple of weeks, one of the girls in my dorm started to make a list of the pretty girls in the school. I was really dumbfounded. I had never heard anything like it. I was thinking, 'We're all pretty.' I actually really believed [that] at that time, because I had come from an upbringing where it was all very positive. My mom, an artist and a hippie, would talk a lot about beautiful women that we would see, but there wasn't one beauty ideal. It was some inner beauty or confidence she was responding to.
On her teen makeup addiction:
Makeup was my crutch and addiction well through college. I wouldn't go out without it. I even missed an exam one time because I didn't have enough time to get ready. I went to Oberlin, and that was not the vibe there at all, but I was so stuck in that way of thinking. But it was taking away from other things I wanted to be doing, so I started toning it down … now I'm very laid back.
Laid back, especially when you remember that, in her thirties, Pratt had the same Condé Nast makeup artist as Anna Wintour. She talks about that in the piece, too.