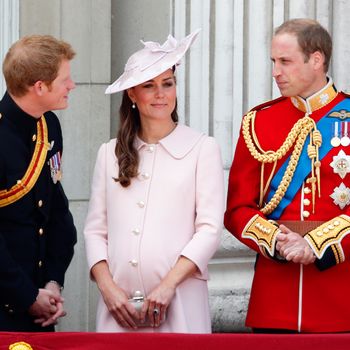 Last Thursday may have been Kate's final "solo" pregnant appearance, but she still attended the queen's birthday festivities on Saturday. While Kimye was bringing their baby daughter into the world, Kate watched Queen Elizabeth's birthday parade in a pink coatdress, pearl earrings, and a matching hat bedecked with bows. It was no "dalmatian" print, but still a good showing.
The balcony at Buckingham Palace was much more colorful than usual, as Princesses Beatrice and Eugenie were there to lend some extra pizzazz.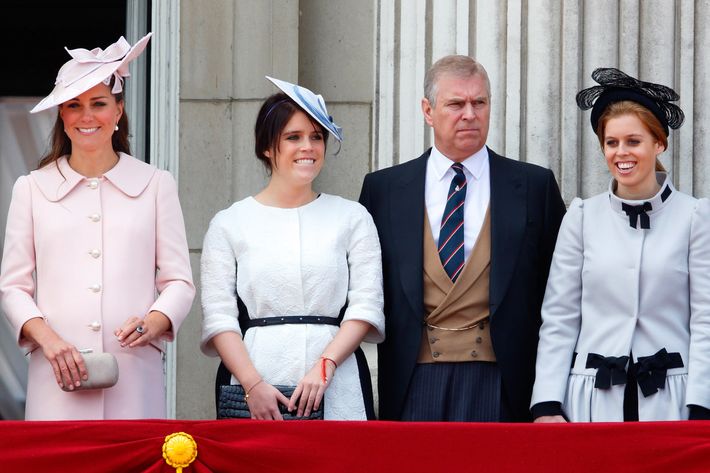 Are Beatrice and Eugenie's matching powder blue outfits meant to balance out the suggestive light pink of Kate's dress? Perhaps — Kate has worn both colors a lot throughout her pregnancy, so if she's sending subtle hints about her baby's gender, there's no consistency. But admit it — you want to be surprised.