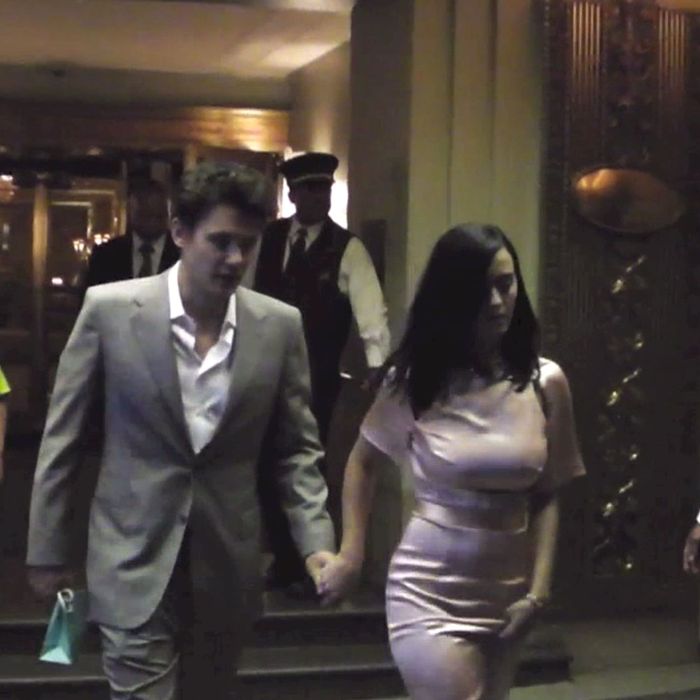 Photo: Ron Asadorian / Splash News
When Vogue asked about Katy Perry's relationship with John Mayer — in the same interview where the singer masterfully destroyed ex-husband Russell Brand — she said the following:
"Over."

"I was madly in love with him. I still am madly in love with him."

"All I can say about that relationship is that he's got a beautiful mind. Beautiful mind, tortured soul. I do have to figure out why I am attracted to these broken birds."
Now Katy and John are "lovey dovey" and "cozied up" again. Here's a picture of them holding hands at a Friars' Club party for Don Rickles last night. (Mayer sang Rickles a song.) Someone call Kristen Stewart, Robert Pattinson is back in the play.