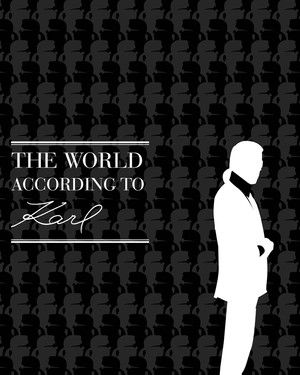 Karl Lagerfeld's quote book.
Photo: Flammarion Publishers
French publisher Flammarion is putting out a book of Karl Lagerfeld quotes, titled The World According to Karl. The designer himself didn't have a hand in the project, but he's said to be happy with the result, reports WWD. (And technically he sort of cooperated, just by saying ridiculous things on the record constantly.) Presumably they left out his comments about Adele's weight and Pippa Middleton's bottom? The book also contains about 80 illustrations by Charles Ameline and comes out this fall; in the meantime, see our own compilation of Karl quotes here.