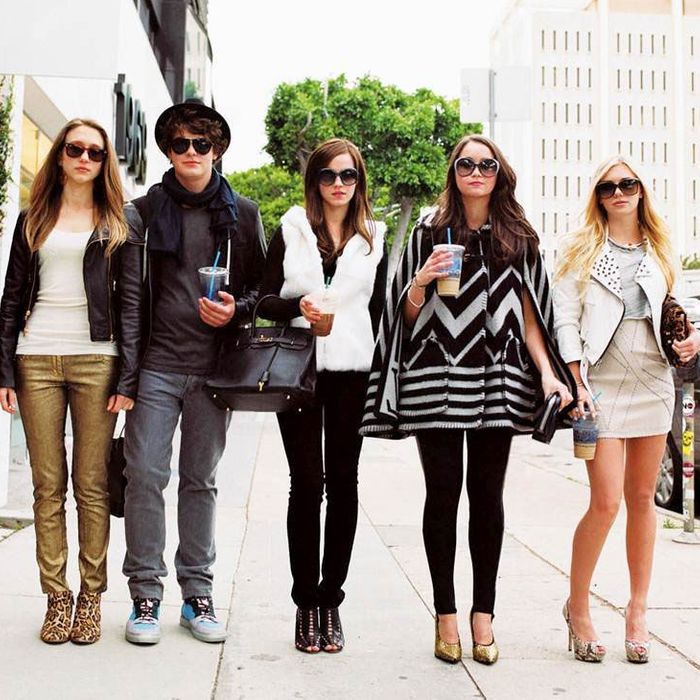 Ever wondered what it's like to rent your home to Lindsay Lohan? The answer is in this Wall Street Journal article, which checked in on the celebrities burglarized in the now-immortal Bling Ring, to see who left and who stayed.
Paris Hilton is still in her narcissist's temple (Sofia Coppola shot her in it for Elle this month), and Orlando Bloom and Miranda Kerr recently listed the "gated estate" hit by the teen criminals to rent for $18,000 a month. Megan Fox's husband Brian Austin Green sold his in 2010, and Rachel Bilson sold hers last year, both for a small profit.
Lohan was living in a $10,000-a-month rental in the Hollywood Hills at the time. "We were desperate to rent the house, which was expensive, so we thought, 'What's the worst that could happen?'" owner Jenna Gering, also an actress, told the Journal. Nine months later, her house was on the national news. Lohan moved out "immediately" following the burglary. The Journal writes:
"Her security deposit was three months of rent, which was the remainder on her lease, so we basically shook hands and walked away," says Ms. Gering. She adds that Ms. Lohan left the house in excellent condition; the only areas of damage were the camera-lens-size holes in the tall hedges that screen the front of the home, left by persistent paparazzi.
Sounds uncharacteristically responsible, but then again, this was 2008.