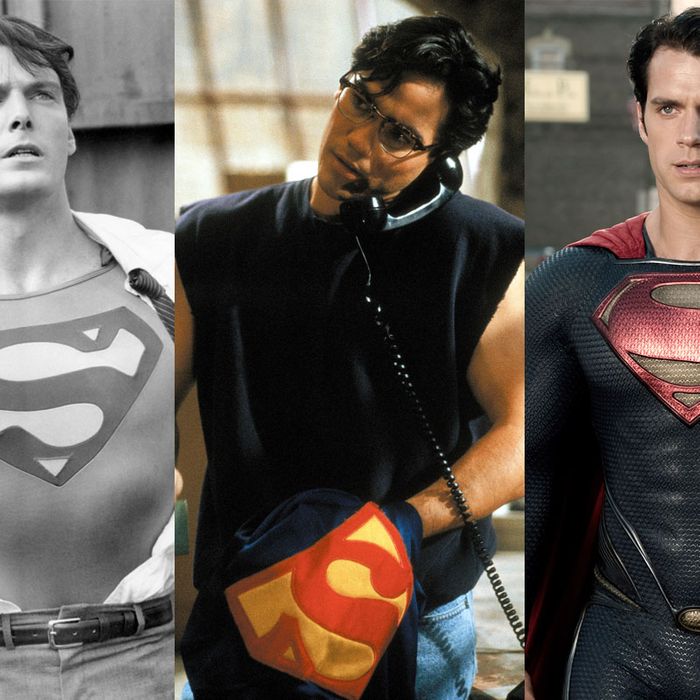 Photo: Everett Collection, Everett Collection, Clay Enos/Warner Bros.
This Thursday, Henry Cavill will be the next incredibly attractive man to put on some shiny spandex as the world's most famous superhero, in Man of Steel. There's a long history of hot men in the iconic Superman bodysuit — since Kirk Alyn first played the role in 1948, chiseled dudes with square jawlines and thick hair have been appearing on TV and in movies in different iterations of the hunky hero. Whether they're on the beefier, bodybuilder side or faster than a speeding bullet except when applying hair gel, all of these men have abs of steel, hearts of gold, and that irresistible habit of saving the world. So take a look back at some of the hottest men in tights (and capes), from Christopher Reeve to Dean Cain. Who doesn't love a man in uniform?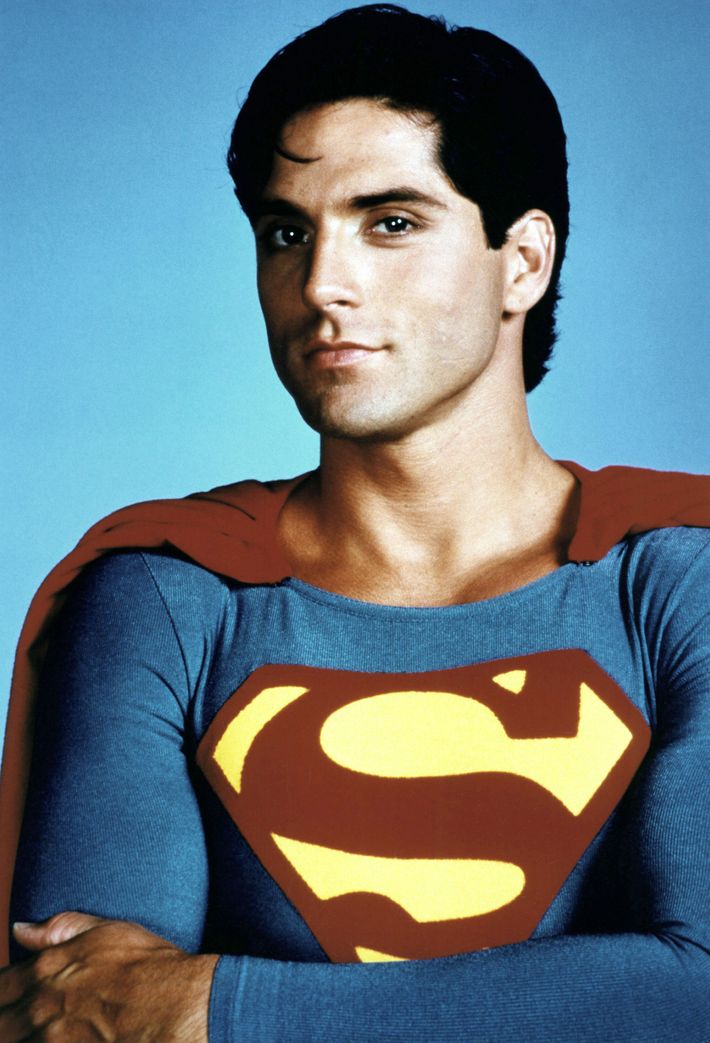 Most Hot-Jock Superman: Gerard Christopher 
You can almost picture Christopher leaning against some lockers, charming a gaggle of cheerleaders, indiscreetly flexing those biceps. The Adventures of Superboy has a young Uncle Jesse thing going on with his soap-opera-worthy good looks, perfectly coiffed hair, and cheeky smile.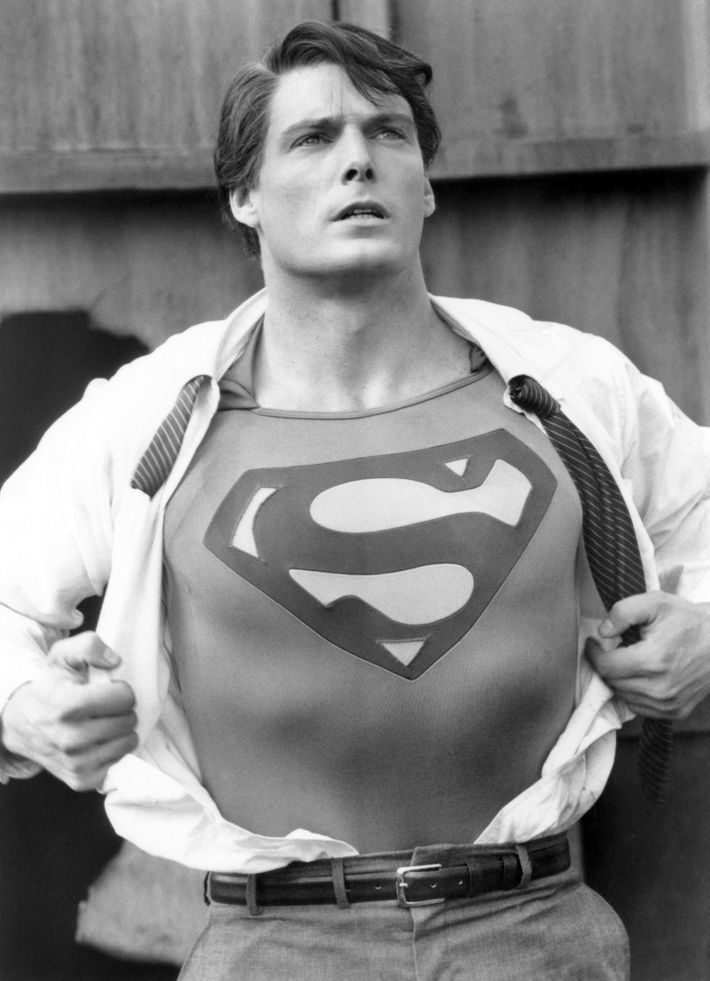 The Hunkiest Superman: Christopher Reeve
The most iconic of the bunch, Christopher Reeve had a classic, all-American face and a chest you could use as a cutting board. Putting on 30 pounds for his role in 1978's Superman, Reeves set the bar high as a superhero who could move a car with one hand and hold the door for a little old lady with the other.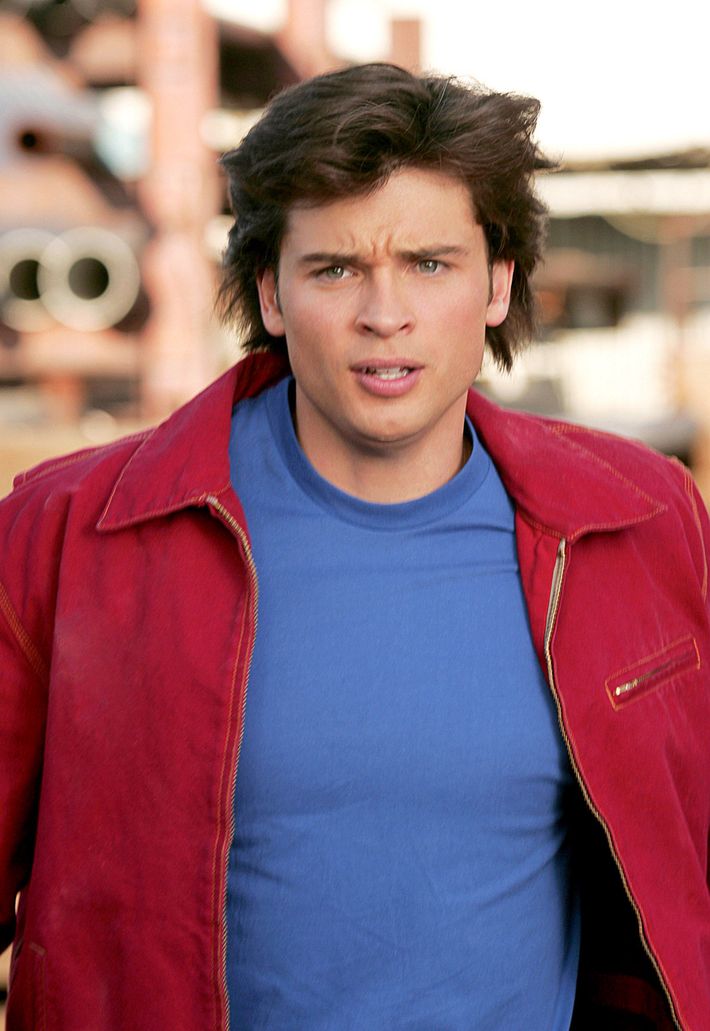 The Most Nantucket Fling-Worthy: Tom Welling
Tom Welling's Smallville character wasn't much of a spandex-bodysuit kind of superhero — instead, he opted for a lot of red and blue T-shirt and jacket combos. Definitely the prettiest of the bunch, Welling is the kind of superman who would rescue you from some choppy surf while on duty as a summer lifeguard and quickly make you forget to call your college boyfriend who was off volunteering with Habitat for Humanity.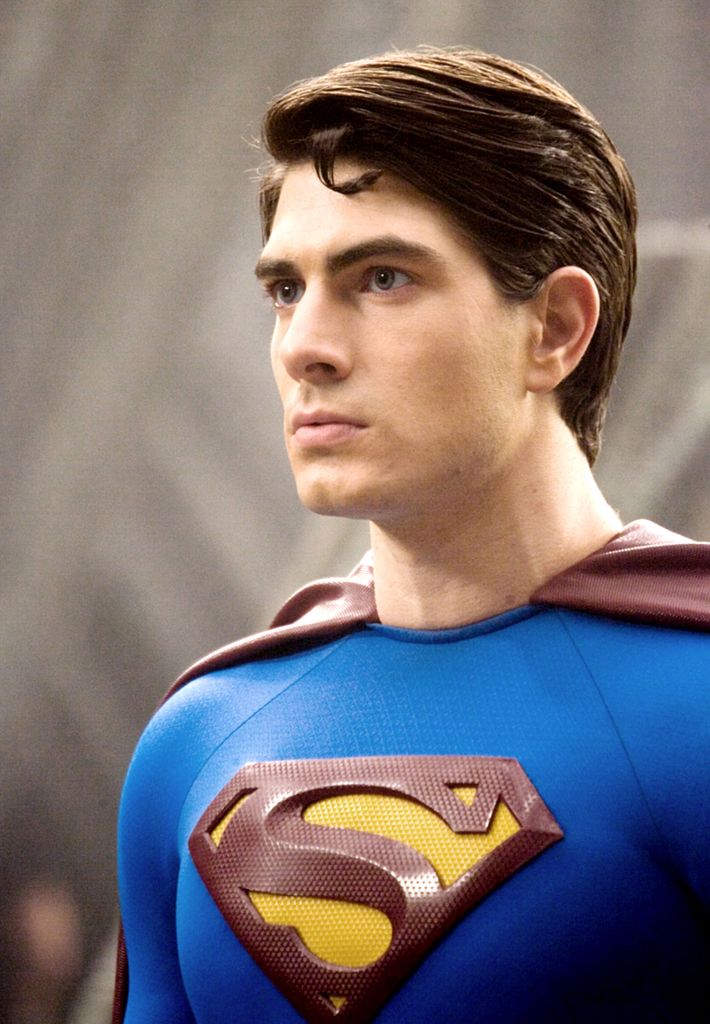 Moussiest Superman: Brandon Routh
This is Routh's daily hair pep talk face. "You will be boyant, bouncy, and bodacious; I will be calm, cool, and collected. Together, we will save lives." Be still my beating heart.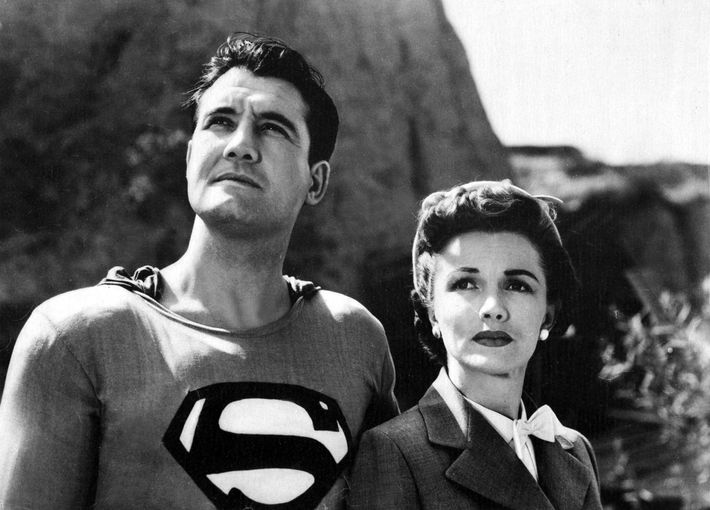 Most Kate Upton–esque Superman: George Reeves
Slightly curvier than his superpeers, George Reeves has a classic fifties bod. He probably didn't spend his time pumping iron and a green juice surely never touched his lips, but maybe it was his more "man of the people" stature that made him one of the most-loved supermen of all time.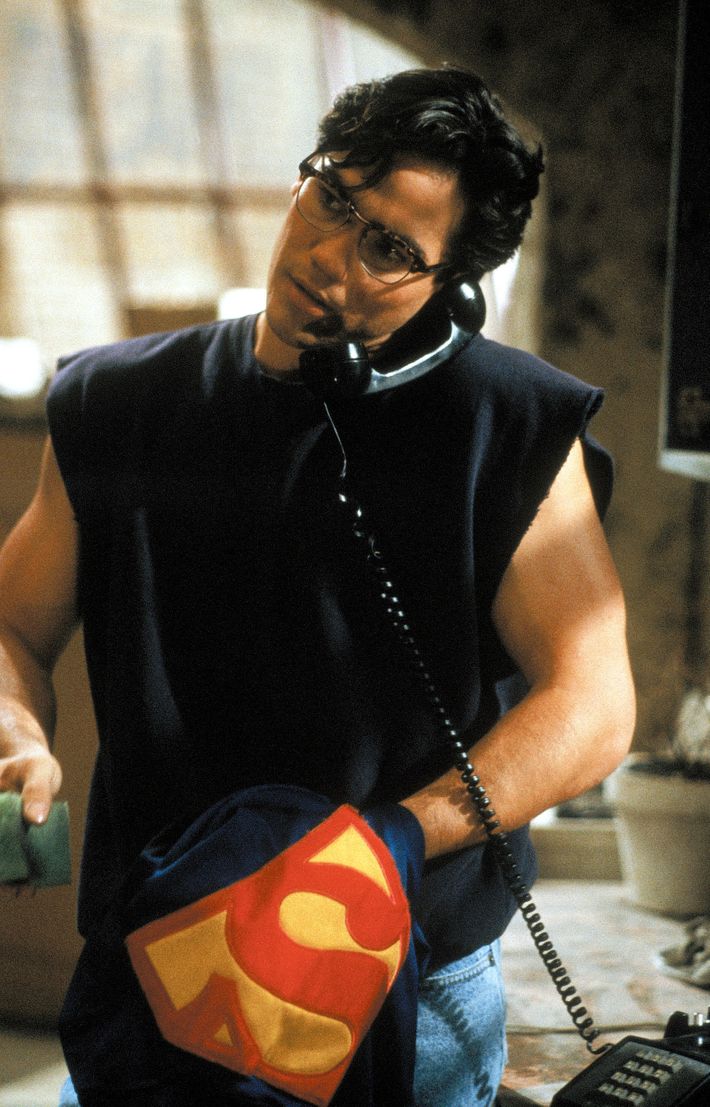 Most Sensitive Superman: Dean Cain
He will wash your delicates with his supersuit. He will not mix the whites and colors. He will make you dinner and he will ask you about your day. He will love you even after he realizes he married your frog-eating clone. He will stay with you through the amnesia. He'll also save a few lives during that time, but mostly he will support you through all of your highs and lows.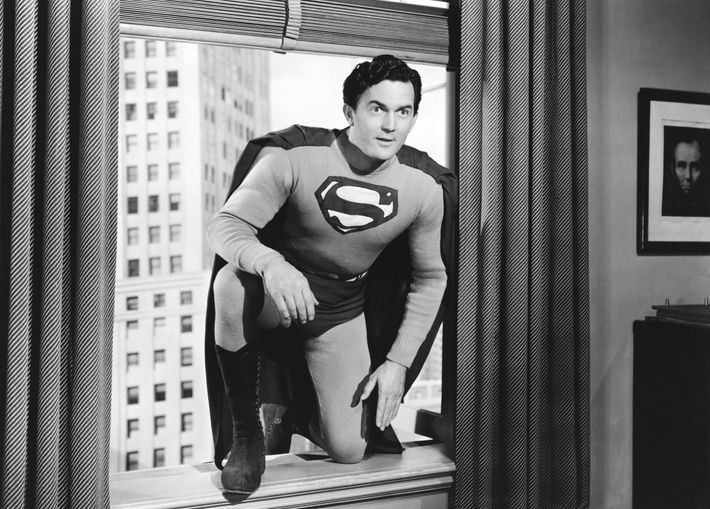 Most Sneak-Up-On-You Geeky Hot Superman: Kirk Alyn (1948)
Alyn doesn't quite share the same "out of this world" looks as some of his fellow supermen, but he is still one good-looking Kryptonian. As the first Superman to appear onscreen in 1948, Alyn battled bad guys and flew that lean bod through windows in a supersuit that looks suspiciously like it's made out of felt.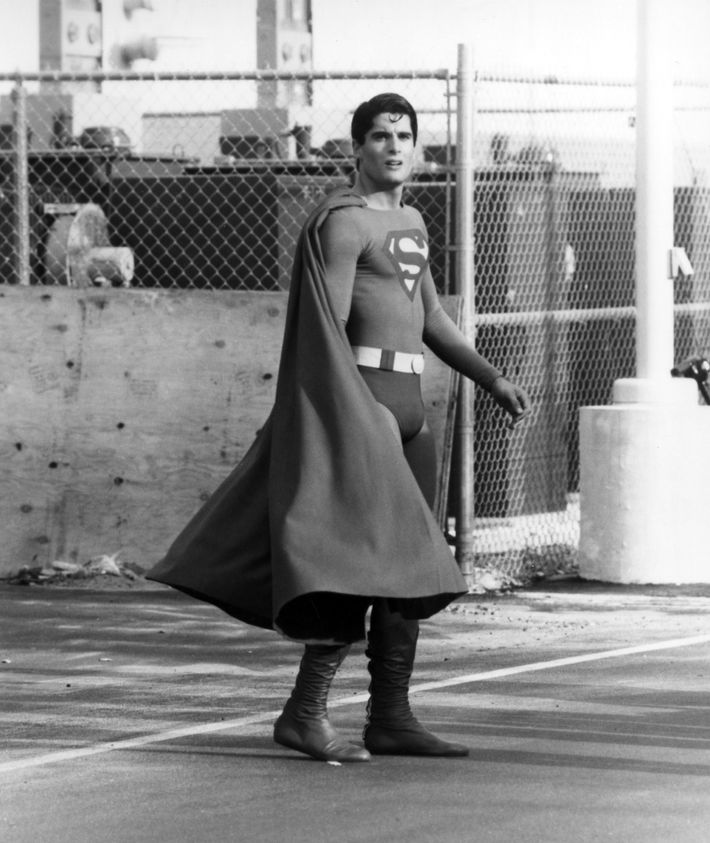 The Most Boy-Next-Door Superman: John Haymes Newton
The original Superboy, John Haymes Newton has that straight-up attractive yet slightly helpless look about him. He'll carry your books for you and fetch your cat from a tree, but you might have to help him with his algebra homework.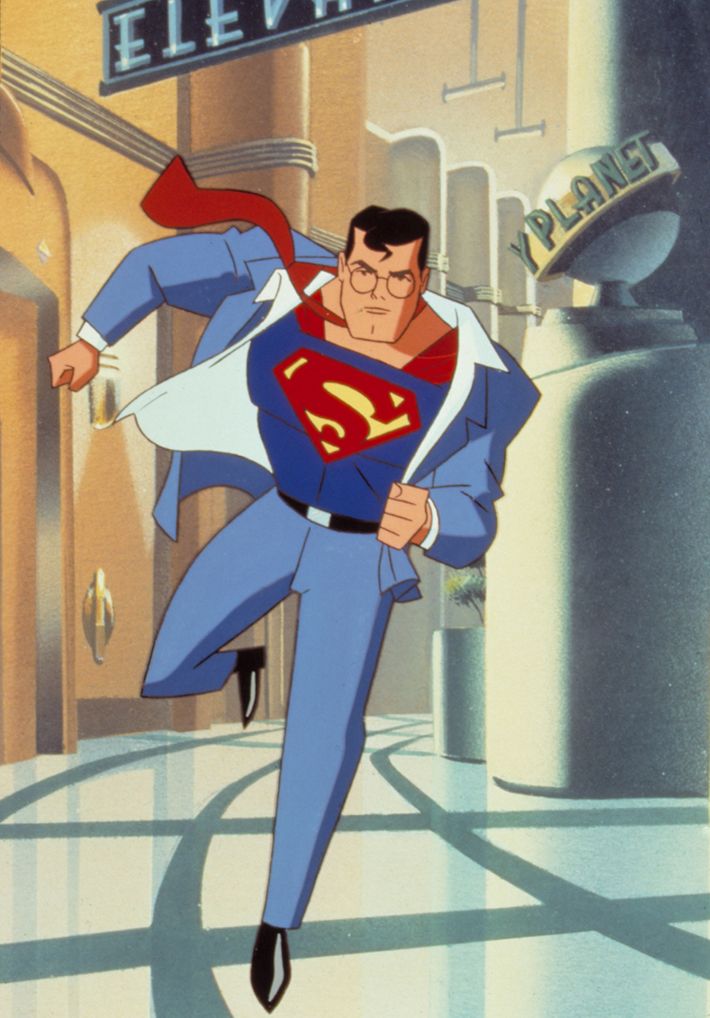 Most Chiseled Superman: Tim Daly
Check out that jawline. And the fit of those pants! That must be a custom suit.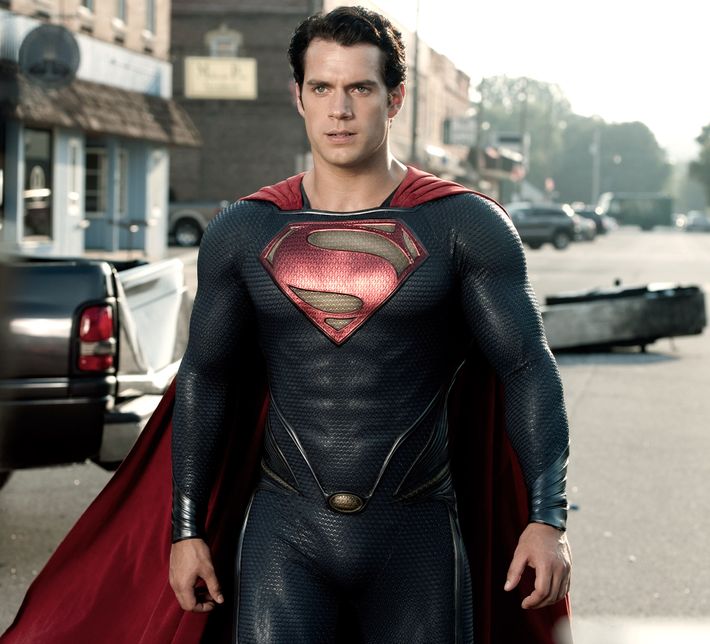 Downright Lustiest Superman: Henry Cavill
Henry Cavill knows just how to fill out a shiny unitard — and you can tell he knows how to do a lot of other things, too. Have you seen The Tudors? Go watch The Tudors. After seeing Henry Cavill as the Duke of Suffolk, watch Man of Steel and it will be like you have your own X-Ray vision superpower. Because sometimes even spandex is gratutitous.