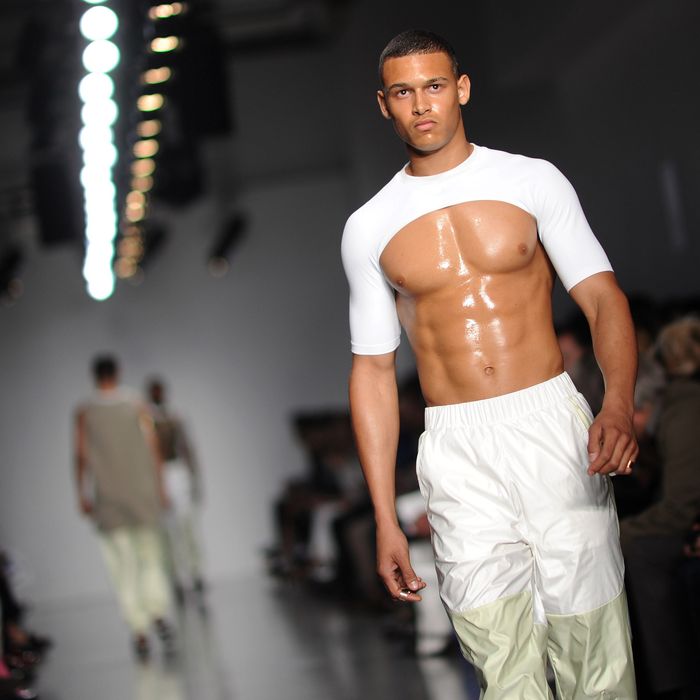 Photo: Stuart C. Wilson/Getty Images
London designer Astrid Andersen has found a loophole to "No Shirt, No Service" caveats: a male crop top cropped so high, it also shows nipples. So it's sort of a shrug?
Crop tops for men: potentially more versatile than crop tops for women, as men are allowed to show belly and boobs. However, since disparate gender expectations tend to stunt creativity in the field of baring male flesh*, the male crop top may never reach its full potential. Hats (and shirts) off to Astrid Andersen's men's spring/summer 2014 collection for this valiant effort.
* Or disproportionately encourage creativity in the field of baring female flesh? It's the chicken/egg conundrum of gender-defined nudity.