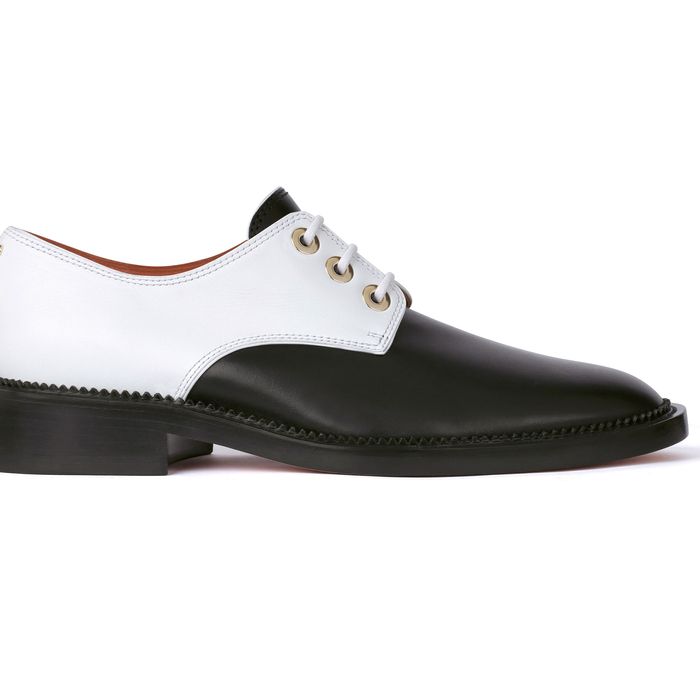 I can appreciate a feminine lace sleeve or a diamond drop earring. A beautiful Valentino gown can send me into embarrassing hysterics. But for whatever reason, I always gravitate toward footwear that skews butch. Sure, an arched heel is a thing of beauty, blah blah blah, but give me the mannish styles of a brogue, loafer, or creeper any day.
I spent my entire youth in saddle shoes and penny loafers, and grew up admiring the menswear style of women like Isabella Rossellini and Diane Keaton. I would try on my mom's slip-ons instead of her heels. But having spent my formative work years at lady's fashion magazines, it was pretty much a given that we all had to wear heels. I bought into the idea that a heel was more professional and aspirational, and it was not until I left that world that the extra inches began to feel extraneous. Happily, I was allowed to explore my love of man-shoes anew, pairing brogues from Dieppa Restrepo and Alexander Wang with cropped pants or dresses. Shock: I felt just as sophisticated in level footwear as I did in YSL Tributes!
Then I slipped into a man shoe K-hole. The expensive heels from my past moved to the land of misfit toys part of my closet, and I began expanding my shoe wardrobe with new and totally exciting mens-y things like elongated toes, colorful soles, and wing tips. Friends adopted "Sir" as my new nickname and nudged me anytime a minimal, androgynous exit walked down a runway. I looked at GQ's feature on monkstraps last summer as if it were porn. I even started seeing merit in Alexa Chung's style.  There was no turning back.
As I adopted my new style, the men in my life felt free to voice their objections. "You look like you're attending a lesbian funeral in Berlin," uttered my boyfriend as I laced up my oxfords last week.  He doesn't understand my love for loafers, and my heel-loving male friends who work in fashion question my shoe of choice as "unattractive" or "predictable." I don't care. They're not running around on market appointments (or anywhere else, for that matter) in heels. Plus, the clean and elegant lines of a manly shoe look strong and well-designed, and are easy to wear while riding a Citibike.
So, as the new shoes from the pre-fall collections are ushered into department stores, I cannot help but get excited. The strongest collections featured tailored suiting paired with menswear shoes — women designers like Phoebe Philo, Stella McCartney, and Consuelo Castiglioni championed such styles, I am guessing, because they understand what busy and modern professional women need. But it is Givenchy's black-and-white derby shoe (a throwback to my saddle shoe days) that will be my investment for fall.
Click through our slideshow to see more of my favorite new manly styles for women.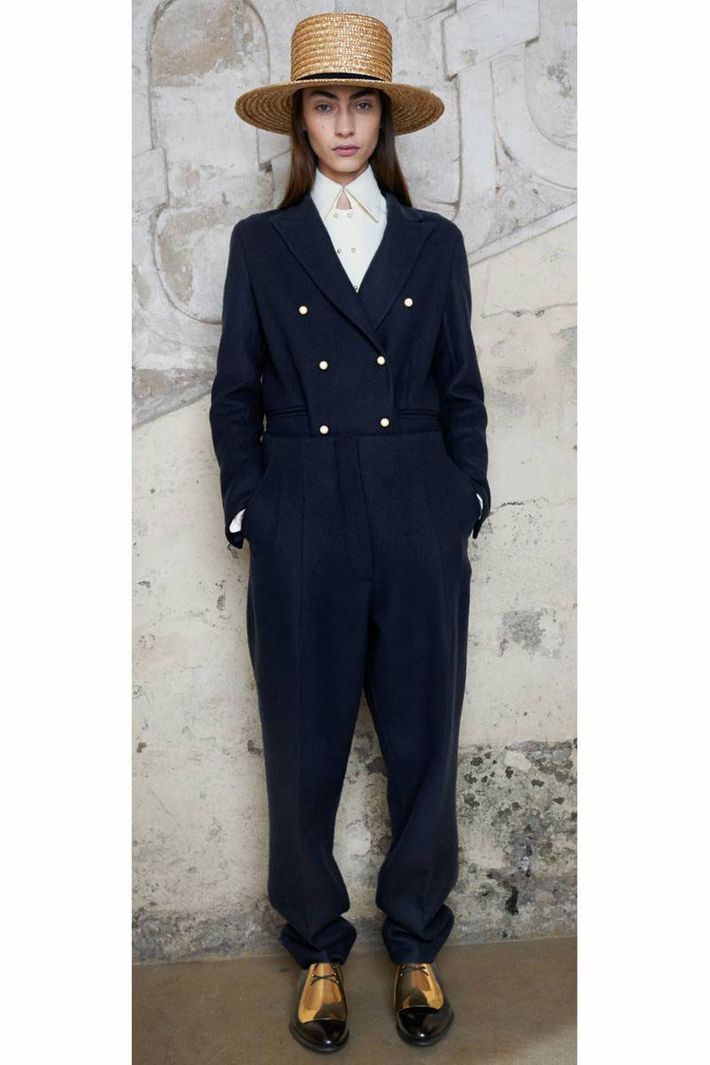 Phoebe Philo's collection for Céline featured amazing lace-ups with a metallic shield.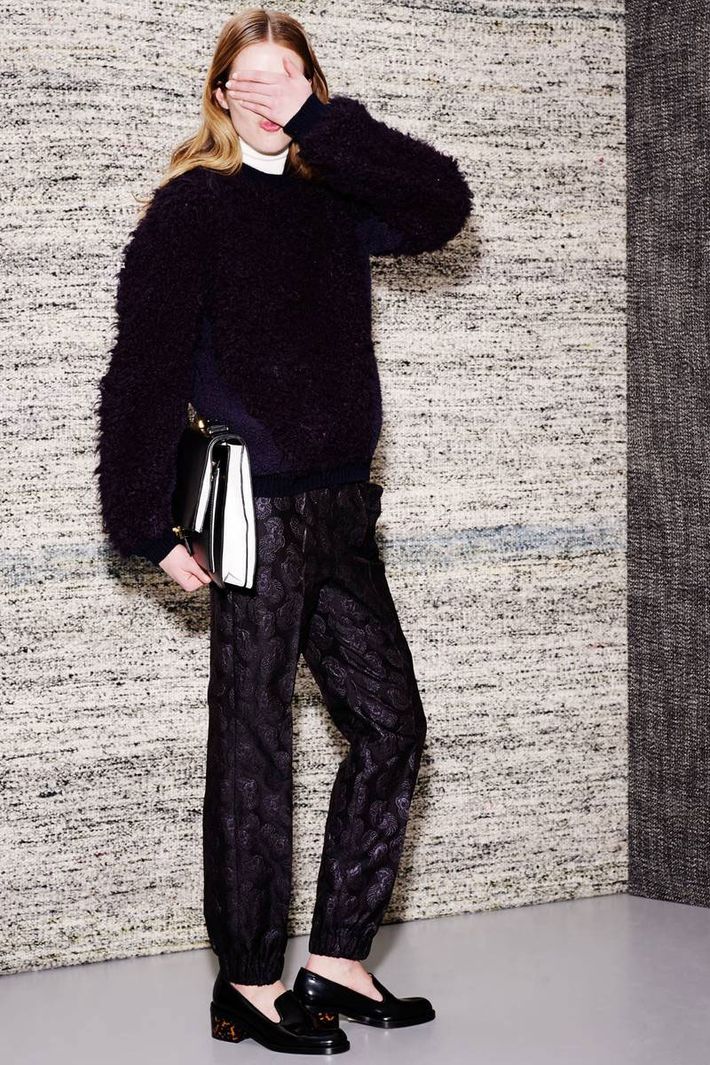 Stella McCartney showed a slip-on with a subtle heel, in tortoiseshell no less.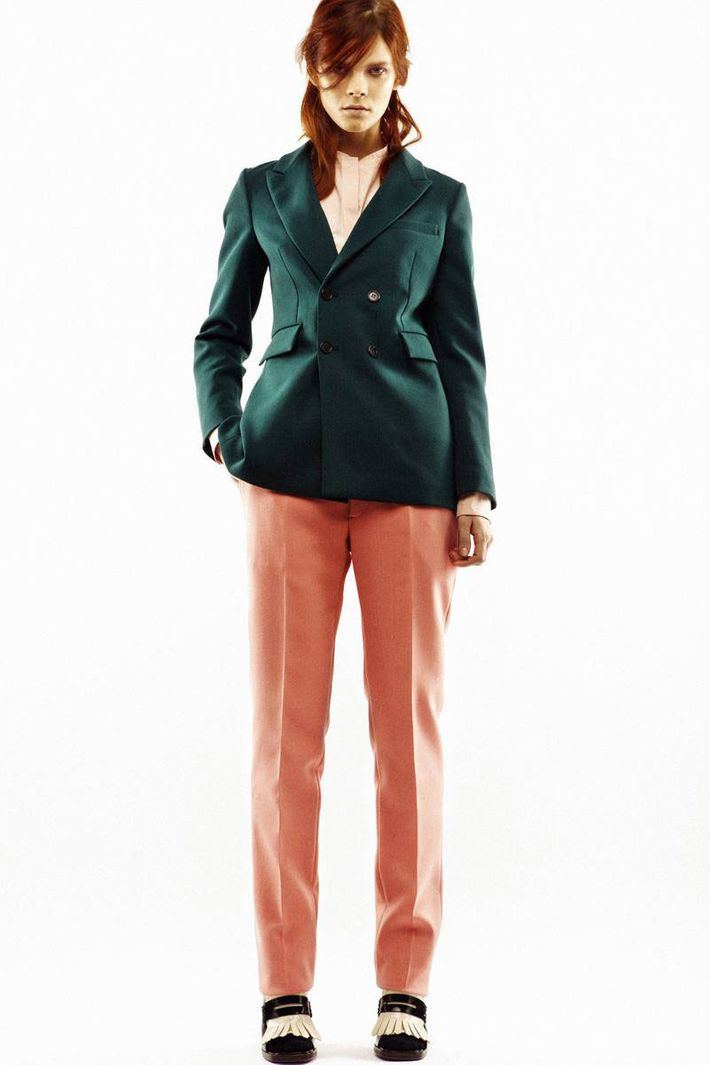 A golf shoe for the girls at Marni.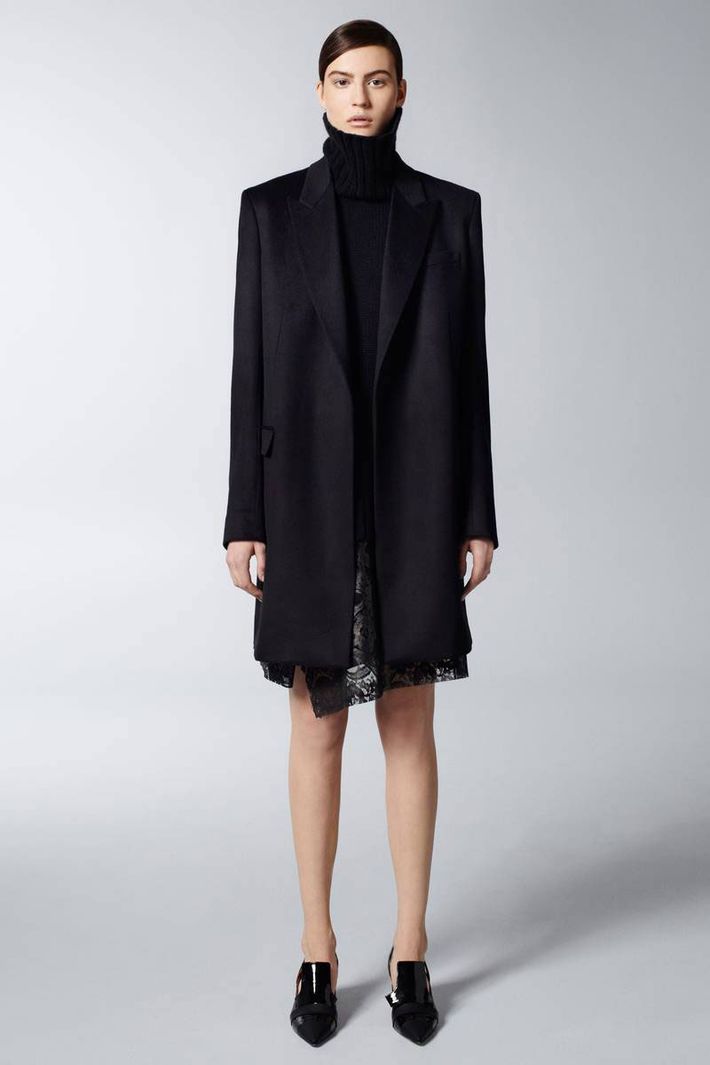 Reed Krakoff showed a pointed toe loafer-heel hybrid in patent leather.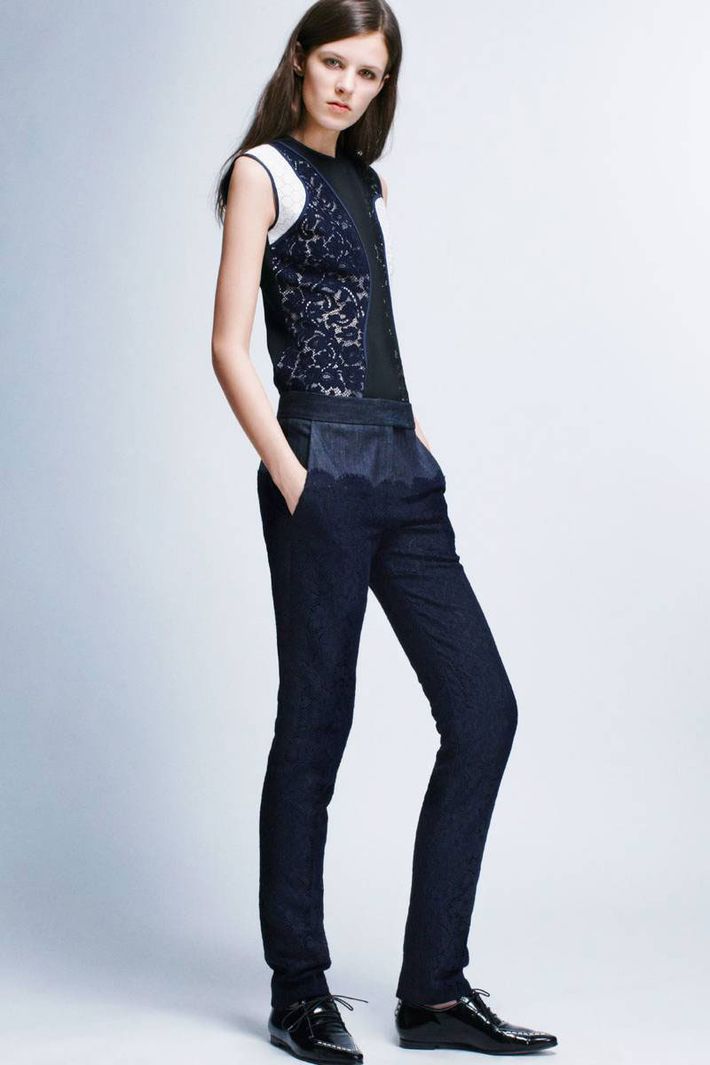 Derek Lam's brogues look just as smart with this pant look here as they would a flowy dress.