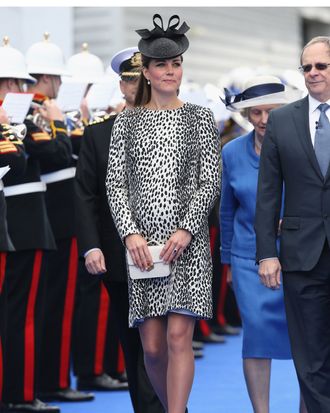 Kate Middleton.
Photo: Chris Jackson/Getty Images
Today, Kate Middleton made her final solo royal appearance before she retires to her parents' house for the remainder of her pregnancy. And it was a fitting grand finale: Dressed in a "dalmatian"-print dress* and elaborate hat, she christened an enormous cruise ship called Royal Princess by cutting a ribbon and smashing a bottle of Champagne over its regal prow.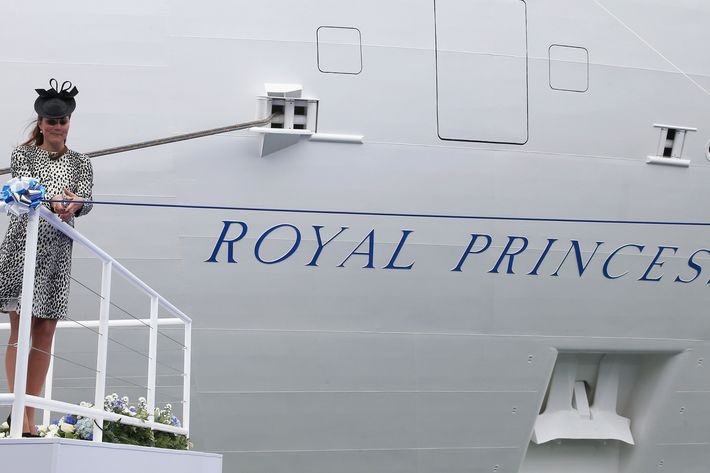 Before doing the honors, Kate got a boat tour from Captain Tony Draper, which included a trip to the control room. Maybe he even let her turn the rudder, or whatever it is they do up there.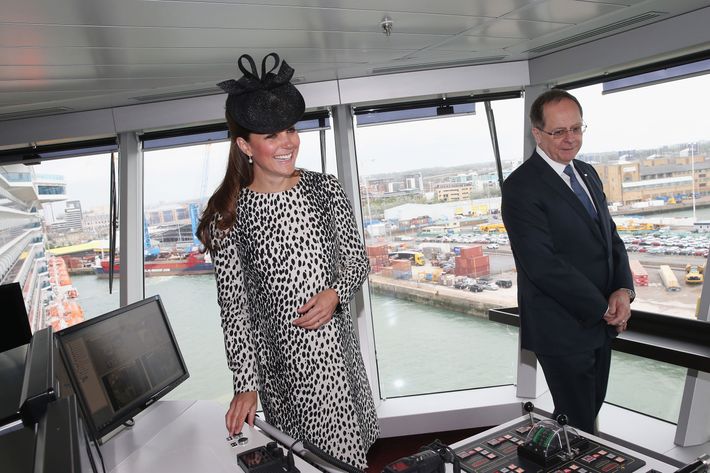 As Kate officially christened the ship — under a dramatic shower of ticker tape, no less — she is now officially its "godmother." Which is nice and all, but it does seem a little mean to name a giant boat after a pregnant lady.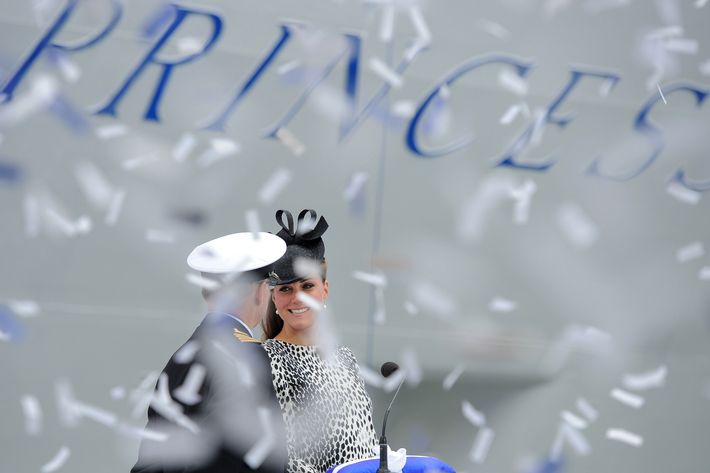 If pregnancy is going to keep you from your Champagne, you might as well smash the whole bottle in dramatic fashion!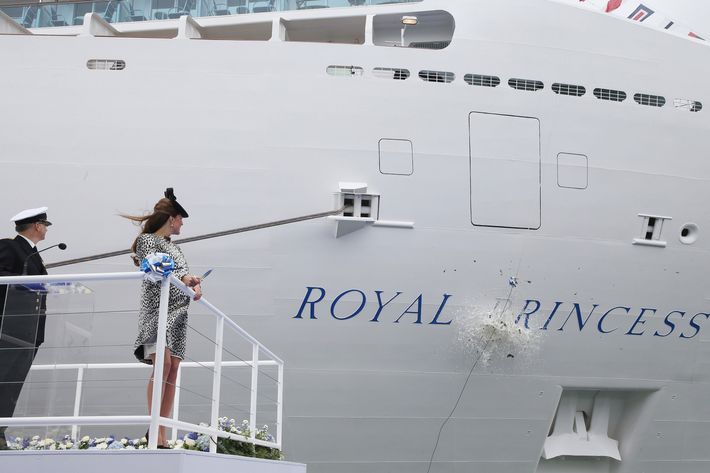 Bon voyage, princess. Rest up and bonne chance.
* This post has been corrected to show that Kate is actually wearing "dalmatian" print, not leopard — how very Cruella de Vil. Her dress is from the British brand Hobbs.