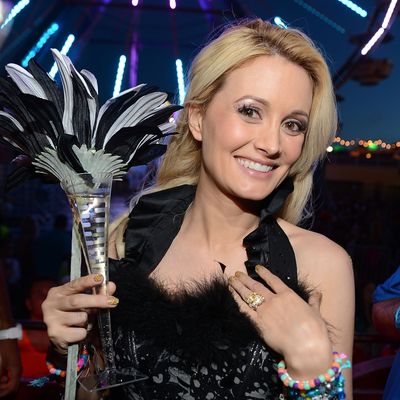 Photo: Denise Truscello/WireImage
Say you're Pasquale Rotella, organizer of the Electric Daisy Carnival. How do you propose to marriage to Holly Madison, love of your life, ex-girlfriend of Hugh Hefner, mother of your daughter, whom you've given The Most Fanciful Celebrity Baby Name Ever, Rainbow Aurora Rotella?
The answer, courtesy Madison's blog: On top of the Ferris wheel at your electronic dance music festival, while she's wearing a Monarch butterfly tutu, with an eighteen carat yellow diamond, surrounded by rose diamond flowers and engraved with an owl.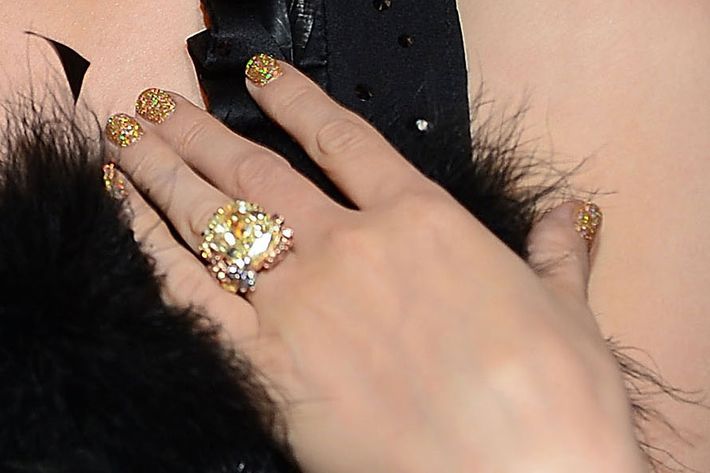 Why an owl? "Because we love owls there is a hidden owl engraved on the rose gold in between two of the flowers," Madison writes. Yes, barn owls are monogamous. Eat your heart out, Vogue proposals guide.