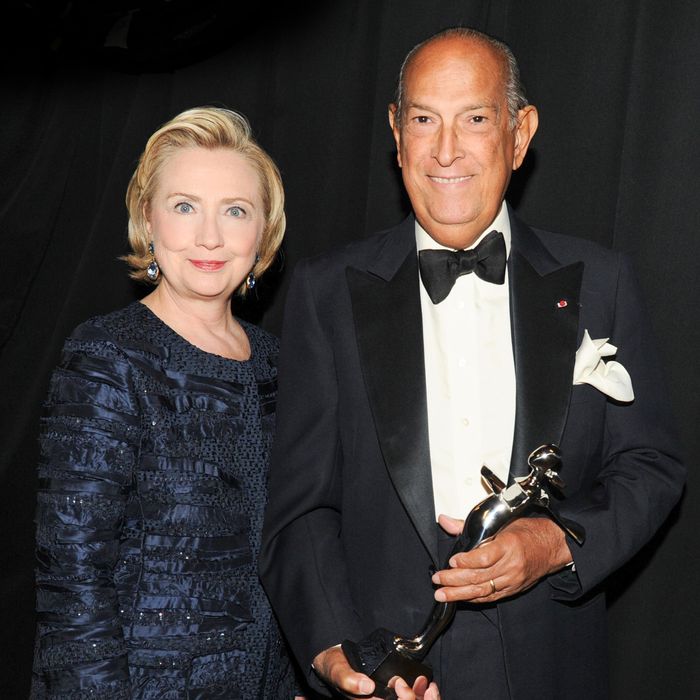 Hillary and Oscar.
Photo: Neil Rasmus/BFAnyc.com/BFA NYC
The 2013 CFDA Awards started with a worrisome downpour that threatened to turn the red carpet into a sopping wet mess. But as luck would have it, the rain stopped just in time for celebrities to roll in with their hair intact and skirts unsoiled. And what a good crowd it was! Hillary Clinton was there, along with other famous presenters like Rose Byrne, Jessica Chastain, Ethan Hawke, Kerry Washington, and Hailee Steinfeld. We rounded up eight of the show's funniest, awkwardest, and most notable moments; you can also check out the full red-carpet slideshow here, and a list of the evening's winners here.
1. Following Clinton's introduction, honoree Oscar de la Renta couldn't resist a plug: "Perhaps she wouldn't like me to say this, but I think she's going to be our next president," he said. Hillary stood next to the podium and smiled awkwardly, shaking her head, while the crowd cheered wildly for what felt like five minutes straight.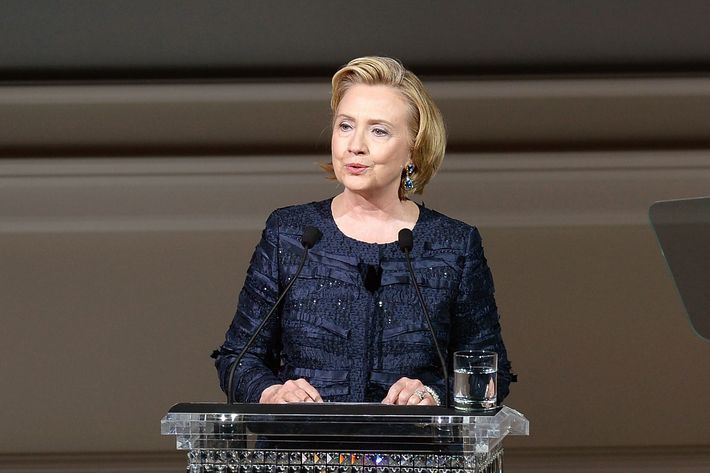 2. Highlights of host Andy Cohen's opening monologue included a clip of his little-known Sex and the City cameo as a Barneys shoe salesman. (Important sidenote: Are those shoes he's putting on Carrie Bradshaw the same white Manolo slingbacks that Anna Wintour always wears?) He also riffed on the Texts From Hillary meme, and when the room burst into applause at the very mention of Hillary's name, he looked around in mock bewilderment: "There are Democrats here?" Low points: a mention of Clinton's scrunchies fell flat, but hey, it was a tough crowd for accessories jokes.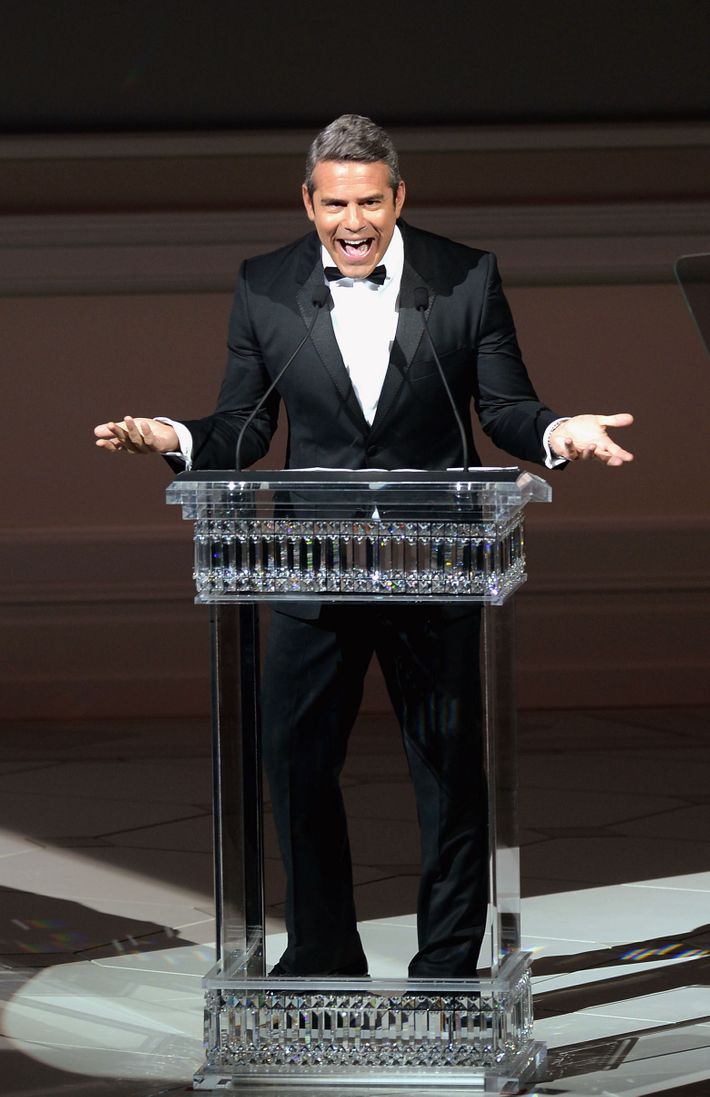 3. Tween heartthrobs Hailee Steinfeld and Douglas Booth presented the Swarovski Emerging Designer awards, which made everyone feel old (and more than a little bit lecherous).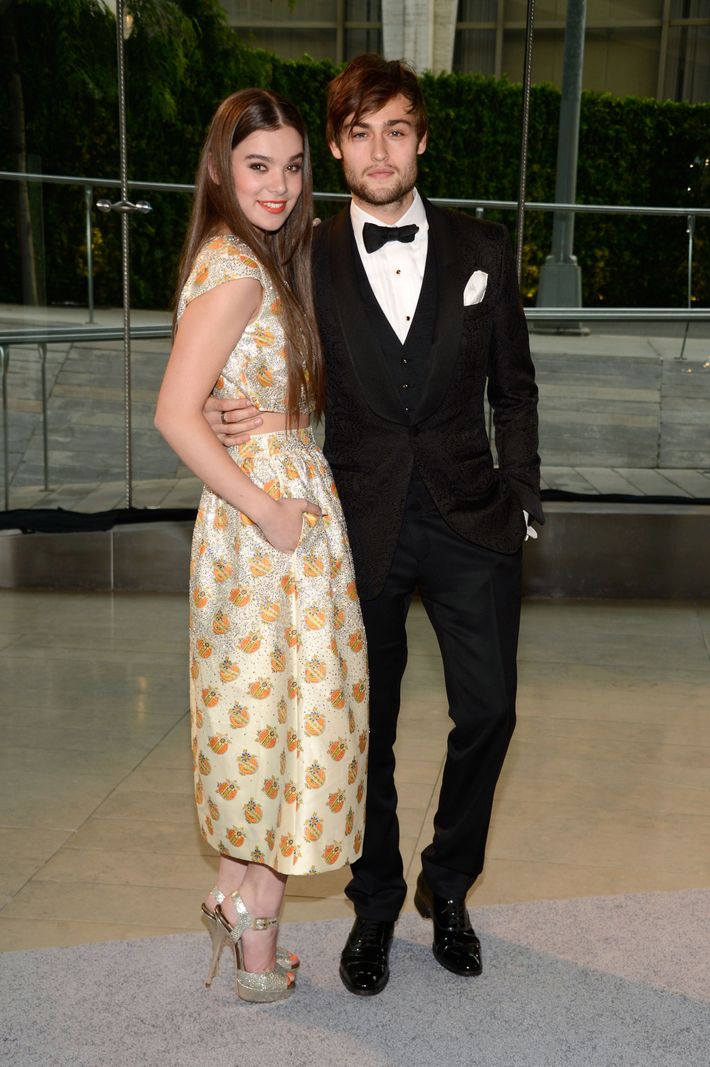 4. But luckily, Betsey Johnson and her daughter Lulu were on hand to remind us that no matter what, some things about the CFDAs truly never change.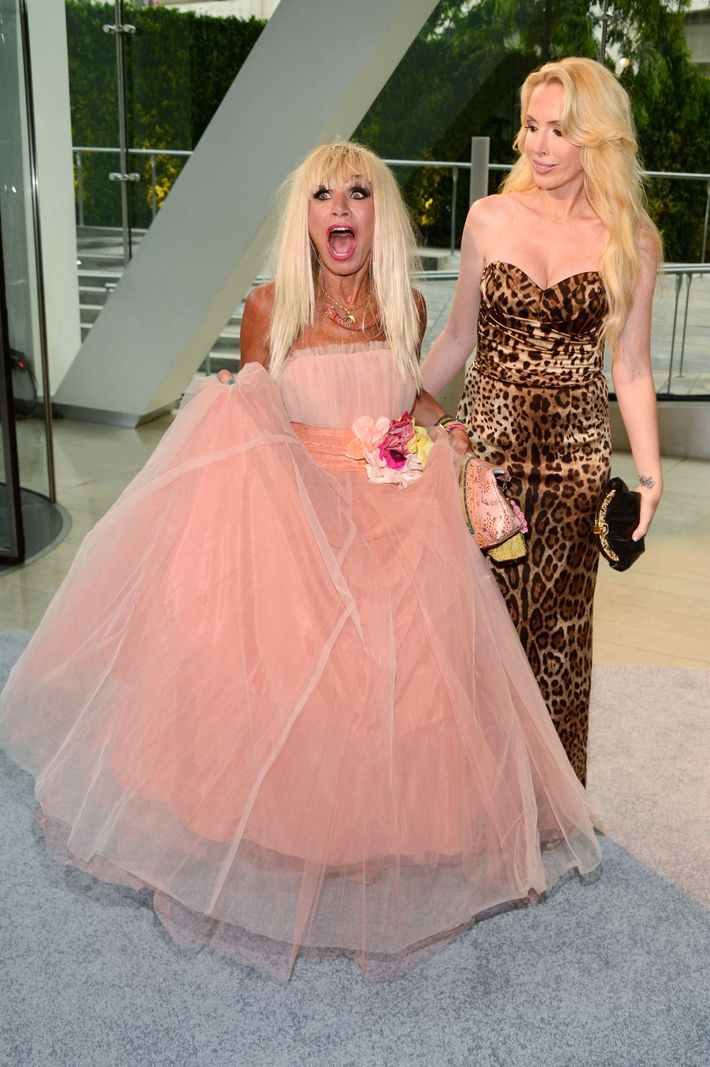 5. Suno's Erin Beatty was so flabbergasted to win for Emerging Designer in Womenswear that her partner Max Osterweis literally had to help her down the stairs. "We really didn't expect this," she said backstage afterward. Who did she think would win instead? "Um, one of our friends."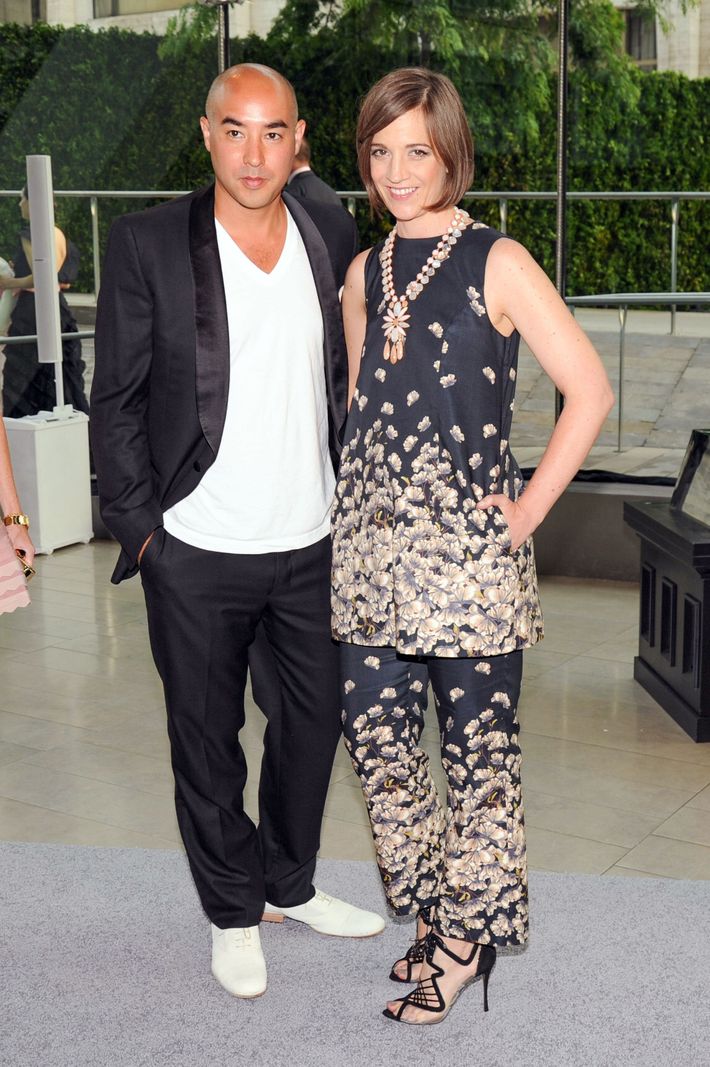 6. Likewise, the Proenza Schouler boys seemed genuinely shocked about their victory and kept taking selfies with their trophy backstage. "We really weren't ready at all," said Jack McCollough. "In years past, we tried to prepare at least a little bit, and then you feel silly when you don't win and you've got this speech in your pocket." He paused. "I've got to call my mom!"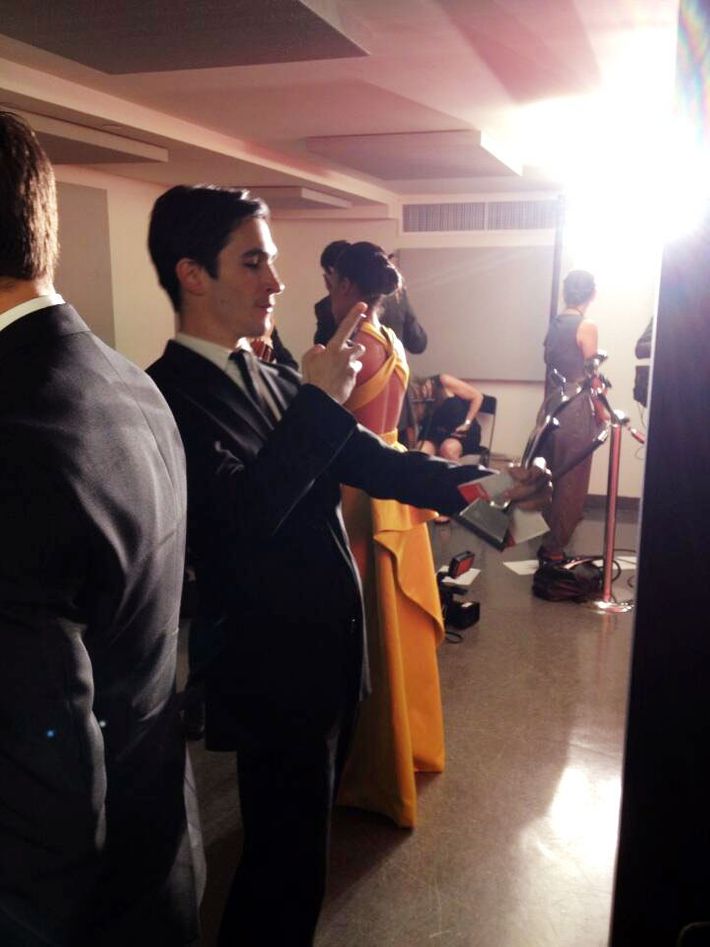 7. Vera Wang got visibly tearful in her seat while Ralph Lauren — wearing jeans and cowboy boots — presented her Lifetime Achievement award.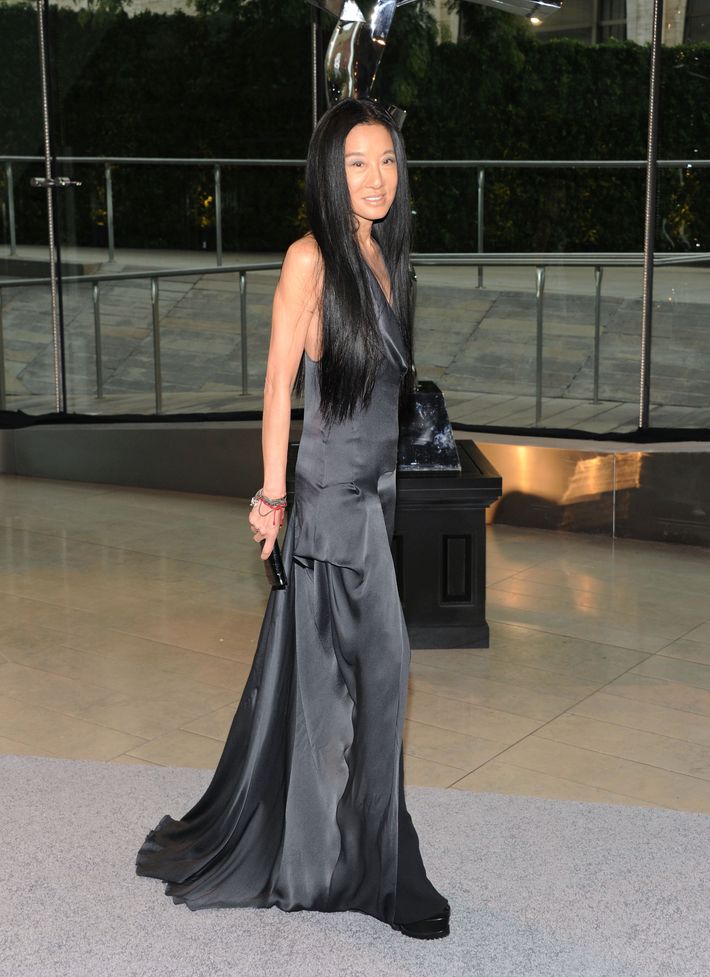 8. The evening's best acceptance speech: Public School's Maxwell Osbourne got to the podium and spluttered, "Holy shit!"