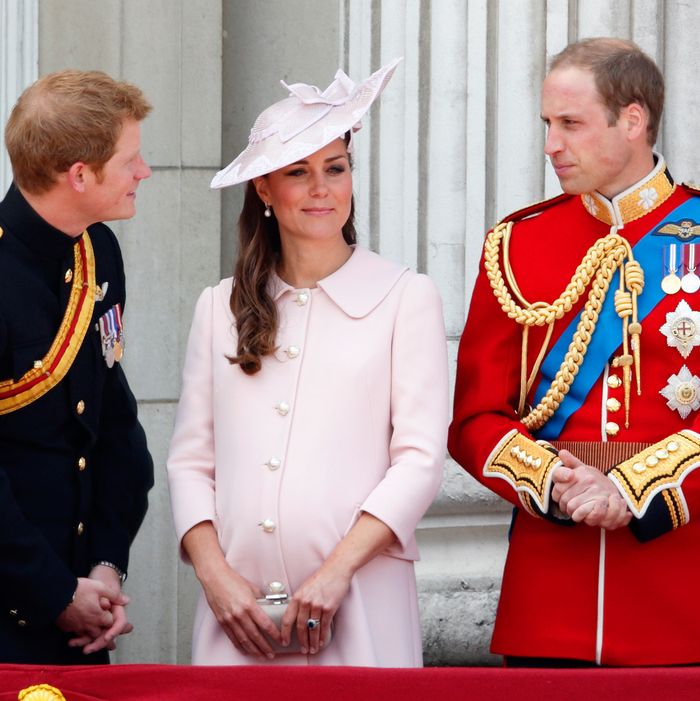 St. James's Palace released the particulars of Kate Middleton's birth plan to the public today, surely in an effort to quash rumors about the baby's gender, which were recently fueled by reports of the duchess purchasing a blue pram (psh, as if she'd buy it herself). For the remainder of her pregnancy, approximately one month, she'll divide her time between Buckingham Palace and her parents' home in Berkshire. Here's the nitty-gritty, per the Telegraph:
1. Kate intends to have a natural birth. She'll avoid a cesarean section if she can.
2. The delivery will take place in a hospital. The private Lindo wing of St. Mary's Hospital, to be exact, where Prince William was also born. It will be overseen by the queen's former and current gynecologists, doctors Marcus Setchell and Alan Farthing, respectively. (Can you imagine sharing an obstetrician with grandmother-in-law? Actually, don't try.)
3. The baby's gender is still a mystery. For the LAST TIME, Kate and Will have chosen not to learn its gender before the birth. (But … believe what you will.)
4. Prince William will be there during the birth. He has returned to his flying duties with his RAF Search and Rescue squadron in Wales but plans to be present during the delivery. He will receive two weeks' paternity leave, as is customary.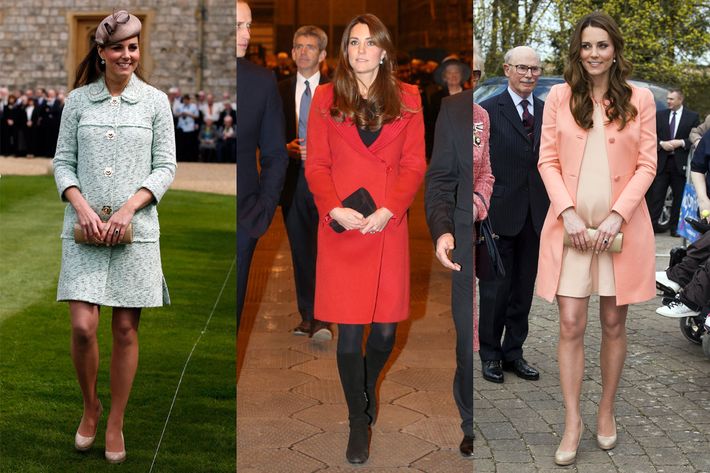 All of these things sound fairly standard, right? Okay, here's where it gets weird:
5. The world will find out about the birth via … easel. No information about the birth will be shared until an aide is dispatched from the hospital with the baby's sex, weight, and time of birth written on a piece of paper. Said paper will be hand-delivered to a driver, who will then take it to Buckingham Palace, where it will be placed on an easel for the public to see. In due course, the Palace will share the news on their official Twitter feed, but only after the paper notice has gotten sufficient air time, as they believe "it's important that this is done with a degree of dignity and with half an eye on the historical significance" of the announcement.
6. If the queen is asleep during the birth, then no one will wake her up. No announcements will be made until the Middletons, the queen, and other "senior" members of the royal family have been notified. What's more, if the queen happens to be asleep (say, if the birth occurs in the middle of the night or during her pre-tea naptime), then too bad for all of us: According to custom, the news will have to wait until she rises of her own accord.