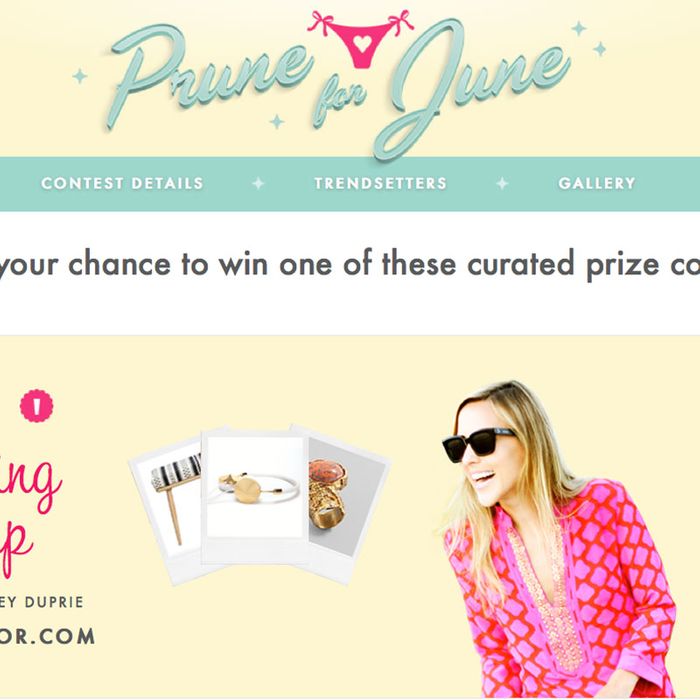 To promote its new Schick Quattro for Women TrimStyle, "the only razor and bikini trimmer in one," Schick has launched a campaign called "Prune for June." Schick's schtick: inviting women to create Pinterest boards inspired by their pubic-hair styles, like "The Landing Strip" and "The Bare-muda Triangle." Pubes, it seems, are the window to a woman's Pinspirational soul.
Schick's press release encourages women to "discover their trimstyle personality," and provides guidance from five style and beauty bloggers who already discovered theirs. For instance, the blogger from We Wore What is "the Flash." (Totally hairless?) Sadly, since Pinterest's user agreement bans crotch shots, we may never know "the Stargazer" is actually possible to execute with a Schick Quattro.
"Just pick a topiary theme and create your own summer-inspired Pinterest board," Prune for June explains.