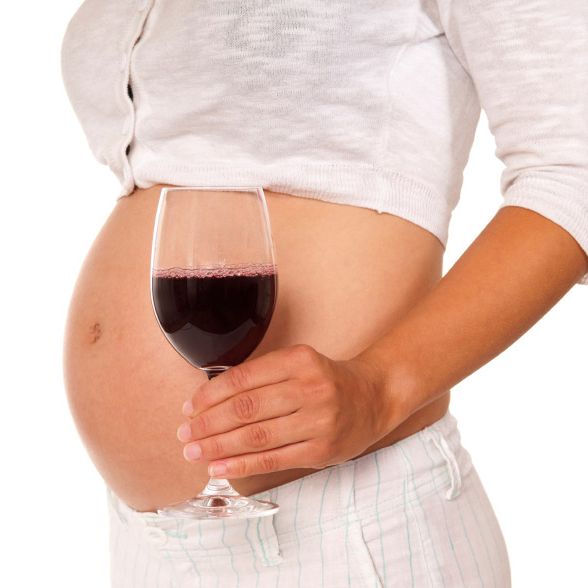 Photo: Bernd Friedel/iStockphoto
It's always fun when the pendular medical research community changes course on something we love or hate (exercise, pap smears, animal fats), but rarely so delicious as when they change their mind about one of our cultural yardsticks for judging women. After decades of moral panic over Fetal Alcohol Syndrome, British longitudinal studies now suggest that a little drinking during pregnancy is fine. (The news comes too late for poor Carla, sadly.) According to a study published in April, consuming one or two small glasses of wine a week (Why is it always small glasses of wine in studies?) during pregnancy  is not associated with developmental problems in mid-childhood. The latest, according to the Independent, says that even moderate drinking has no discernible effect on ten-year-olds' ability to balance, an indicator of prenatal neurodevelopment.
"The children of mothers who reported low (between one and two glasses per week) and moderate (between three and seven glasses) alcohol consumption performed just as well as children whose mothers drank nothing at all."
Public health officials were quick to point out the limitations of the study, noting that "balance is only one measure of neurodevelopment." Last year, another group of researchers found that drinking even a small amount of alcohol was associated with a lower IQ in children. (She'll just have to get into college on a gymnastics scholarship, I think, regarding my unborn daughter.) No word on how soon we can ditch these standing desks and have a cigarette.