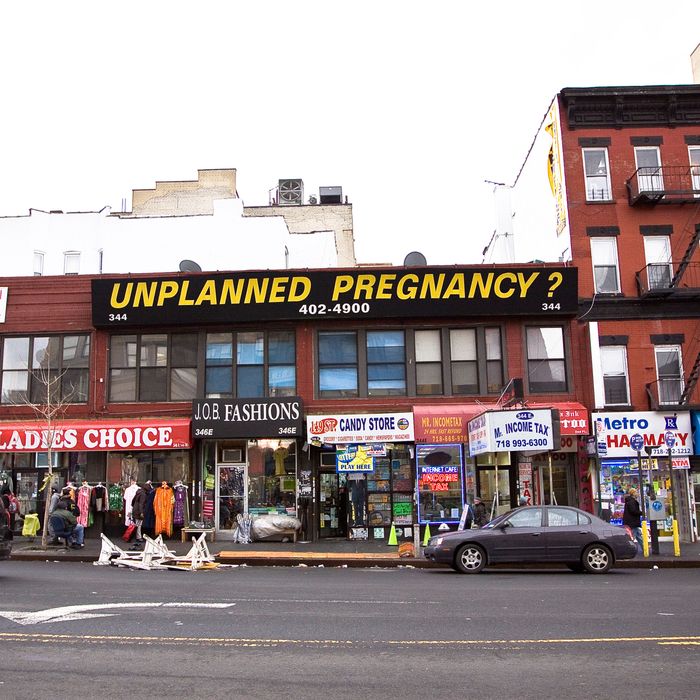 Photo: Emily Anne Epstein/Corbis
Pro-life activist Lila Rose made a name for herself filming undercover videos at abortion clinics (in the style of her mentor James O'Keefe), getting at least one Planned Parenthood employee fired. Now, the abortion rights movement has its own sting video artist, Salon's Irin Carmon reports.
Katie Stack, a 24-year-old abortion patients' advocate and pro-choice activist in Ohio, has been secretly recording conversations in pregnancy crisis centers. Crisis pregnancy centers are the free quasi-clinics run by pro-life groups that advertise to desperate pregnant women and win abortion search results, but don't provide abortion care and in fact actively dissuade women from getting abortions. (They outnumber abortion clinics in this country.) At one center, Cleveland's Womankind, Stack was told Plan B would cause hemorrhaging (nope) and asked why she was having sex if she wasn't married. Stack told Salon the difference between her videos and Rose's is that Rose's are "promoting the myths and the fears that the antiabortion movement," whereas she is "just going in there and letting them talk." Talk is a generous word for the nonsense she catches on video.