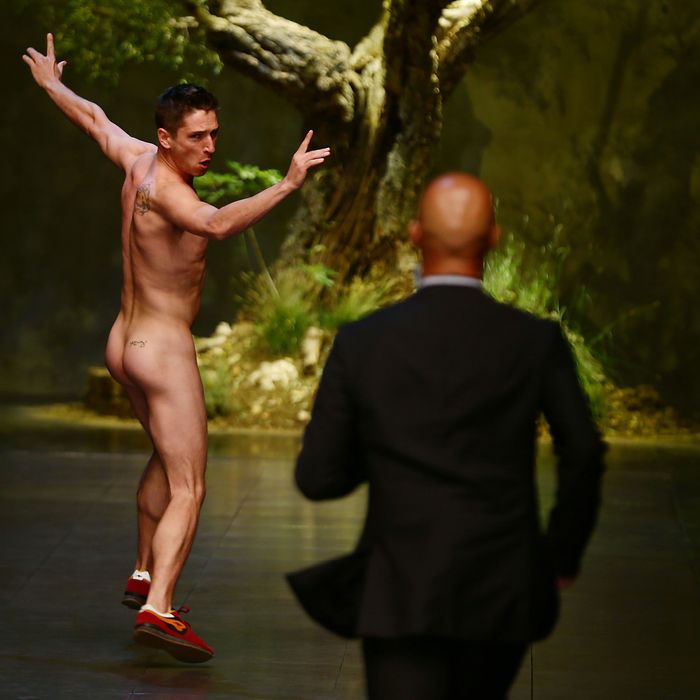 Streaker.
Photo: Vittorio Zunino Celotto/Getty Images
Just three days after receiving a prison sentence for criminal tax evasion, Domenico Dolce and Stefano Gabbana presented their spring 2014 menswear collection in Milan. As usual, the designers evoked their Mediterranean roots with native Sicilian models, and the fabrics were printed with historical motifs like Greek gods, ancient coins, and temples. But enough about the clothes — what about that streaker who crashed the runway at the finale, his priapos and chiseled buns exposed in true kouros fashion?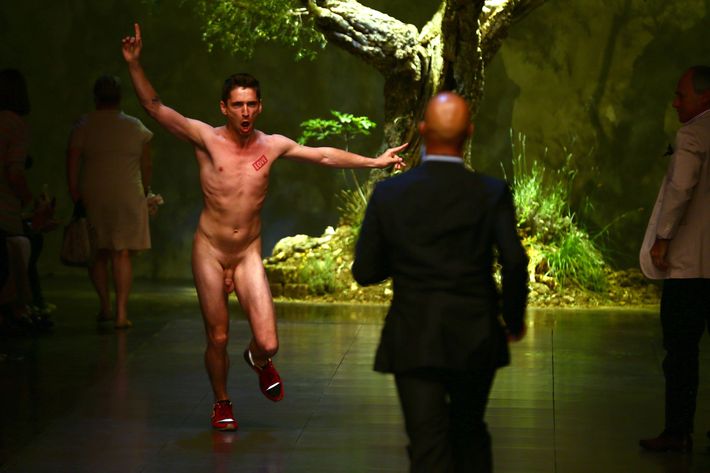 The streaker's identity remains unknown, although he is supposedly of German origin (oh, of course). He was hustled off the catwalk before he could even remove his Pope-esque red loafers and white socks.
And as for the convicted designers themselves, they're still shouting their innocence from the rooftops. A few hours before the show,  Gabbana told the Telegraph, "We feel shocked about what's happened. But we are relaxed too because we know that we are innocent. We resist, and I feel strong."