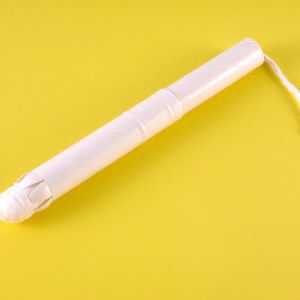 Finally, something we care about makes The New York Times Magazine's annual innovation issue: tampons. The tampon as we know it wasn't invented until the thirties, when John Williamson scandalized his father by stuffing a condom full of the super-absorbent World War I bandages their employer, the Kimberly-Clark Corporation, manufactured (and later used in sanitary napkins).
Nor were some Catholics keen on what would be called digital tampons — because they were inserted by hand — and tampon makers, Vostral says, had to counter rather lurid allegations: "No, you can't feel it. No, you won't break your hymen." In 1931, Earle Haas, a "crusty old osteopath," according to [Under Wraps: A History of Menstrual Hygiene Technology author Sharra] Vostral, devised a telescoping cardboard applicator for tampons, thereby ameliorating the moral and hygienic concerns surrounding their use. Eventually, it would be sold as tampax.
Our beyond-the-grave condolences to the wives of the men who felt threatened by their tampons.