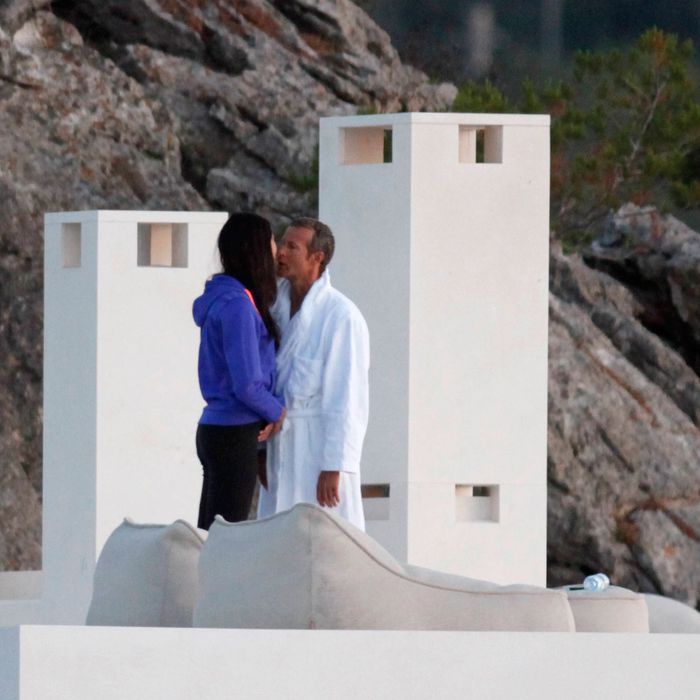 Luo Zilin With Vladimir Doronin in Ibiza.
Photo: Splash News
Naomi Campbell and her longtime boyfriend, Russian billionaire Vladimir Doronin, reportedly broke up a month ago, leaving his door wide open for eager seductresses. (Well, at least half-open, since he's technically still married to his estranged wife.) Anyway, apparently Naomi's replacement was even hotter on her heels than expected: According to several sources and some damning photo evidence, Doronin is now "dating" (or a least passionately kissing, with some regularity) the model's protégée from The Face, Luo Zilin.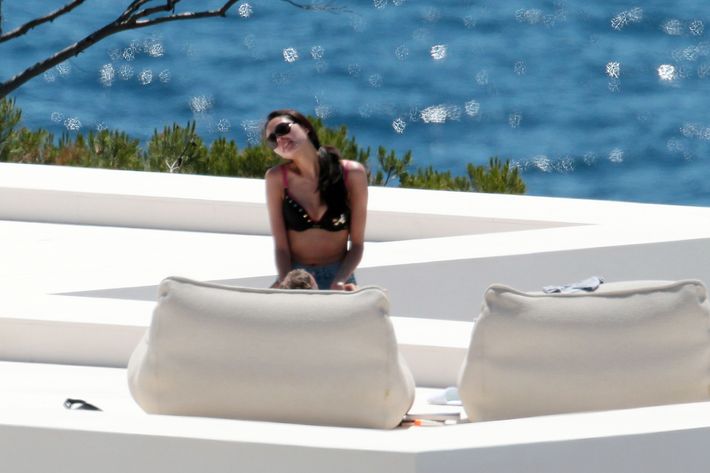 Twenty-five-year-old Zilin is the former Miss Universe China 2011 and was one of Naomi's pets on The Face — possibly because Luo's broken English prevented her from getting too involved in her fellow contestants' drama. But yesterday, the president of her agency, MIX Model Management NYC, told the Daily Mail that he'd fired her:
Zilin's contract with MIX Model Management NYC was terminated last week due to ongoing unprofessional conduct and unacceptable work ethic.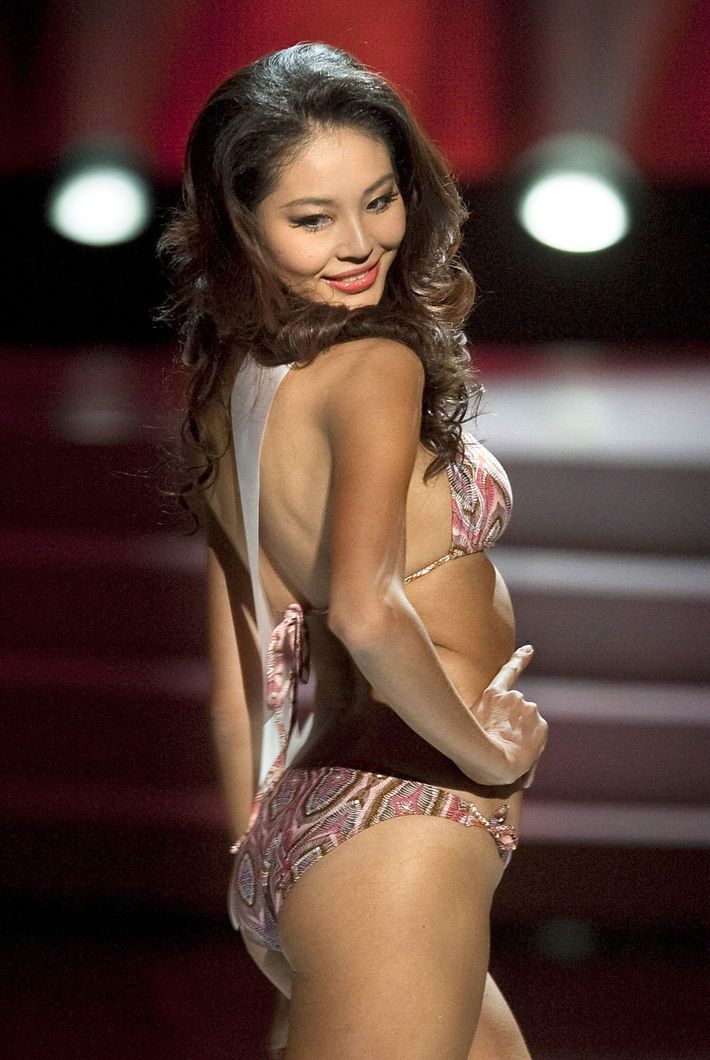 Naomi hasn't explicitly commented on any of the above, and on Saturday she was still tweeting cute pictures of herself with Zilin with the hashtag "#teamnaomi." But after photos of Doronin and Zilin were released later in the weekend, she fired off this ominous message: "The moment a person loses appreciation for the goodness others have done for them is the moment they begin their fall. Blsd day x." Zilin, enjoy Ibiza while you can.