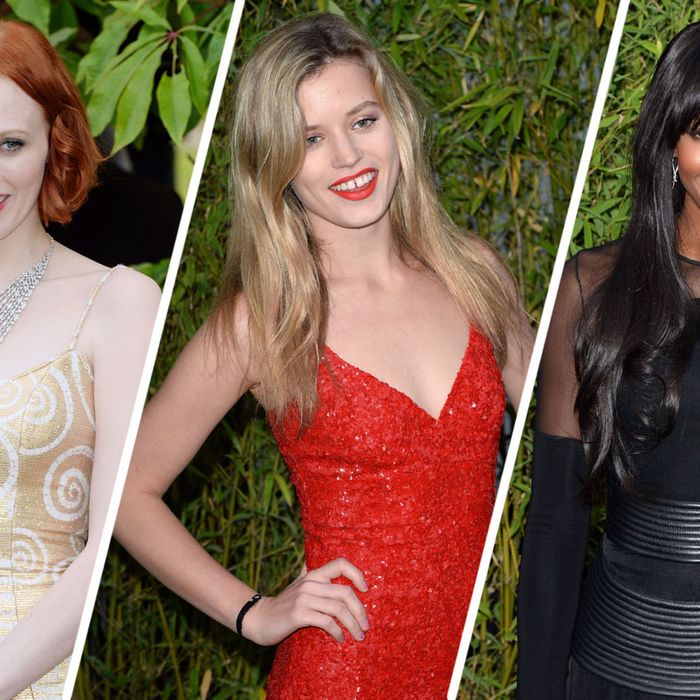 Last night, a bunch of pretty people showed up in the middle of London's Kensington Gardens to attend the Serpentine Gallery's annual Summer Party. Typically a fashion designer plays host, and this year's shindig was placed under the tasteful watch of L'Wren Scott. Boyfriend Mick Jagger was in attendance; so was Sarah Jessica Parker. Also, a bevvy of tall, leggy models — and they all wore their hair down. Was there a pre-party model memo? A group text?
More likely just practical planning: London's cooler, less humid weather (when it's not raining) is probably more conducive to these kinds of 'dos. Because when frizz is a major factor, hair tends to get the shellac treatment. Let's break down the variations Kate Moss, Naomi Campbell, Eva Herzigova, Georgia May Jagger and Karen Elson took on loose, shoulder-skimming hair.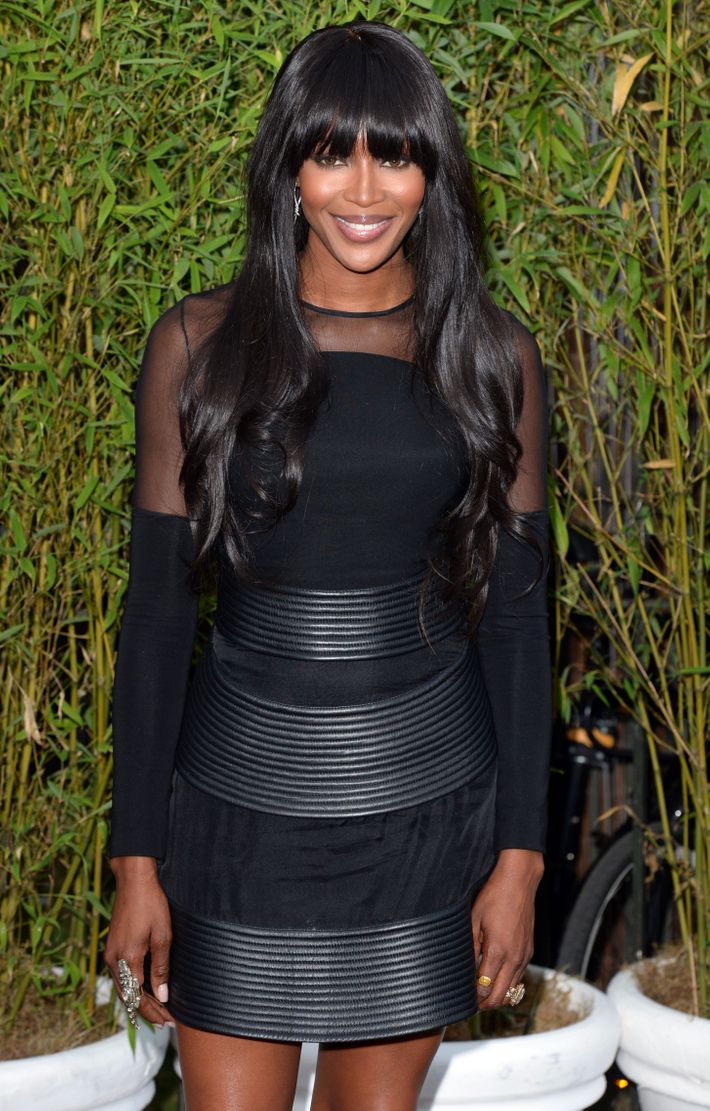 Naomi Campbell: Shiny Bangs
Her hair is so shiny, it looks like she has a halo around her head. Can you see it? This is probably due to the model's inner wonderfulness. You can achieve a similar look with Oribe's Shine Spray.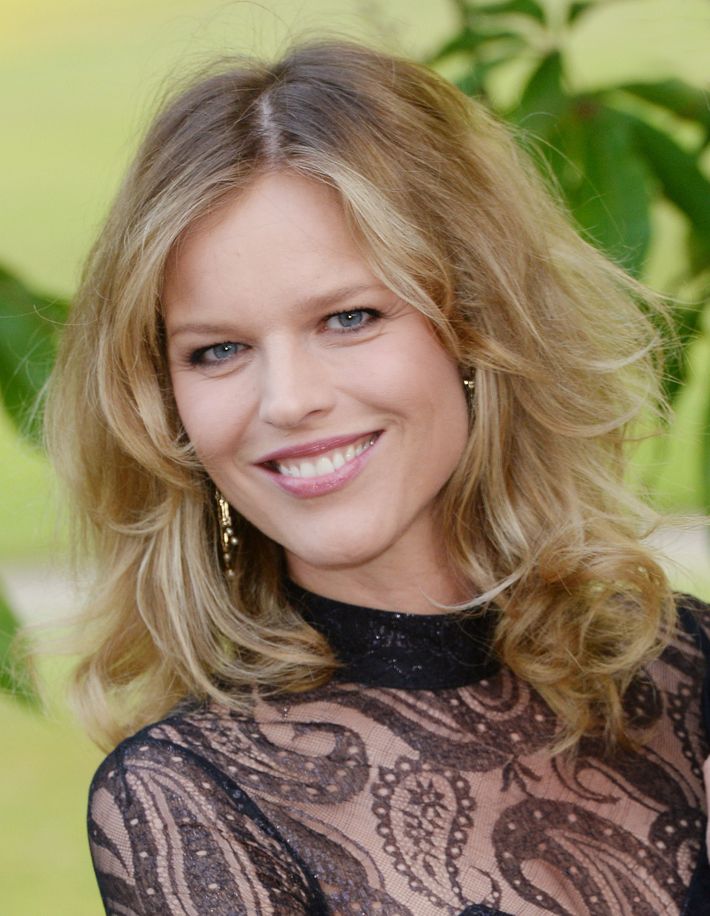 Eva Herzigova: Disco Curls
All she's missing is a spectacular sequined jump suit and Donna Summers playing in the background. Mimic the look with the help of some hot rollers and volumizing mousse.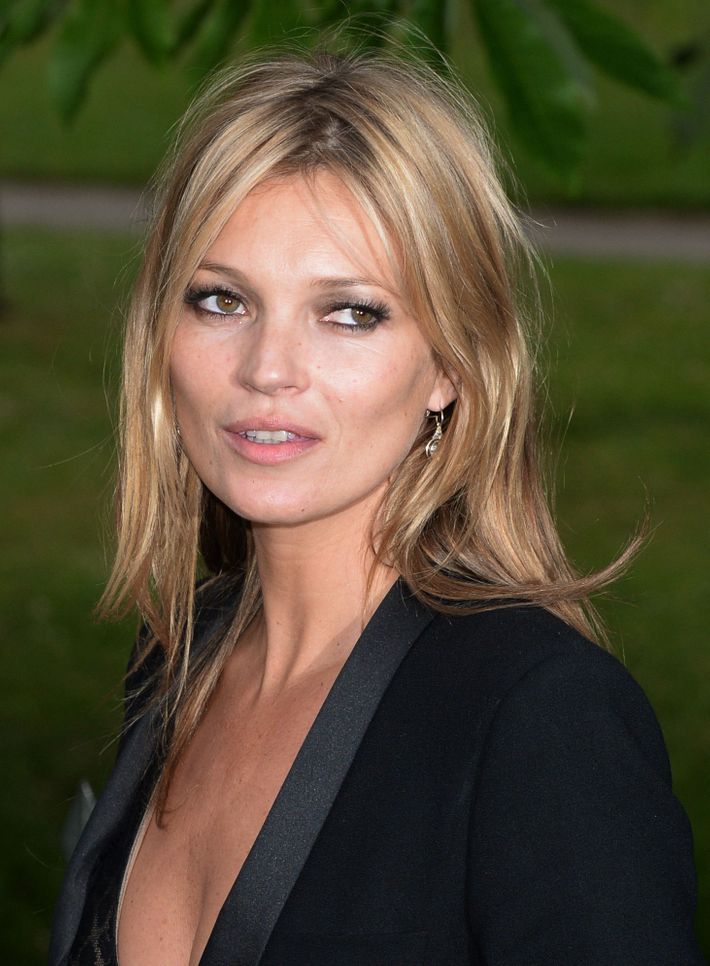 Kate Moss: Kate Moss
This is the model's signature. There's just enough height at the roots, touchable texture, and overall shine to suggest that this isn't a slept-in look from last night. Chances are her stylist worked in some of that new texture spray from Kerastase (she's the collection's spokesperson, after all).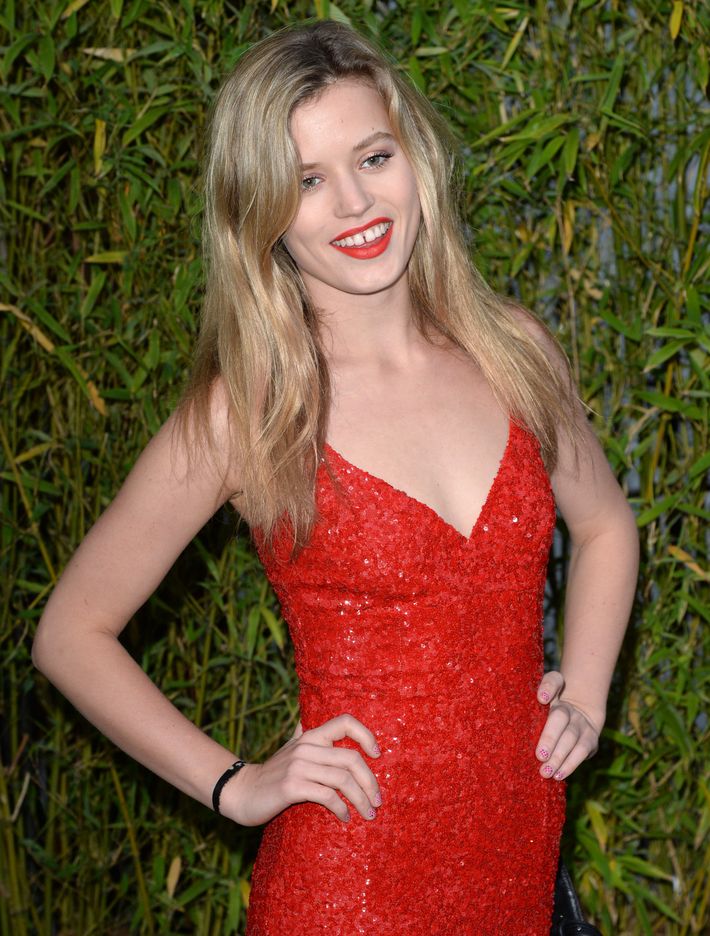 Georgia May Jagger: I-Don't-Care Hair
The 21-year-old possesses the kind of easy, British glamour that usually calls for a blown-out look and painted red lip. Looks like someone woke up on the wrong side of the bed today. Perhaps all she had time for was an oil-absorbing, hair-refreshing spritz of dry shampoo.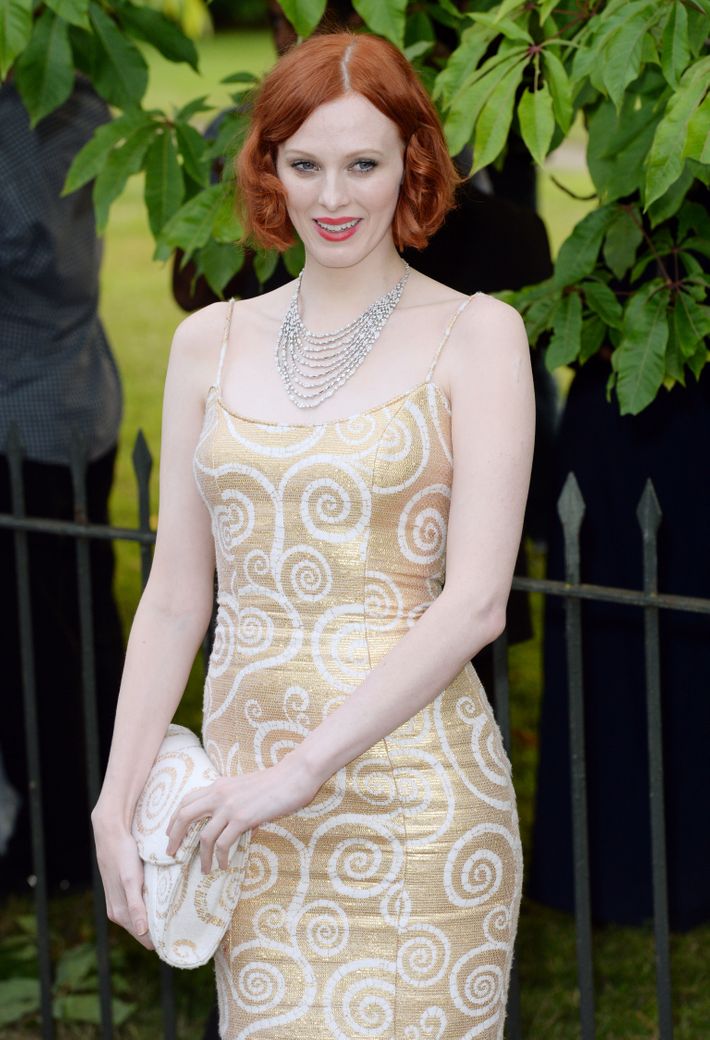 Karen Elson: Vintage Bob
Doesn't she always look like she's just stepped out of an old-timey movie? Her carefully styled earmuff curls seem to have benefitted from the heat of a curling iron and lots of hair spray.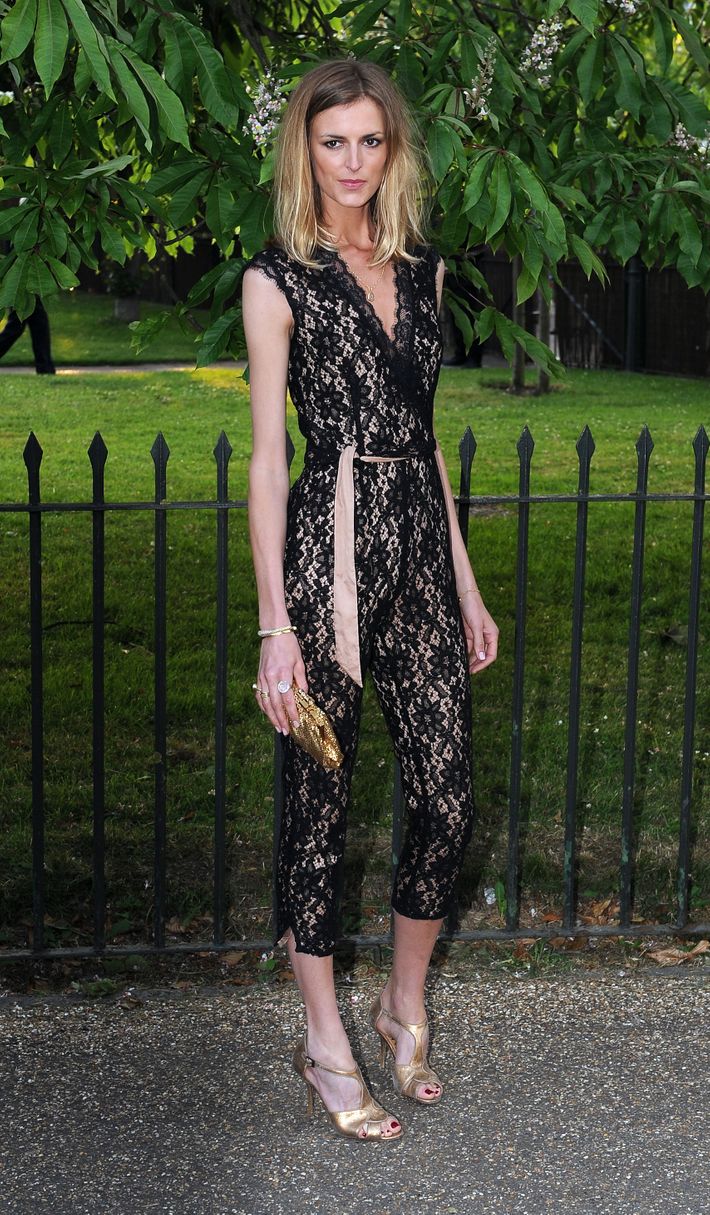 Jacquetta Wheeler: Bring Back the Pixie
The model used to have a cropped cut that accentuated her delicate features. This shoulder length hair that's tousled (thanks to some texture spray) walks the Brooklyn Decker line.