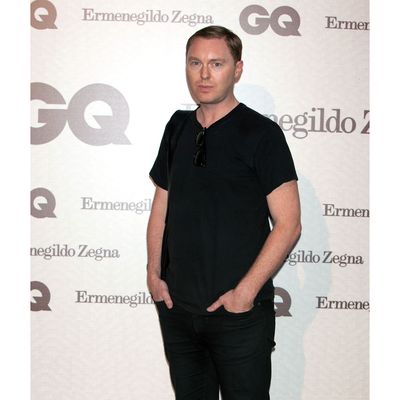 Photo: Pablo Blazquez Dominguez/Getty Images
When Coach announced this week that Stuart Vevers, previously the creative director of Spanish fashion house Loewe, would take over for Reed Krakoff in the coming year, the news came as a surprise. Vevers wasn't among the names that were initially thrown around as possible successors (to be fair, that list was rather sensational). And few Americans have even heard of Loewe, which only became available in the States three years ago.
But based on his experience with major international houses like Mulberry, Louis Vuitton, Givenchy, Bottega Veneta, and Calvin Klein, Vevers is well-qualified for the job, and he proved his credentials even further in an interview with WWD this week. His quotes include all the buzzwords one would expect for a designer taking the helm at a well-oiled $5 billion business: "heritage" (mentioned four times in two sentences), "brand" (mentioned six times total), "passion," "youth," "modern," and even "soul." In other words, not much about Coach will be different: They'll make affordable leather products for customers who shop at their local mall's Banana Republic and Gap, want a good bag to carry to work, and will buy the occasional trendy wedge sandal or embellished clutch.
But a few slight changes may creep in. First of all, Coach is still expanding into a behemoth lifestyle brand, which involves growing their ready-to-wear and outerwear lines. Secondly, WWD reports that Vevers will roll out higher-end 0fferings, which will give the label some luxury flair — much like how J.Crew occasionally throws a thousand-dollar item into its catalogue. And finally, they're working to flesh out their men's line, which they're hoping to grow from a $600 million business to over $1 billion.
Vevers's start date has yet to be determined, but don't expect to notice much of a transformation for some time.