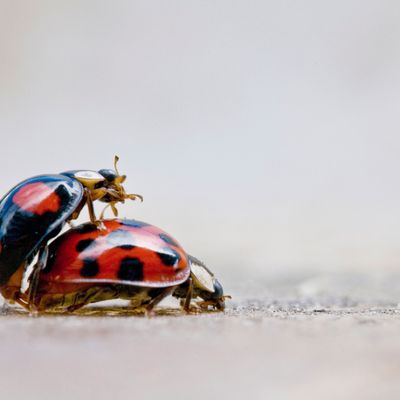 Photo: Daniel Schoenen/Corbis
I've never been one of those people who sees the humanity in all animals. I don't share whimsical sloth pictures on Tumblr or insist that a dog is "really connecting" with me or try to psychoanalyze my friend's cat's behavior. But when I read Daniel Bergner's description of rat clitorises — one of the more fascinating sections of his totally engrossing new book, What Do Women Want?: Adventures in the Science of Female Desire, out this week — for once I felt a serious connection with the animal kingdom.
Here are some facts about female lab rats: During sex, a female rat will evade her partner, darting away in the midst of his pumping, so it doesn't end too quickly — she wants it to last, because it's more pleasurable for her that way. It's not clear whether they orgasm, but "female rats do what feels good," a researcher explains. When graduate students stroke female rats' clitorises (which apparently look like little eraser heads) and then stop, the rats will tug on the students' sleeves and beg for more. "This," writes Bergner, "went on and on." No research yet on how the situation is exacerbated if the female rat has had a really tough week at work.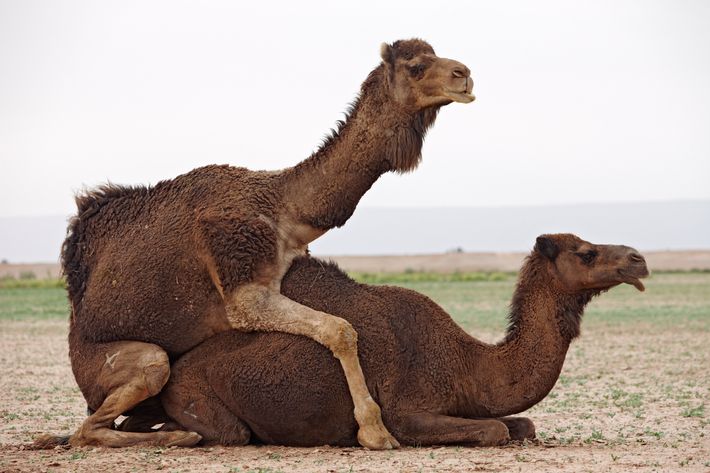 Female animals don't just enjoy sex, they are not shy about pursuing it. Bergner's new book is a reexamination of everything we think we know about sex and female biology. An excerpt in The New York Times Magazine two weeks ago explained how, contrary to long-standing cultural beliefs that women are turned on by stability and emotional intimacy, long-term monogamy actually saps women's sex drives. A German researcher "shows women and men in new relationships reporting, on average, more or less equal lust for each other. But for women who've been with their partners between one and four years, a dive begins — and continues, leaving male desire far higher." We fundamentally misunderstand women's lust, says Bergner. And not just when it comes to married women.
Bergner explains that, in the past, "scientists fixated on what the rat female did in the act of sex, not what she did to get there." And if you're friends with any single women or are one yourself, you know that "what she did to get there" is often the most taxing part of the sexual act. It's also where cultural factors really start to work against women's newly documented desire. Bergner makes a pretty strong case that women are socially, not biologically, discouraged from initiating and enjoying sex. (You think those female rats are compelling? I had to take a walk around the block after reading about female rhesus monkeys. Game recognize game.) Men and women have been barraged with the message that women are not naughty by nature. They are thought of as hardwired to hunt for a partner and a mate, while men pursue sex as a pleasurable act in and of itself. It follows from there that women — at least good women — must be pursued and coaxed into sex, and men enjoy the thrill of the chase.
In one small study of college students, 93 percent of women said they preferred to be asked out, while 83 percent of men preferred to do the asking. An oft-cited 1989 study of university students found that men were far more receptive than women to direct offers of casual sex. During the early aughts panic about the prevalence of campus hookups, many socially conservative experts alleged that women didn't really want all that casual sex they were having. But a University of Michigan researcher found in 2011 that "gender differences are minimized when women feel that they can avoid being stigmatized for their behavior." Women like having sex. They don't like being socially punished for it.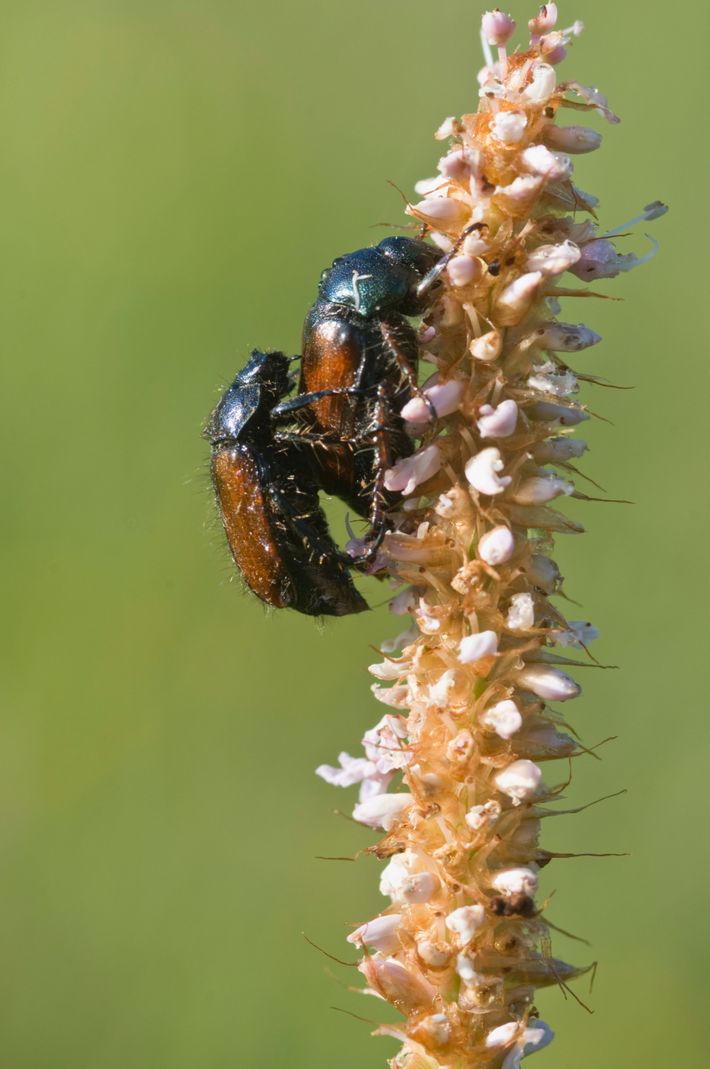 There are other factors propping up the idea that women prefer to be sexually passive. Bergner reports that preliminary research indicates women are most turned on by their partners' desire for them. It's easy to see how this could be misconstrued as passivity — especially because more than a century of conventional wisdom says women don't like sex as much as men do. But if we accept Bergner's radical thesis that women do, in fact, like to get off, and get off on being desired, the question of who pursues whom poses a real conundrum for single women.
Think about it: Women want sex, and in particular, they want sex with people who really want them. But socially, many straight men still find it a turnoff when women are sexual aggressors. Which means that, for women, aggressively pursuing the thing they want actually leads to them not getting it. I suspect this is the source of much sexual dissatisfaction of the modern single lady, who's so horny she's running across the street to Walgreens to buy more batteries twice a week, but is unable to pick up men despite social conventions that men are "easy" to bed and women have to be coaxed into casual sex. The thing women are told they can access any time is, maddeningly, often just out of reach.
Even in research about appropriate dating behavior among adults today, "men and women both agree that men should actively pursue female partners and that women should be passive recipients to their advances," says Jessica Carbino, a Ph.D. candidate in sociology at UCLA who studies online dating and relationships. "For example, women and men overwhelmingly state that men are supposed to plan dates, ask out the woman, and pick her up. Moreover, when women do not adhere to these scripts they are viewed negatively. For example, women who initiate dates are viewed by men as more promiscuous and not interested in forming a serious relationship." If the rats are any indication, maybe they aren't! We've already established that females of all species are interested in sex for pleasure. But in the human realm, that simple, fundamental motivation is all too easily labeled as "sluttiness," or some sort of deep desperation wrought by singledom.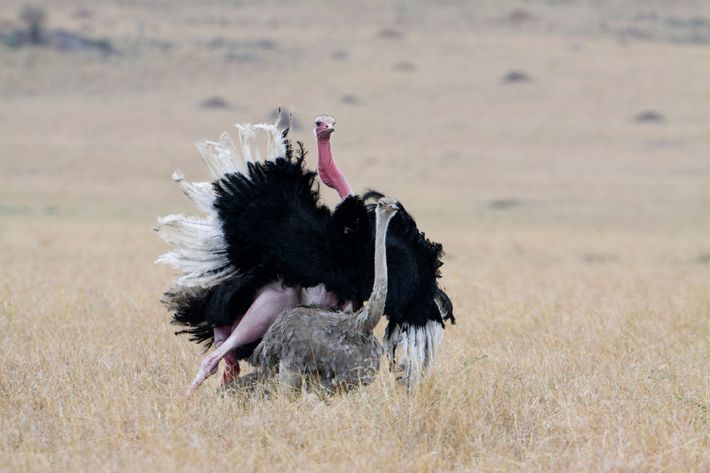 This catch-22 presents women with a few options, none of which are appealing. You can directly pursue a man, but only if you want to convey that you're only in it for sex. You can choose not to pursue him, but then you're relegated to this historic, passive role that doesn't jibe with your active, considered approach to any other area of life, be it work or real estate or even friendship. Carbino sees this tension in her own research. "According to these women, their professional background is already intimidating to many men and they feel as though asking them out would make them less attractive and even more intimidating," she says. "The men I interview also state that they prefer to be the individual who initiates the date and at times find women who ask them out to be more aggressive."
Women aren't the only ones experiencing some cognitive dissonance between their animalistic urges and the social conventions of dating. "More and more men are finding it difficult to be as direct, when it comes to dating and sex, as previous generations of men maybe once were," says Chiara Atik, author of Modern Dating: A Field Guide. We all get that the rules of traditional courtship — in which men make every single advance and women demur or acquiesce — are dead, but we haven't replaced them with a new standard operating procedure. "Everyone's being kind of wishy-washy," Atik says. "Women want sex, but they don't want to be seen as forward (or worse, desperate). Men want sex but are intimidated, unconfident, or don't want to be seen as domineering. We're not sure who should be the sexual instigators, and then no one really steps up to the plate."
Here, again, perhaps the animal kingdom can be a source of inspiration. Sex for pleasure: Lady birds do it, lady bees do it, and, I'm sure by dint of their socioeconomic status and feminism 101 classes, even educated lady fleas do it. The sooner we can agree that pleasure is one major motivation to pursue sex — for both men and women — the sooner we can all start instigating it.