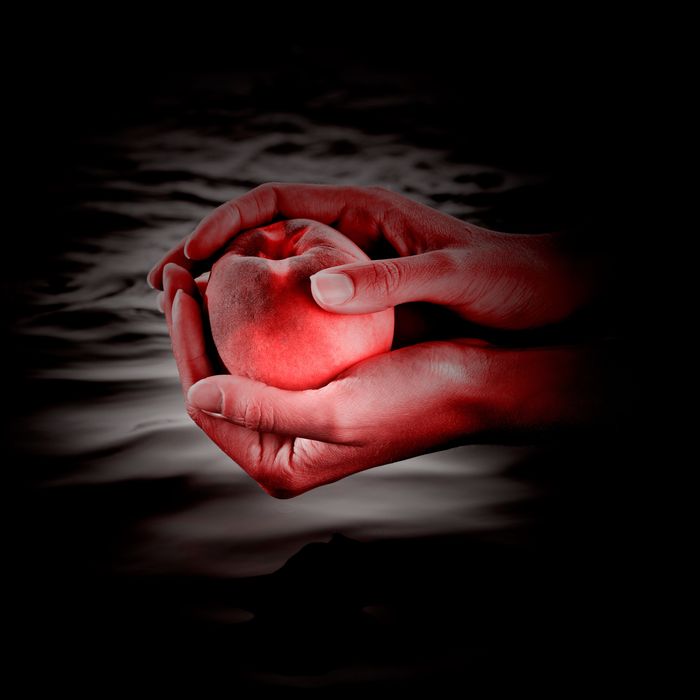 "Tonight is the night I'm gonna celebrate," sings Sarah Silverman in a new music video, which features a guest appearance by Will.i.am. "Stay at home," she continues, "order in, watch a movie, then masturbate." She smokes some weed. She waters her plants. She follows a few B-list celebs on Twitter. She gets stoned again. She watches some YouPorn on her iPhone.
What's brilliant about the video is that, despite Silverman's reputation, it isn't audacious raunch-comedy. It's a depiction of self-love fitting into normal, everyday life. This is how we all assume any man masturbates. Not because someone's watching him. Not because he's in a particularly sexy mood. Not as a performance for his partner. Just as something he's doing when he's got a little downtime.
This attitude is apparently all too rare among women, 46.6 percent of whom say they masturbate less than once a month, according to a forthcoming new app called HappyPlayTime. The app encourages women to touch themselves more often by providing anatomy lessons and techniques — "This is the clitoris. Make a circular motion here." — all courtesy of anthropomorphized vagina that looks oddly like a Kewpie doll. As designer Tina Gong explains her motivations, "The fact remains that many women and girls don't masturbate at all and may not even know how to."
We expect boys to start playing with themselves while they're still in utero and continue until they're old men. But decades after the sexual revolution, in our supposedly post-feminist era, cultural ideas about women and masturbation remain much more complex. On the one hand (er, "with one hand?"), a full 92 percent of women say they've touched themselves. On the other, I know some adult (feminist!) women who never masturbate or claim they don't enjoy it. Yet, vibrator sales have soared, with the devices now mass-marketed by condom companies. Trojan's fingertip massager and Durex's vibrating bullet are both available at that bastion of mainstream American values, Walmart. Still, apparently it's still taboo enough that women need a new app to encourage them not to be grossed out by their own genitalia.
iPhones or not, we've come a long way. In 1953, only 62 percent of women admitted to sex researcher Alfred Kinsey that they had masturbated — in contrast with 92 percent of men. Playgirl launched in 1973 but bills itself as "Entertainment for everyone." Cyndi Lauper's 1984 hit "She Bop" and accompanying video, which features the singer perusing a Beefcake magazine and suggestively touching a vibrating motorcycle, was named one of the "Filthy Fifteen" by Tipper Gore's Parents' Music Resource Center. (The song, by the way, is the namesake of a woman-friendly sex shop in Portland.) At a 1991 concert in Austin, the Divinyls were forced to stop performing their self-love anthem "I Touch Myself" mid-song. Surgeon General Joycelyn Elders was fired from the Clinton White House in 1994 for suggesting that masturbation "is part of human sexuality, and perhaps it should be taught." (Elders recently endorsed legalizing marijuana, which I'm taking as tacit support for the Silverman-articulated combo of smoking and self-love.) These days a Google search for "porn for women" is as likely to return jokes about men cleaning the bathroom as it is pictures of them naked, and a Christian group called Dirty Girl Ministries crusades against "the evils of female masturbation."
This backlash against onanism is odd, because research says that, overall, women are more likely than men to discuss sex — but not self-sex. When it comes to talking about masturbation, it's more acceptable in certain liberal, educated circles to make jokes about women getting themselves off. Male jack-off jokes? Kind of gross. Or juvenile. But my female friends and I still text each other things like, "Have fun at Sarah's party. I'm staying in to give myself a HJ." One friend told me about how she was "going manual" for a few weeks because she was worried she liked her vibrator too much. (She's back on the batteries now.) Another refers to Father John Misty, one of her top celeb sex fantasies, as "Father John Masty." Men, apparently, exhaust their capacity for masturbation humor while still in high school. The upside about the taboo of female masturbation is that jokes about women and self-sex are transgressive well into adulthood.
After reading Daniel Bergner's new book on female desire a few weeks ago, one idea has stuck in mind: The notion that women enjoy sex has not yet achieved scientific or cultural acceptance. To social conservatives, it seems downright dangerous. What's left to hold our society and nuclear family structure together if even women like sex more than they like babies? There's no purer example of this than a woman enjoying the pleasure of her own company. And so it remains taboo. Bergner reports on an Ohio State University study in which female college students were more likely to admit that they masturbated if they had a guarantee of confidentiality. It's not hard to understand why; Pop-culture depictions of women touching themselves are still overwhelmingly porny. It's something bad girls do, not something every girl does. Sure, maybe a friendly, step-by-step app will help alter this. But broader change will probably come once we get used to the idea that many women are doing what Sarah Silverman is — just touching ourselves as part of a low-key Saturday night on the couch.