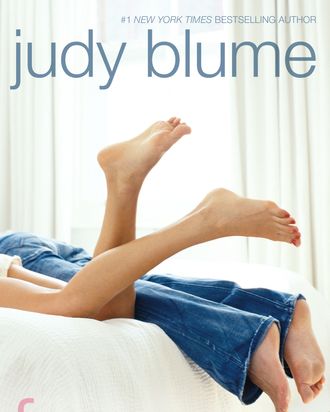 Photo: Simon and Schuster
Today in good ideas likely to be misinterpreted: British young-adult author Malorie Blackman, who was recently named children's laureate, is calling for more realist sex scenes in books for teenagers, so they don't get all their information from "innuendo and porn." Or, worse, the online erotic fan-fic versions of their favorite Y.A. series. Blackman told the Telegraph:
"I was reading an article three weeks ago where this teenage girl was saying everything her boyfriend knew about sex he knew from porn. He was brutalising her, because that's what he thought sex was about from watching online … It made me angry and it made me sad. I thought well, this is exactly why we need not just sex education in schools but also books that tackle the subject of relationships and your first time. Otherwise teens and young adults will get their information from somewhere and in this case it was getting it from porn."
Here's the part where we share our favorite Y.A. sex scenes. I'll go first: Judy Blume's Forever, in which the young man has named his penis Ralph.