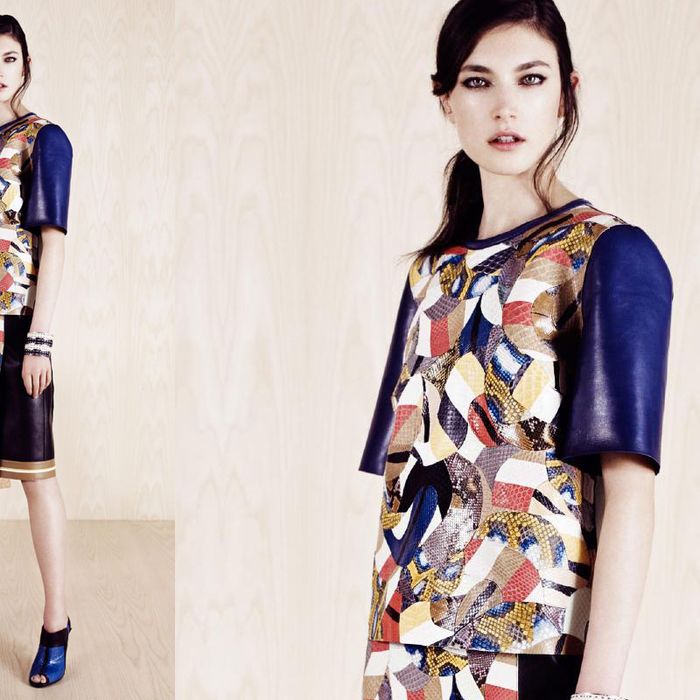 Fendi showed punchy graphic looks in tonal earth colors and cool slate-gray and blue, all while demonstrating a madcap approach to mixing fur and other exotics. Striped navy and pink rabbit fur, butter-yellow shaved fox in a graphic intarsia, and an interlocking pattern of different colored snakeskin and Yves Klein blue lambskin are just some of the standout numbers.
At Donna Karan, artfully draped jersey and silk bias-cut dresses seemed to drip off the models. A few long evening looks seemed equally appropriate for stepping into a disco or embarking on a yacht party off the Côte d'Azur in the seventies. Click ahead to see an interlocking white jersey dress with fluttering capelike sleeves, and the last look, a magenta silk bias dress that seems ripe for the red carpet.
See the complete Fendi resort 2014 collection here.