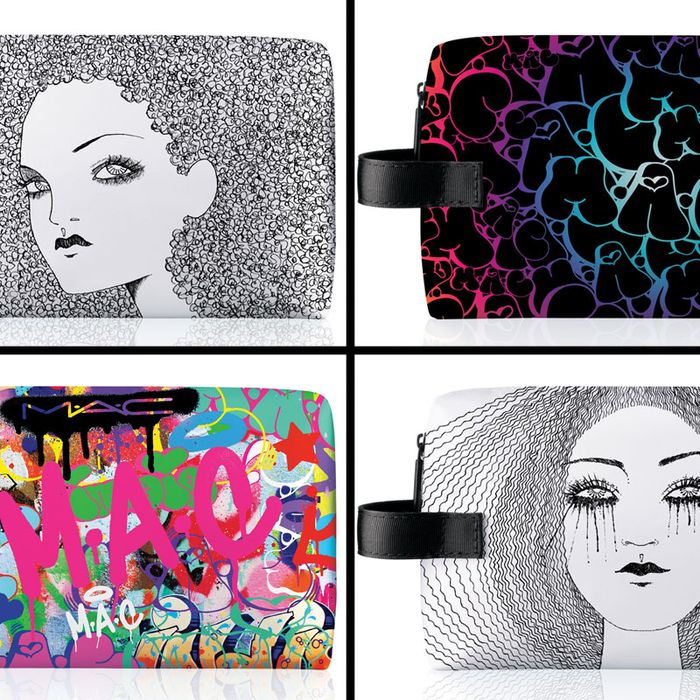 Photo: Courtesy of MAC Cosmetics
Clutches that double as makeup bags are the way to go, especially on a budget.  And these new makeup bags, part of MAC cosmetics' ongoing series of limited-edition illustrated bags, transform the functional storage pouch into mini works of art. Anja Kroencke, an award-winning illustrator (featured in Elle, Harper's Bazaar, W, and Vogue), designed two of them with her romantic black and white line drawings of women with elaborate hair. The other two feature vibrant, graffiti-style drawings from street artist Indie 184, whose colorful works have been featured in the video game Grand Theft Auto and on the streets from New York to Norway. 
Each of the chic and portable pouches feature zipper closures, a looped end handle, and complementary patterns lining the easy-to-clean interiors. If you've given up on makeup this summer (what's the point really?), these little pouches obviously work for toting around some much needed SPF. While the bags won't be stores until this weekend, get ahead of the game and pick up one up from the MAC website today.